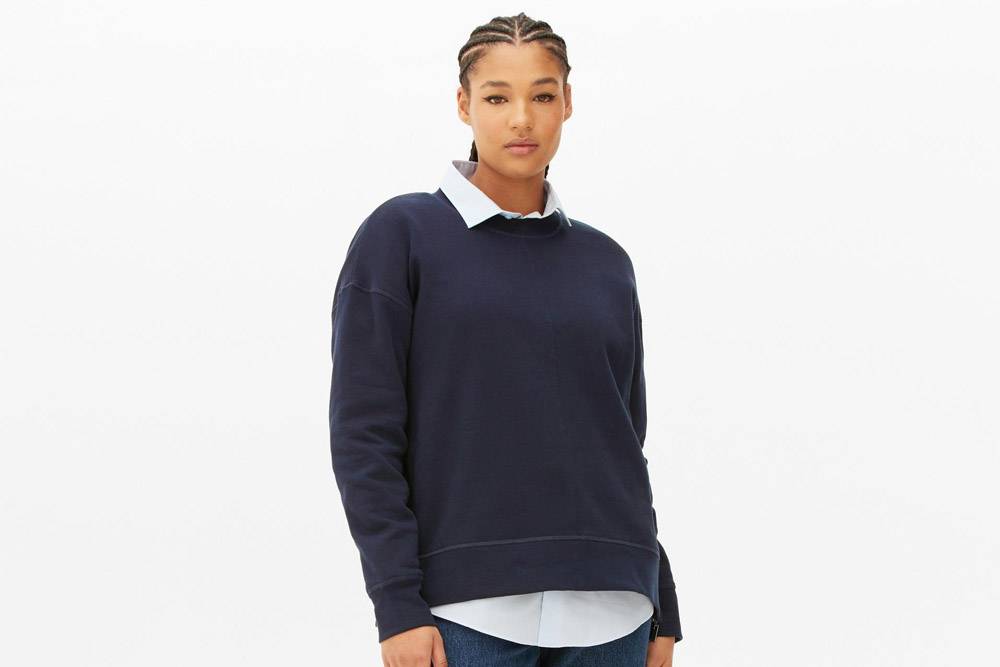 Primark is a Irish fast-fashion retailer with headquarters in Dublin, Ireland. It offers a diverse range of products in over 380 stores across 13 countries in Europe and in the United States.

Primark was founded in 1969 in Dublin by Arthur Ryan. The multinational clothing-retail company creates fast fashion for men, women, and children.

Primark makes clothing, accessories, shoes, swimwear, beauty, and perfumes. The British multinational food processing and retailing company Associated British Foods owns Primark and many sugar and baker's yeast brands.

Primark is transforming its business to be better and do better. It wants to live in a sustainable world and has made commitments around materials such as cotton.

The clothing retailer offers a sustainable collection called "Primark Cares" made from organic or recycled materials or sourced from its Primark Sustainable Cotton Program (PSCP).
Panaprium is proud to be 100% independent, free of any influence, and not sponsored. We carefully handpick products from brands we trust. Thank you so much for buying something through our link, as we may earn a commission that supports us.


Sustainability Rating: 4/10
Rating FAQ

Category: Clothing, accessories, shoes, bags, jewelry

For: Women, men, children

Type: Basics, denim, dresses, knitwear, activewear, underwear, loungewear, swimwear, outerwear, nightwear, boots, heels, sandals, sneakers

Style: Casual

Quality: Low

Price: $

Sizes: 2XS-2XL, 0-18 (US), 2-20 (UK), 32-50 (EU), 2-20 (AU)

Fabrics: Cotton, linen, hemp, ramie, jute, lyocell, modal, viscose, cupro, acetate, polyester, nylon, spandex, polyethylene, polypropylene, acrylic, neoprene, leather, wool, silk, down

100% Organic: No

100% Vegan: No

Ethical & Fair: No

Recycling: Yes

Producing countries: Bangladesh, Cambodia, China, France, Germany, Greece, India, Italy, Ireland, Morocco, Myanmar, Pakistan, Portugal, Romania, South Korea, Spain, Thailand, Turkey, United Kingdom, Vietnam

Certifications: GOTS, FSC


Sustainability Practices
Primark does do what it can to protect the world we live in. It has committed to changing how it does business to reduce its impact on the planet and cut waste.

Primark wide-ranging measures to encourage and improve biodiversity, reduce the impact of climate change, and secure more sustainable livelihoods for farmers.

Primark has committed to transforming its business to become circular and more sustainable over the next ten years. It's continuing to explore ways of reducing its use of single use plastics to move to more sustainable packaging materials.

Primark only uses a very small proportion of organic materials such as organic cotton and hemp or recycled materials such as recycled cotton, recycled polyester, and regenerated nylon.

Only very few of its collections are dedicated to sustainable fashion. Most of the fabrics it uses are either natural without relevant certifications, such as cotton or linen, or synthetic petroleum-based fibers such as polyester, nylon, acrylic, and more.

Primark also uses a little amount of semi-synthetic fibers or regenerated cellulosic fabrics such as Tencel lyocell, modal, acetate, and viscose.

Tencel is an eco-friendly fiber made with wood pulp from certified sustainable forests. But only a very small proportion of the materials used by Primark are environmentally friendly and sustainable.


Primark publishes a list of all its manufacturers and many of its processing facilities on its corporate website. It has committed to supporting the livelihoods of the people who make its clothes.

Many consumers are boycotting Primark, but the brand is still expanding. Primark has been involved in child labor and modern slavery scandals before.

Primark is making some progress in improving its manufacturing practices, but it's not enough. They aren't paying a living wage to all of their workers.

Primark doesn't control its supply chain effectively enough to prevent human rights violations. They are also not transparent enough in their activities to improve health and safety in their factories.

Primark can sell mass-produced clothing at very low prices because it employs workers in the poorest countries. It manufactures its clothes in Turkey and many other East Asian countries where human rights and labor law violations still happen every day.

The 2021 Fashion Transparency Index gave Primark a score of only 38% based on how much the group discloses about its social and environmental policies, practices, and impacts.

The Irish clothing retailer doesn't show any labor certification standard that would ensure good working conditions, decent living wages, health, safety, and other important rights for workers in its supply chain.

Primark has a code of conduct that applies to all its suppliers and subcontractors based on the regulations set by the International Labor Organization (ILO).

Primark assesses compliance with its Code of Conduct by informal visits at least once a year to conduct face-to-face audits. It also delivers training for factory management and employees.

Primark is taking steps in the right direction to be better. It joined the Sustainable Apparel Coalition (SAC) to improve their supply chain sustainability. Primark is also a member of the Ethical Trading Initiative (ETI) to ensure living wages and normal working hours.


Primark doesn't use any exotic animal skin, hair, fur, or angora. But it uses leather, wool, silk, and down feathers to manufacture many of its clothing pieces.

These animal-derived materials are cruel and unethical. They also harm the environment by producing greenhouse gases and waste. More sustainable alternatives exist.


Sustainability Goals
Primark has committed to ensuring that all the cotton in its clothes will be organic, recycled or sourced from our Primark Sustainable Cotton Program (PSCP) by 2027.

Primark will be one of the first international fashion retailers to adopt more regenerative practices at scale in cotton farming by 2030. Its goal is to have all of PSCP farmers trained in using more regenerative agricultural practices by 2030.

In 2020, Primark removed 175 million units of plastic from its business, and it aims to eliminate single-use plastics by 2027.

Primark also works with WRAP as a "pioneering signatory" to Textiles 2030. With WRAP's durability and circularity working groups, it will define new industry guidelines for up to five key product categories by the end of 2022, with more to follow.
Reviews And Experiences With Primark
Have you had (good) experiences with shopping at or the products of Primark? Then leave us your rating below.