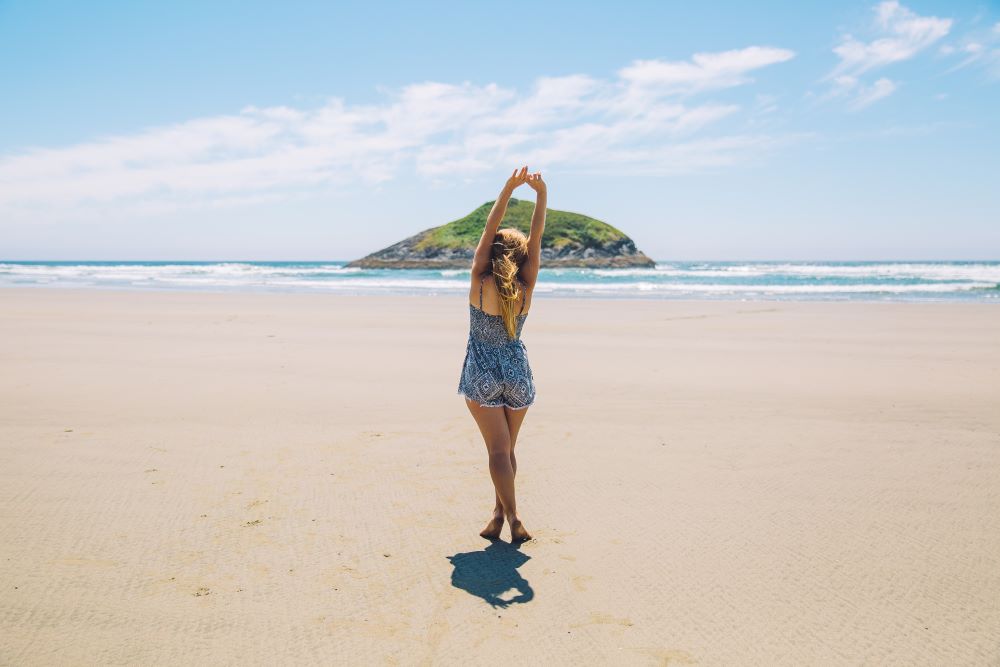 Your Ultimate Outfit Guide to Phuket (16 Stunning Ideas)
Planning a trip to the stunning island of Phuket, Thailand? For Phuket, it is essential to carefully curate your wardrobe to ensure comfort, style, and respect for the local culture.
Phuket boasts a tropical climate, with warm temperatures and high humidity year-round. So, it is crucial to select the right clothing for your stay. In addition to considering the climate, it is also essential to be mindful of cultural norms and the activities you plan to engage in while on the island.
To help you make the most of your trip, we have compiled a list of over 15 outfit items to wear in Phuket, along with useful tips, suggestions, and item recommendations. Additionally, we will highlight five outfits to avoid to make sure that your visit is not only comfortable but also culturally sensitive.
Whether you are lounging on the pristine beaches, exploring temples, or enjoying the vibrant nightlife, this guide will help you pack and dress appropriately for an unforgettable experience in Phuket.
Panaprium is proud to be 100% independent, free of any influence, and not sponsored. We carefully handpick products from brands we trust. Thank you so much for buying something through our link, as we may earn a commission that supports us.
Lightweight Tops
Pack lightweight, breathable tops made of materials like cotton or linen to help you stay cool in the tropical climate.
Opt for short-sleeved options that provide comfort without overheating. In case you want to opt for hemp tops, check out our extensive collection of the best affordable hemp shirts, tops, and Tees. 
Lovely Tank Tops
These are perfect for casual outings and beach days in Phuket. Choose comfortable, loose-fitting tank tops that allow your skin to breathe while enjoying the sun. Here are the 20 best affordable and sustainable tank tops you will love. 
Swimsuit or Bikini
Multiple swimsuits or bikinis are essential for your beach and pool activities. Ensure you have a variety of styles and colors to switch up your look throughout your trip.
Make sure to check out these amazing affordable and sustainable bikinis in 2023. 
Comfy Shorts
Comfortable shorts, both casual and athletic, are indispensable for staying comfortable in the warm and humid weather.
Consider lightweight materials and vibrant patterns for a tropical feel. Do not forget to have a look at the 20 best affordable and sustainable denim shorts. 
Sundresses
Flowy sundresses are an excellent choice to keep cool and stylish in Phuket. They are versatile and can easily transition from day to night with the right accessories.
For more inspiration, check out our extensive list of the best affordable sexy casual summer dresses in 2023. 
Lightweight Pants
Opt for loose-fitting, breathable pants, such as those made from linen or cotton. These are ideal for more conservative settings or cooler evenings. Try out these best stunning affordable linen yoga pants for the ultimate comfort during your holiday. 
Light Scarf
A lightweight scarf can serve as a fashion accessory, add a pop of color to your outfit, or provide extra sun protection when wrapped around your shoulders.
Skirts
Pack a few skirts in your suitcase to add a feminine touch to your wardrobe. Choose skirts made of airy fabrics for ultimate comfort.
Pair them with your lightweight tops for the ultimate cool and feminine outfits. Experiment with skirts in timeless white by following our ultimate tips on how to style them. 
Lightweight Jacket or Cardigan
Evenings in Phuket can be cooler, so bring a light jacket or cardigan to stay warm without overheating during late-night outings. Pick a comfy and cute cardigan from our wide collection of the best affordable and sustainable cardigans. 
Lovely Sunhat
Protect yourself from the strong sun with a wide-brimmed sun hat. It is both a stylish accessory and practical sun protection. For a fun touch to your outfit, experiment with wide-brimmed straw hats.
Sunglasses
Essential for eye protection in the bright tropical sun, sunglasses should be a top priority for your packing list. Opt for sunglasses that best complement your complexion and add a joyful touch to your look.
Do not be afraid to create daring looks to stand out on the beach or at the pool. Before buying a pair, check out these amazing, affordable, and sustainable sunglasses from Australia. 
Comfortable Walking Shoes
Sandals, flip-flops, and breathable sneakers are perfect for exploring the island's attractions and sandy beaches.
If you opt for sandals, check out the 15 best affordable, vegan, and sustainable sandals. Alternatively, opt for flip-flops by discovering the best affordable and sustainable flip-flops. 
Beach Cover-Up
A sarong or beach cover-up is handy for transitioning from the beach to a restaurant or for modesty when needed. Here are the 10 best affordable and sustainable sarongs you will love. 
Rain Gear
Depending on the season, a compact rain jacket or poncho might be necessary to stay dry during occasional tropical downpours. Pick a jacket from our extensive collection of the most affordable sustainable waterproof jackets. 
Modest Clothing
When visiting temples or more conservative areas, bring clothing that covers your shoulders and knees as a sign of respect for local customs. Try one of these amazing, affordable, and sustainable kimono robes for instance.
Sunscreen
And finally, you will need sunscreen. Protecting yourself from the strong sun is essential when visiting Phuket. Choose a high-quality sunscreen with a high SPF rating and insect repellent to stay comfortable outdoors.
Outfits to Avoid!
Overly Revealing Attire
Avoid extremely revealing outfits, especially when visiting temples or local communities. Respect the conservative Thai culture.
Heavy Fabrics
Avoid heavy or dark fabrics that will make you uncomfortable in the tropical heat.
High Heels
Phuket is a casual destination, so leave your high heels at home. They're impractical for the sandy beaches and uneven terrain.
Excessive Jewelry
Wearing expensive jewelry may attract unwanted attention. Keep it simple.
Cultural Insensitivity
Avoid clothing with disrespectful or offensive graphics or slogans. Always be mindful of local customs and traditions.
Remember that comfort, breathability, and respect for local culture are key factors when choosing your outfits for Phuket. Dress appropriately for the occasion, whether it is a day at the beach, a visit to a temple, or a night out in town.
Was this article helpful to you? Please tell us what you liked or didn't like in the comments below.
About the Author: Gohar Davtyan