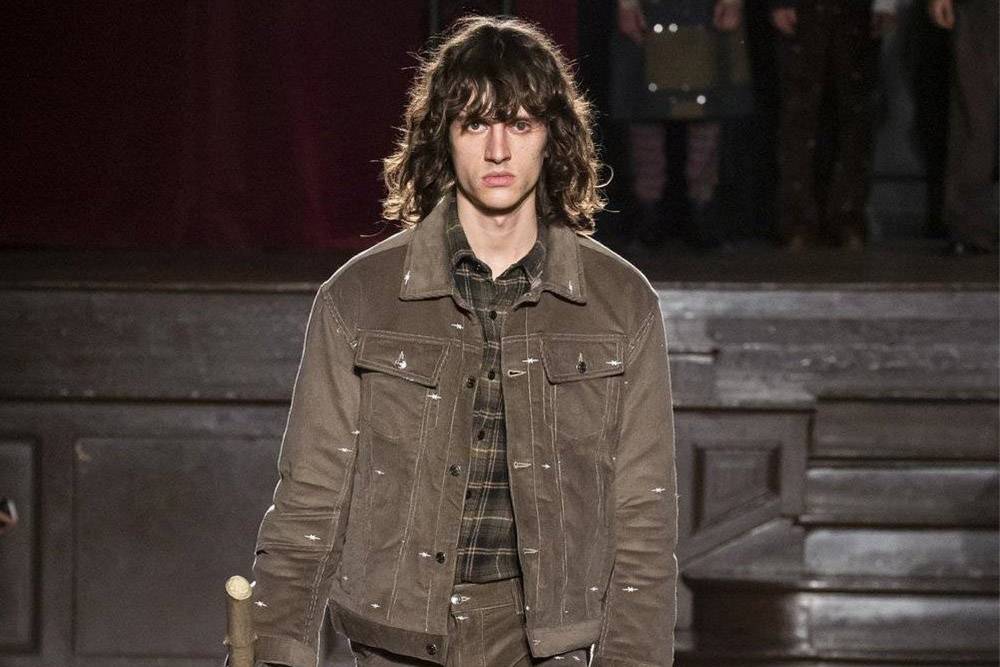 Spencer Phipps is an American sustainable fashion designer and founder of the clothing label Phipps, based on the principles of respect and curiosity for the natural world.

Spencer Phipps offers sustainable and luxury clothing for men designed to last and made from organic fabrics and other eco-friendly materials.

He is exploring the concept of sustainability and environmental responsibility. He is also forging a community with common values of compassion and mindfulness in all aspects of life.

The ethical clothing designer balances creating purposeful garments and expanding on the cinematic quality of clothing to create a parallel universe you want to disappear in.
Panaprium is proud to be 100% independent, free of any influence, and not sponsored. We carefully handpick products from brands we trust. Thank you so much for buying something through our link, as we may earn a commission that supports us.

Sustainability Rating: 6/10
Rating FAQ

Category: Clothing, bags, accessories

For: Men

Type: Basics, denim, loungewear, knitwear, outerwear

Style: Casual, traditional

Quality: High

Price: $$$

Sizes: XS-XL, 2-14 (US), 4-16 (UK), 32-48 (EU), 6-18 (AU)

Fabrics: Cotton, hemp, cupro, polyester, nylon, spandex, wool, silk

100% Organic: No

100% Vegan: No

Ethical & Fair: Yes

Recycling: Yes

Producing country: China, France, Portugal, Italy, Hungary, Vietnam

Certifications: GOTS, GRS, Oeko-Tex

Sustainability Practices
"Our goal is to change the way we as a culture consume by creating products that are made with respect for the environment, that can educate and enhance lives. We are always striving to improve our practice as we move forward and, as a modern fashion company, we are simply trying to do the right thing."


Spencer Phipps aims to design and manufacture garments sustainably, raising global consciousness, having a direct and positive impact on the wearer's life, enhancing and adapting commonplace objects while keeping them beautiful.

Phipps uses a large proportion of sustainable materials such as organic cotton and hemp, as well as recycled synthetic fabrics such as recycled polyester and regenerated nylon.

Some of the fabrics are GOTS certified, a leading, widely recognized certification standard that guarantees sustainable processes, environmentally friendly, and socially responsible conditions.

The brand also uses some regenerated cellulosic fibers such as cupro made from waste materials.

Phipps makes most of its clothes ethically in Portugal and ensures its garments are made using clean processes. Its manufacturing partners recycle their waste appropriately, re-use treatable water, use alternative energy as much as possible, and follow fair trade labor practices.

However, Phipps doesn't provide any information regarding how often audits are conducted to ensure social standards, ethical working conditions, and identify potential risk areas.

Phipps doesn't use any exotic animal skin, or hair, fur, angora. But she uses wool and silk to manufacture many of its clothing pieces.

These animal-derived materials are cruel and unethical. They also harm the environment by producing greenhouse gases and wastes. More sustainable alternatives exist.

Sustainability Goals
Phipps doesn't show any measurement of its greenhouse gas emissions, water, land, and energy use, pollution, and waste across its supply chain. It doesn't have any clear sustainability goal or timeline to improve in the future either.

Buy Here
Discover Phipps' sustainable collections at phipps.international.


Reviews And Experiences With Phipps
Have you had (good) experiences with shopping at or the products of Phipps? Then leave us your rating below.