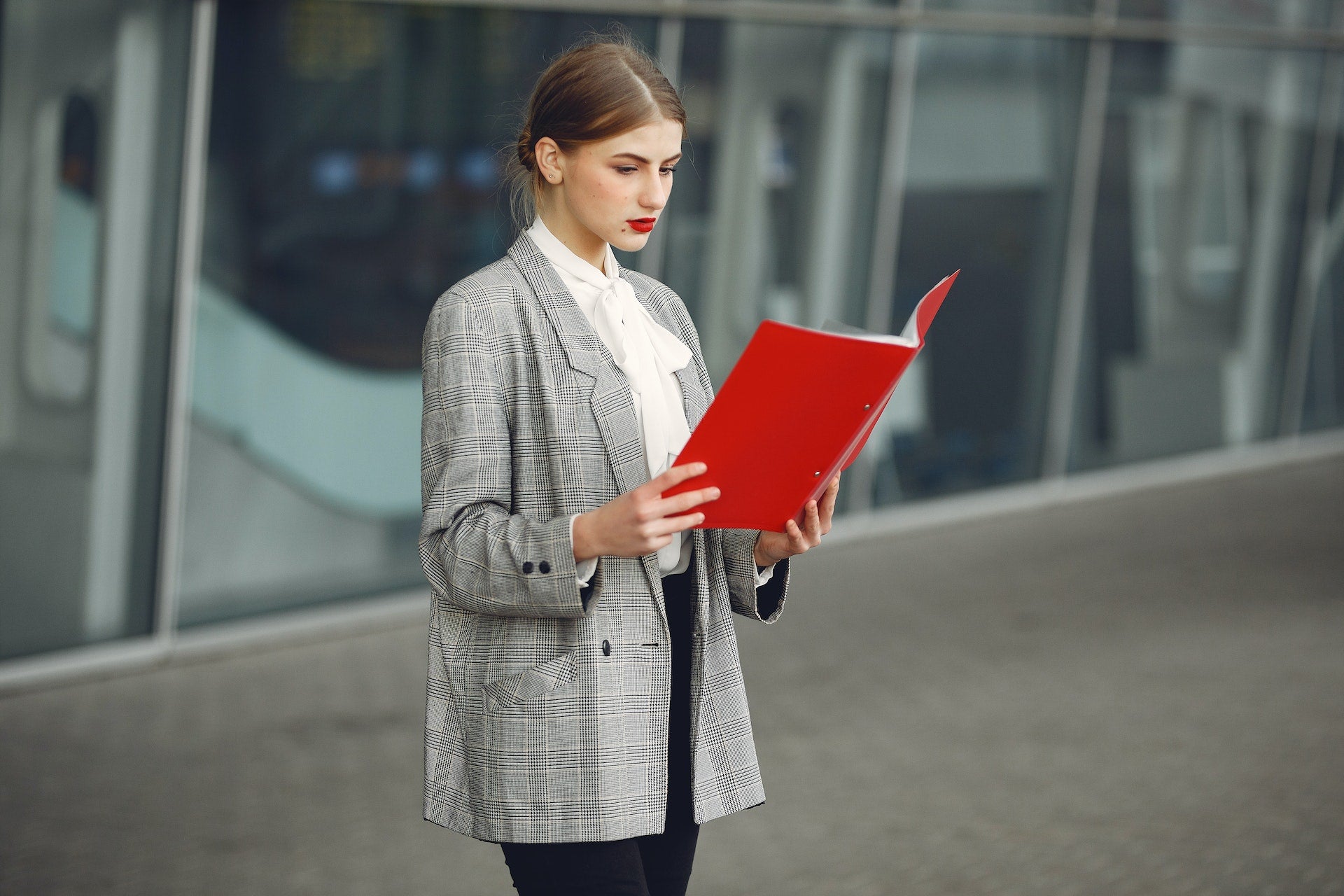 The Best Workwear For Petite Women
Selecting the perfect workwear depends a lot on your job and workplace. It is a challenging task, especially for petite women.

Petite silhouettes need specific styles and cuts that flatter their smaller body frame while looking appropriate and professional.

If you need inspiration, check out our amazing workwear recommendations for petite women below.
Panaprium is proud to be 100% independent, free of any influence, and not sponsored. We carefully handpick products from brands we trust. Thank you so much for buying something through our link, as we may earn a commission that supports us.


Easy to style colors
Choosing the right color scheme is very important.
We recommend avoiding very bright colors because they are often considered attention-grabbing and unprofessional.
Choose a neutral color palette instead, featuring white, black, and nude. You can add a pop of color here and there, but you need to make sure it is not overwhelming.

Check out these 200 sustainable clothing brands in Europe for 2023, if you want to buy stylish and ethically made clothes.



White shirts
White shirts need no introduction.
They are fantastic and versatile clothing items that are perfect if you work in an office.

Purchase a sustainable and well-fitted white shirt, in the right size for your body, and create a beautiful and professional outfit.



Blazers
A blazer is another clothing item that is universally accepted as professional work attire. Blazers are great choices because of their versatility - you can create countless combinations with the same blazer!

Avoid loose fits, as they do not look flattering on petite bodies.

Check out our sustainable and affordable recommendations.




Avoid short-lived trends
Many fast fashion brands sell trends that only last for one season. This practice encourages consumerism and leaves the buyer with a wardrobe full of clothes that are out of fashion.
Nothing to wear, money blocked in clothes that you don't like, and frustration - these are the consequences that come with buying fast fashion.

To avoid this, you should purchase timeless, high-quality pieces from sustainable brands.

This way, you will own fewer items, and you will always have the right ones that will facilitate putting together amazing outfits for a variety of occasions.




Heels
Heeled shoes elongate your legs and add an elegant touch to your outfit. Make sure to choose a comfortable pair of heels that you can wear pain-free the whole day.
Alternate them with flats to take care of your feet.

Check out these affordable and vegan heels.



Ballet flats
Flat shoes are gorgeous alternatives to heels. They look professional and they can be worn with trousers, dresses, or skirts.

Great news! You can now buy beautiful and affordable ballet shoes from eco-friendly brands.



Trousers
Create a stunning outfit with trousers. Make sure to tuck your shirt or blouse in, for a slimming effect.

Buy comfortable and stylish trousers from sustainable brands.



Dresses
When choosing dresses, make sure they are not too revealing or inappropriate for the workplace. Go for a midi length that is not too tight.
Petite silhouettes look great when their waist is highlighted, and this is why we recommend adding a belt if your dress is a bit loose around the waist.

Check out this guide on the best affordable fair trade dresses.



Skirts
The best skirts that petite women can wear to work are midi skirts. They look both flattering and professional.
Discover our selection of skirts made from eco-friendly materials.

Jeans
Is it okay to wear jeans to work? Well, the answer to this question will vary, depending on the dress code and the culture of your workplace. Some workplaces are more flexible and allow employees to wear jeans daily.
To look professional, you should choose a pair of simple jeans, that looks flattering on your body and is easy to style.

The best jeans for petite silhouettes are skinny jeans and flare jeans. Dress them up by adding a crisp white shirt.

Check out the 15 best affordable and sustainable Australian-made jeans.



Suits
Nothing beats the elegance of a suit!

We recommend a dark color, and if you like prints, you can go for vertical lines that visually elongate your petite body in a flattering way.

Discover our selection of stylish and sustainable suits.

Cardigans
Cardigans are great alternatives to blazers that you can wear during the cold season. They look fantastic in any combination - with shirts and jeans, dresses, or tops and skirts.

Remember to purchase a sustainable cardigan in a color that is easy to wear.



Relaxed outfits
Some jobs allow you to wear a relaxed T-shirt and jeans combo.
If your colleagues dress like this, then you should too. In such environments, wearing suits and elegant dresses might be too much. Relaxed outfits are also great for casual Fridays.

Make sure to purchase sustainable T-shirts made from high-quality materials. They are very comfortable and last you a very long time.



Hair accessories
Women wear hair accessories for both functional and ornamental purposes. They are very cute and they are available in many shapes, sizes, and materials.
Purchase yours from a sustainable brand.


High-waisted clothing
When you buy jeans, trousers, and skirts, always go for high-waisted ones. They look gorgeous on petite women because they highlight your waistline and balance your proportions.

Let yourself be inspired by our article about the best affordable and sustainable petite clothing brands.



Basic clothes
Basic clothes are some of the most important pieces that you need in your wardrobe.
They may sound boring, but they are the foundation of the best outfits for work. Bodysuits, T-shirts, tank tops, classic sweaters, and shirts are the essentials of a versatile wardrobe.
The lack of basic items can lead to messy, incomplete, and unaesthetic attire.

Read our article about the best basics.



Summing up
Achieve a stylish and professional look without breaking the bank. Always choose simple and timeless items that will never go out of fashion.

Understand the dress code of your workplace and always be aware of what it allows and what it doesn't. This way your attire will show your knowledge and professionalism.

The most flattering outfits for petite women are simple and well-fitted. We recommend avoiding oversized clothes because they add volume to your body.

Remember that dressing professionally doesn't mean wearing boring or uncomfortable outfits. You can always add a final, personal touch to any look - hair accessories, jewelry, or a cute scarf are a few examples of how you can transform a standard work outfit into one that reflects your style and preferences.

We hope that the outfit ideas in this article help you feel comfortable and confident in the workplace.
If you like our tips, share this article with your friends!



Was this article helpful to you? Please tell us what you liked or didn't like in the comments below.
About the Author: Miruna Dulcea