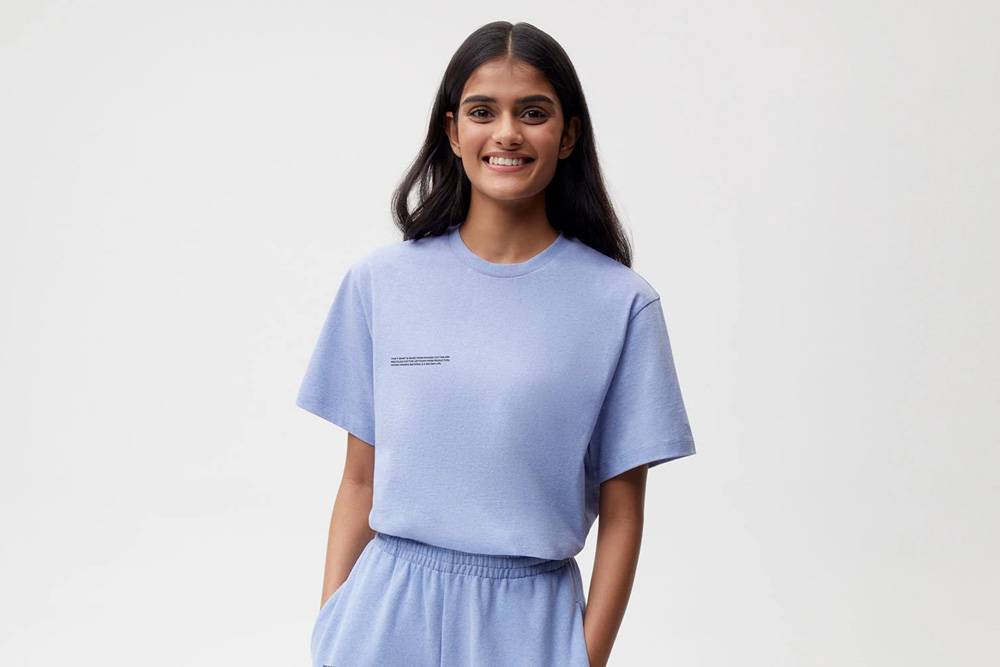 Pangaia is an international fashion retailer founded by Russian digital entrepreneur and investor Miroslava Vasilyevna Duma. The multinational clothing-retail company ethically creates innovative, unique, sustainable fashion for women, men, and children.

Pangaia is a direct-to-consumer materials science company on a mission to save our environment. It makes clothing, accessories, shoes from innovative tech and bio-engineered materials.

Pangaia is designing for an Earth-positive future and bringing breakthrough textile innovations and patents into the world through everyday lifestyle products.

Pangaia is a fashion brand and clothing retailer based in London, United Kingdom. It makes apparel, footwear, and accessories and offers a collection of basics, denim, knitwear, activewear, loungewear, sleepwear, and outerwear.


Panaprium is proud to be 100% independent, free of any influence, and not sponsored. We carefully handpick products from brands we trust. Thank you so much for buying something through our link, as we may earn a commission that supports us.

Sustainability Rating: 7/10
Rating FAQ

Category: Clothing, accessories, shoes, bags

For: Women, men, children

Type: Basics, denim, knitwear, activewear, loungewear, outerwear, nightwear, sneakers

Style: Casual

Quality: Medium

Price: $$

Sizes: 2XS-2XL, 4-16 (US), 8-20 (UK), 36-48 (EU), 8-20 (AU)

Fabrics: Cotton, linen, hemp, lyocell, modal, viscose, acetate, polyester, nylon, spandex, polypropylene, rubber, leather, wool, silk, down

100% Organic: No

100% Vegan: No

Ethical & Fair: Yes

Recycling: Yes

Producing country: Italy, Portugal, Turkey

Certifications: GOTS, GRS, ZDHC, RWS, FSC, BSCI



Sustainability Practices
Pangaia is committed to designing an Earth-positive business model that is better for the planet. It makes more sustainable choices towards building a better future, both at work and at home.

Pangaia uses organic and recycled materials that consider the delicate balance between sustainability, functionality, and purpose. It creates everyday essentials and innovates a better tomorrow.

Pangaia only uses a high proportion of organic materials such as organic cotton and hemp or recycled materials such as recycled polyester and regenerated nylon.

Pangaia also uses a small amount of semi-synthetic fibers or regenerated cellulosic fabrics such as Tencel lyocell, modal, acetate, and viscose. Tencel is an eco-friendly fiber made with wood pulp from certified sustainable forests.

Pangaia publishes a list of all its manufacturers on its corporate website, Pangaia.com. It aims to develop a global multi-layered supply chain of long-term business partners.

The clothing retailer carries out a proportion of its production in Turkey, a country that is considered high-risk in clothing manufacturing. It's currently developing a plan of work to ensure social compliance through third-party audits.

Pangaia has a Code of Conduct that applies to all its suppliers and subcontractors to ensure that all of its partners uphold a consistent set of policies and certifications.

Pangaia doesn't use exotic animal skin, hair, fur, or angora. But it uses leather, wool, silk, and down feathers to manufacture many of its clothing pieces.

These animal-derived materials are cruel and unethical. They also harm the environment by producing greenhouse gases and wastes. More sustainable alternatives exist.



Sustainability Goals
Pangaia has a long-term goal that is for the business to be Earth Positive, where it gives back more than it takes from the planet. It accurately measures its environmental footprint and understands its current impact.

Pangaia has committed to reducing its environmental impact across the entire supply chain. It currently offsets some of its emissions and plans to expand its circular business models.

Pangaia continues to improve its energy and resource efficiency to reduce associated greenhouse gas emissions. It wants to minimize resource consumption, eliminate waste and extend the life of its products.



Buy Here
Discover Pangaia's sustainable collections at Pangaia.com.
Reviews And Experiences With Pangaia
Have you had (good) experiences with shopping at or the products of Pangaia? Then leave us your rating below.