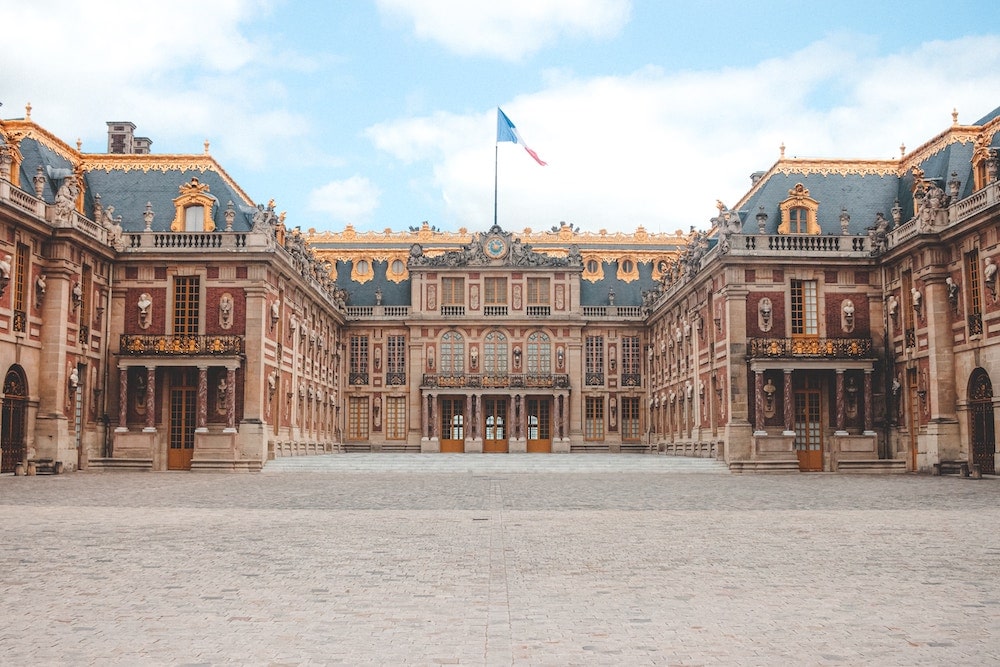 15+ Great Fashion Suggestions for Palace of Versailles
The French Royal Family may have been long gone, thanks to the efforts of The French Revolution, but many of their wonderful buildings have stood the test of time. One building that acts as the centerpiece of their legacy is the Palace of Versailles, which counts over 15 million tourists every year.

It is not just a location for exploring the royal family either. It serves many political functions. Most notably, it laid host to the Treaty of Versailles, effectively ending the First World War and setting the shape of the rest of the 20th century to come. 
Nonetheless, as it is a former royal palace, Versailles can be a rather intimidating place, especially if you are visiting for the first time. This is especially true when it comes to the outfit that you will be laying out. 
Fashion at Versailles should balance elegance with comfort, especially true to the unpredictable weather. To help you to make the right decision, it's worth reading the rest of our dedicated guide. 
Panaprium is proud to be 100% independent, free of any influence, and not sponsored. We carefully handpick products from brands we trust. Thank you so much for buying something through our link, as we may earn a commission that supports us.
A Gorgeous Wide-Brimmed Hat
It is likely that when you go to the Palace of Versailles, it will be a bright and sunny day. To keep yourself looking fashionable while protecting yourself from the glare of the sun, it's certainly worth investing in a glamorous, wide-brimmed hat.

Here are the best affordable and sustainable hats and beanies. 
A Fun Floral Dress
Going to the Palace of Versailles should certainly be one of the highlights of your trip to France. To embrace the fun that the day brings, it's a great idea to buy a fun floral dress that will immediately have you fitting in amongst the beautiful gardens. 
We have the rundown on the best affordable sexy casual summer dresses in 2023. 
An Organic Cotton Kaftan
One of the best ways to stay comfortable while looking elegant is by buying an organic cotton kaftan. Find one that fits your shape, and you will surely stand out while walking the grounds of the Palace of Versailles. 
Learn more about the best affordable, ethical, and organic cotton kaftans. 
An Elegant Suit
If you want to imbue a touch of class to your visit, opting for a well-fitted suit will have you impressing whomever you choose to bring along. Choose light colors to stay comfortable if it gets hot and sunny.

Check out our list covering the best affordable & sustainable suits for women & men. 
A Long-Sleeved Jumper
Although you will likely be visiting the Palace of Versailles while it is rather warm, there are sometimes very windy days out there. That's why it's a great idea to wear a long-sleeved jumper that you can put in your bag if it gets too hot.

We have the full list of the best organic cotton jumpers and sweaters. 
A Beautiful Purse
To keep your valuables safe while looking the part, bringing along a beautiful purse can make a tremendous difference to your trip to the Palace of Versailles. This should be one of the last parts of your wardrobe, so make sure it matches the rest of your clothes. 
To get a better idea, read our list covering the best affordable purses made from recycled materials. 
A Sharp Jacket
It's certainly true that you should be dressing your absolute best when you embark on this trip. To achieve the optimal effect, buy yourself an excellent-looking jacket that you can pair with a fantastic shirt and trousers. 
Here are the best affordable jackets and coats made in Italy. 
A Smart Shirt
There are a few items that will suit your locker as well as a smart and fashionable shirt. Opt for plain yet sharp shirts that perfectly complement the rest of your look.

To learn more, check out our list of the best affordable women's and men's shirts made in the USA. 
Fancy Earrings
When dressing for the Palace of Versailles, you want to make sure that every single item in your wardrobe sparkles. That's why you can certainly finish off your outfit with an excellent pair of fancy earrings. The more glamorous and ostentatious, the better! 
Get a full overview of the best affordable and sustainable earring brands. 
A Lovely Necklace
If wearing earrings isn't your thing, then perhaps you could complement a plunging dress with a lovely necklace. You can either decide on a simple chain or even invest in a string of beautiful pearls. 
You can get a better idea with our list of the best affordable and sustainable necklace brands. 
A Well-Fitted Belt
A great well-fitted belt can pair excellently with a pair of smart trousers or even a mini-skirt, giving your look definition. 
Check out our exclusive list of the best ethical and vegan leather belts for women. 
A Comfortable Sweater Dress
As previously mentioned, the weather at Versailles can certainly be unpredictable. One way to look glamorous while staying comfortable is to find a strong sweater dress. 
Learn more about the cheap and cute sweater dresses you need to own. 
Fashionable Khakis
Picking the right trousers is essential for having a great time at the Palace of Versailles. Avoid immodest shorts or jeans however in favor of an excellent pair of khakis.  
Learn more about the best affordable chinos & khakis made in the USA. 
Summer Heels
The royals in France might be long gone, but this doesn't mean that you need to dress like a Republican. Instead, your can embrace your inner Queen or Princess with a great pair of smart and summery heels. 
Check out the best affordable, vegan, and sustainable heels. 
Stay Modest
While there might not be an official dress code at the Palace of Versailles anymore, it is still worth making sure that you fit in properly. That's why it's worth staying modest and avoiding any short skirts or shorts, as well as any casual wear such as tracksuits or hoodies. 
Still not sure what you should wear on this trip? For more tips, check out our definitive list of the different types of fashion styles. 
Was this article helpful to you? Please tell us what you liked or didn't like in the comments below.
About the Author: Redmond Bacon