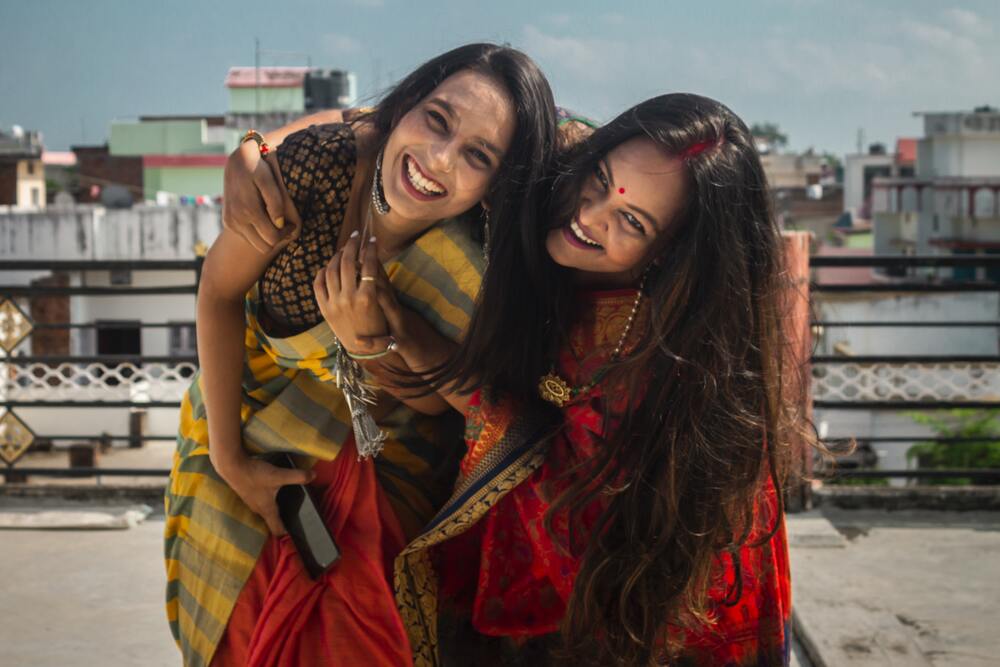 20+ Practical Outfits To Wear In India
What to wear in India is a discussion that evokes a lot of debates and emotions. But don't sweat; I'm here to help. After nearly 14 years of traveling to India, I have had a lot of opportunities to test what works and what does not work when packing what to wear in the Asian country.
Nonetheless, what is proper to wear in India for foreigners has changed considerably over the years. Dressing standards or what is considered appropriate attire, particularly for women travelers, is changing at a skyrocketing speed. What was not fine a decade ago is okay now in some areas of the country.
This piece includes my genuine recommendations of what I wore to India, so you can be sure that you are in safe hands because suggestions have been tried and proven!
Read on for plenty of tips and ideas on how to dress in India.
Panaprium is proud to be 100% independent, free of any influence, and not sponsored. We carefully handpick products from brands we trust. Thank you so much for buying something through our link, as we may earn a commission that supports us.
J
eans

and

shirt
Each area in India has its distinct traditions and cultural norms. So when you plan to visit the country, consider the parts you'll visit. Metropolitan regions like Mumba, Goa, and New Delhi are less conservative, and clothing can include loose pants or jeans with a sustainable cotton shirt.
Cotton pants and Kurti
Light cotton slacks and a long kurti are one of the comfiest outfits for ladies holidaying in India. This is one attire that will always be suitable no matter where you are in the country. It's light and comfy, and it'll help you blend in just nicely, avoiding unwanted stares.
Maxi and midi dresses
Midi and maxi dresses are other fabulous outfits to wear in India. If possible, go for those with sleeves to help you look stylish and cool. Vibrant hues are more elegant than black or white ones that will get dirty quickly.
Flowing pants
Although wearing flowing pants might make you feel out of place in the US, this is precisely what to wear in India. The pants are not only flowy but also cute and comfortable. Materials such as sustainable linen and cotton are a great pick, unlike the uncomfortable fit of skinny jeans.
O
rganic cotton/bamboo vest tops
They are great for wearing under a kurta or blouse in India if it is hot and you don't like wearing bras. Personally, I don't particularly appreciate wearing bras while in India because they really dig in the heat. I find cotton layers more comfortable, helpful, and cool.
Here are the best organic cotton tank tops to look fashionable and comfortable.
Leggings
If you're unsure about what to wear in India for ladies, go for your favorite leggings with a long dress or shirt. Unless you're going to the beach, leggings only are considered excessively exposing in India. So they are typically worn with a long dress or shirt.
Here are some of the softest and comfiest USA leggings you need to own.
A bikini or swimsuit
A bikini or swimmers are appropriate for resorts or the popular beaches of Goa and Kerala. However, I recommend swimming in a T-shirt and shorts on local beaches, waterfalls, and the countryside because locals swim fully dressed. Never leave the beach wearing your swimmers.
Not sure where to start with swimwear? Don't worry. Here is our selection of the top 15 recycled bikinis and swimsuits you'll love. Now go swim with a clean conscience!
Jacket
I strongly recommend that you pack a solid windproof layer or jacket if you are traveling to Northern India during the colder months (December to February).
They will come in handy to keep you warm on chilly evenings and mornings. Also, you can wear a jacket on traveling early in the morning as it's usually freezing just before sunrise.
Here are some of the best affordable and sustainable jackets for broad shoulders that are ideal for India.
S
hirts, blouses
If you're packing for summer, go for lightweight, breathable shirts, long skirts, and loose slacks. Pieces made of cotton are ideal for India's summer heat. Regarding beach attire, destinations like Goa, Gokarna, and Pondicherry are pretty casual. You can freely go about in shorts and go to the beach in swimmers.
Scarves
To be comfortable in the heat, wrap it over your head, across your chest, backward like a dupatta, or across your shoulders for warmth. I usually bring one thin Hemp Scarf and one thick Shawl to use as a blanket when it is cold.
Here is our selection of the best ethical, vegan, and affordable scarves.
A kurta-churidar set
Have you been invited, or will you attend one of India's religious festivals? If you answered yes, then a kurta-churidar set is your best bet. It includes a long collarless shirt with ankle-length leggings for men and salwar kurtas for women.
Alternatively, men can try dhotis. This is a long unstitched piece of fabric wrapped around the legs. Conversely, women can try the popular saree. It has varying styles depending on the state visited.
Sneakers
Covered pumps or sneakers like Squaremate are ideal for traveling and walking around metropolitan areas to avoid blisters or filthy feet. Go for light, neutral colors like grey / tan are great for not showing dirt and dust.
Throw in hiking boots if you'll be walking for long distances. I recommend breathable ones and ensure you wear them before you start trekking.
A secure handbag/purse
Crossbody bags are my favorite since you can have them in front of you and on you throughout (I've always worn crossbody bags when traveling in India). A simple leather one will do, or for enhanced security, go for a Travelon one with additional security features!
For inspiration, check out our best faux leather designer handbags made under high social and environmental standards.
Anti-slip shoes and a raincoat
The monsoon is one season to be aware of. Mostly, it will be rainy, sloppy, and muggy. So you'll need quick-drying clothing, durable anti-slip shoes, low-maintenance suits, and a waterproof coat.
However, certain monsoons are more intense than others, and specific hilly locations might get hot. A brief climate forecast for the dates of your trip will help you select what outfits and accessories to bring.
Nonetheless, bring a scarf or dupatta, a hat, walking shoes, sunglasses, a light jacket, and a decent moisturizer, regardless of where you are going.
Here are some of the best affordable and sustainable raincoats.
Jogger

p

ants
Because they are airy and comfy, jogger-style pants are an excellent addition to any India trip packing list for men. Although they are a little tighter around the ankle, the fabric is flexible around the legs, keeping you cool when traveling in India.
Sandles or flip-flops
These are another great option if you plan to walk a lot in India. They are versatile, comfortable, and breathable; you can walk all day without any problem.
They are excellent options when heading to temples or the beach. Also, because you must be barefoot before you can access any temple, wearing sandals or flip-flops makes it easy to take them off.
Bandanas
Men may also be asked to cover their heads depending on which mosques or temples they plan to visit. This happened several times, and because the men I was traveling with didn't have a head covering, they were forced to borrow one of those that other people use.
That is why I strongly advise men to pack a bandana when traveling to India!
Maxi-skirts
Maxi skirts are a highly adaptable garment to add to your list of attires to pack for India! They are modest, flowing, and loose-fitting, making you blend in with the other Indian natives.
If you truly want to blend in, avoid black and white in favor of a bright color like blue, pink, yellow, or orange!
Here is our selection of some of the best maxi skirts for women.
Airy Jumpsuits
 Add Jumpsuit, romper, pantsuit, whatever you call it, to your list of what to wear in the populous country. This is particularly true for women who don't fancy dresses.
Go for one of these best affordable and sustainable jumpsuits if you are unsure where to start. They are comfy and provide relief from the scorching sun. And don't forget to cover up with a coat or an unbuttoned shirt if the Jumpsuit is shoulderless.
Kimonos
This outfit is another perfect attire to include on your list. They are affordable and can make any 'inappropriate outfit' appropriate instantly. If you have many tank or crop tops and are wondering how to make them India-ready, don't sweat!
Just bring your kimonos like our top affordable and sustainable kimono robes, and wear them over your crop or tank tops for modesty!
Umbrella
The heat was taxing several times while I was in India, so having an umbrella that you can keep on the train when it is less hot is worth packing, in my view.
What to wear in India in the office?
Are you planning business meetings or a corporate experience in India but unsure what to bring? I've got your back. If you work for a large corporation, they normally have a dress code that is business casual.
There are two sorts of business attire for women. In India, traditional office attire (salwar kameez, Kurtis, etc.) and western-business casual style (trousers, skirts, blouses, dresses) are appropriate.
Men can wear both business attire like suits and semi casual attire pieces like t-shirts, stylish jeans, and so on. In addition, because India is primarily a 6-day work week country, many organizations accept casuals on Saturdays.
Do's and don'ts of dressing in India
Women 
Based on my experiences of traveling in India:
Don't dress provocatively in public: The country is very conservative, and heads might turn if you dress 'inappropriately' in public. So avoid body-revealing tight clothes, short tops, and short skirts or shorts. They can add masala to the attention you are drawing, and I am sure you don't want that. Because it is a male-dominated nation, cover up more than you would at home.
Make sure your clothes cover up both knees and shoulders.
If you are unsure, ask. Talk to locals or ask tour guides or other hostel/hotel guests if what you are wearing is appropriate or not.
Cover up if you are not in a tourist hotel. A loose t-shirt or cotton shirt with an ankle-length skirt or dress pants will do the job. This rule applies even in big cities.
If you plan to visit a religious place like a gurudwara, temple, or mausoleum, wear long pants or skirts and cover your shoulders. And remove your footwear before entering any place of worship.
Carry a scarf or a pashmina when visiting places of worship. Some require women to cover their heads. You can also use it to protect your head if it gets too hot.
Men
Men find it a bit easy regarding what to wear in India. Nonetheless, there are a few things to keep in mind.
Shorts are currently quite fashionable in metro India (the cities) and on the beach, and knee-length shorts are perfectly acceptable.

Unless you're on the beach, don't go about topless.

You are not required to wear native attire, even in villages.

Actually, y

ou'll get a few odd looks

.

The best bet? Jeans / Chinos and t-shirts / shirts.

I

recommend jeans,

t-shirts or polo shirts for a

relaxed but polished

look.
Bottom line
If you are looking for a way to dress in a culturally appropriate and respectful manner while in India, you won't go wrong with the above outfit ideas. As long as you follow my guide, you will not need to stress about packing or clothing!
Don't be afraid to experiment with different traditional outfits; they're attractive and quite comfy. Remember to bring your camera since the memories you capture here will endure a lifetime.
The main idea here is to use common sense and keep an eye on what's happening around you before you wear anything in the subcontinent. Hopefully, this piece was helpful, and thank you for reading! The world needs many more sensitive travelers like you.
Was this article helpful to you? Please tell us what you liked or didn't like in the comments below.
About the Author: Dinushka Breaker Gunasekara