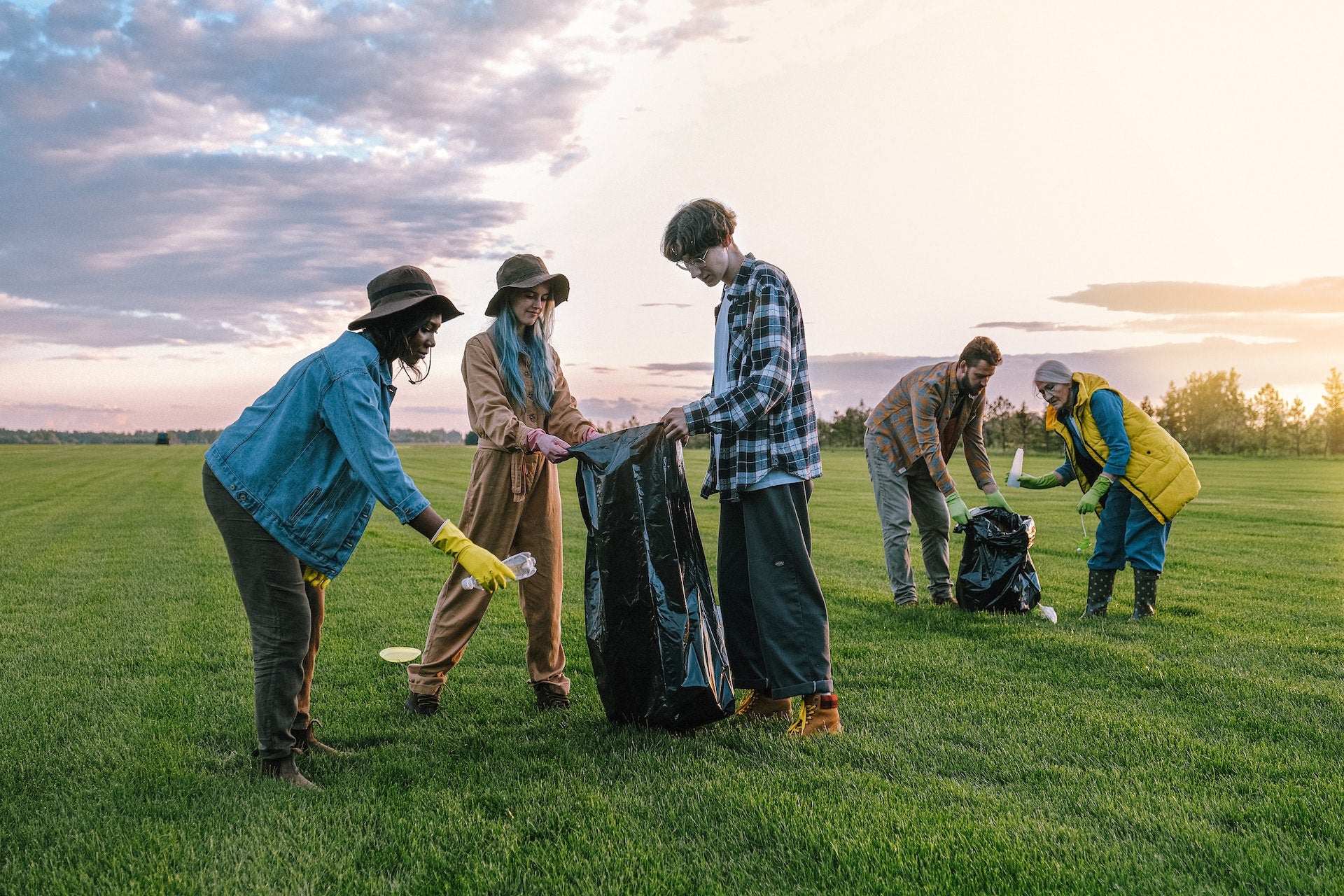 Practical And Stylish Outfit Tips For Awesome Volunteers
Volunteering is an amazing chance to help and, when selecting your clothes, your focus should be on the place you will attend and the kind of activity you will perform. Whether you are planning on doing social work, volunteering in animal welfare, or even participating in conservation projects, having in mind your comfort first is very important.

The best outfits to wear as a volunteer are those that balance comfort and appearance, and in this article, you will discover a guide to some very stylish combinations, that accentuate your best features, while being suitable for volunteering.
Panaprium is proud to be 100% independent, free of any influence, and not sponsored. We carefully handpick products from brands we trust. Thank you so much for buying something through our link, as we may earn a commission that supports us.

Rules are important

Make sure you are familiar with the requirements of the place where you volunteer.
They might even have uniforms for volunteers. However, even if they allow you some freedom, try to check if there are any dress code guidelines. In this way, you can avoid wearing something considered inappropriate.

Check the weather conditions in advance, as well as the list of activities planned for the day. By being aware of these little details, you can make the right outfit choices, and you will be able to make the most of your time as a volunteer!

Jeans

Jeans are some of the most appreciated clothing items for a reason - they are versatile and allow you to make different stylish combinations. They look great on everyone and are extremely easy to integrate with both smart and casual attires.
You can wear jeans in any season and for almost all volunteering activities.

Here is our selection of recycled denim brands.

Basic T-shirts

If you want a simple, yet comfortable outfit, a high-quality fabric T-shirt will always save the day! They can be worn anytime, anywhere, and you can play with the other outfit pieces around them.

Black and white are the safest choices, but you can add a stylish touch to your whole outfit by going grey or beige.
You can check out our selection of awesome brands that produce organic cotton T-shirts here.

Classic shirts

Elegant, timeless and well-tailored, classic shirts will be always in.
They help you maintain a professional appearance, so if you are a fundraiser or your volunteering activity involves teaching, or a presentation, you should consider wearing one. They go great with jeans and a blazer, as well as midi skirts if you are a lady.

The even better news: you can now shop for ethical shirts!

Blazers

Maybe you volunteer to raise funds and your activity requires elegance. In this case, a blazer is the best item to wear.

They transform any regular outfit into a professional-looking one, and for a smart-casual style, they go great with jeans and a T-shirt or classic shirt.

For shopping, we recommend sustainable brands.

Hoodies

If you want to plant trees or participate in other activities that take place outside, or you just have a very comfortable outfit in mind, hoodies are perfect. They can keep you warm and add a laid-back, friendly vibe to your attire.
Your hoodie can be the stylish pop of color your outfit needs!
You can now choose high-quality products from environmentally friendly brands.

Sweatpants

Are you an animal welfare volunteer or working on a cleanup project such as Cleanup Day? Then you will need the most relaxed pants that allow movement and make you feel free, and focused on volunteering.
This is one of the few instances when we recommend sweatpants, and the physical level of your activity should dictate if it is alright to attend wearing sweatpants or maybe opt out for something more elegant.

If you are interested in quality sportswear, check out our recommendations here.

Leggings

Easy to match, modern, and effortlessly chic, leggings are a great idea when you need to put together a quick and attractive look.
Depending on your volunteer tasks, you can create a cute outfit starting with your leggings and adding a hoodie or a jumper.

We recommend leggings for a wide range of volunteering activities because they are very versatile and extremely cute! Helping the elderly at a nursing home would be one occasion to wear them, as they are super comfortable, breathable, and allow you a lot of movement.



Jumpers

If you need something more elegant than a hoodie, but not as professional as a blazer, a jumper might be the best option.
You can go for a colorful one that will just add an energizing feeling to your outfit. No matter where you volunteer, you should bring a jumper in case it gets chilly.

Here is our selection of brands that sell amazing and sustainable knitwear.

Nice dresses

For the ladies who volunteer inside, dresses can be a great choice that can show your best features!

You can inspire through your feminine outfit if you volunteer at the library or as a tutor.

Remember to keep it simple and choose a flattering dress that is not very revealing or too accessorized.
You can check our selection of designer brands.

Midi skirts

Beautiful, classy, and easy-to-wear midi skirts can be part of any smart casual comfortable outfit and they are a great alternative to dresses.
Choose a cute blouse and sneakers or boots to get a modern, urban-inspired look.
Sustainable midi skirts are now easier to find!

Printed trousers

If you are still debating between jeans, a midi skirt, or leggings and you want a fancier option, printed trousers could be the right answer!

It takes a lot of confidence to wear them, but we have some tips for you that guarantee a great combination: wear them with a top without prints and choose either a darker color or one that is found among the trousers' colors. This way, your whole outfit will be visually pleasing, and characterized by exuberance and confidence.

You could wear such an outfit as a volunteer especially if you do youth work, as your radiating confidence can help the young people know their worth and build confidence in themselves. Take a look at our selection here.



Protective gear

If you do community development or maintenance work, you might need to work exclusively outside and face the weather conditions.
You should have work pants, work boots, and a rain jacket to keep yourself safe at all times while volunteering.

We recommend taking a look at these super cool rain jacket 2023 selection here.

Shoes

As an important part of any outfit, volunteer shoes should be beautiful and comfortable. We recommend avoiding heels even if you want to be elegant - go for a pair of cute ballet flats or sneakers instead!

Keep in mind that you will spend a lot of time in your shoes, and your long-term health depends a lot on your choice. If you work outside, don't forget to consider the weather conditions!

Luckily nowadays, more and more brands are making shoes that offer support and style.

Bags

Medium to big bags and rucksacks are the perfect choice for volunteers. They allow you to carry a few essentials, such as a bottle of water and a small first aid kit.

Make your choice sustainable by buying your next bag from these brands.

Key tips

You should always check with the team first, in this way you can always be one step ahead and know what they expect.
Comfort is also essential to be the best volunteer you can be - if you feel good, you will have the power to help.

Even if the kind of volunteering you are doing is not mentioned in our article, if you keep in mind your purpose, the rest will be a piece of cake. With just a few quality items you will feel your best and have fun the whole day.
And since you are all about doing good for others and for the planet, please consider making all your outfit choices sustainable from now on, by purchasing only from ethical brands. Now it is easier than ever before to find eco-friendly brands that do not sacrifice quality!
Share these tips with other volunteers to help them be their best version while spreading positivity in the world!

Was this article helpful to you? Please tell us what you liked or didn't like in the comments below.
About the Author: Miruna Dulcea