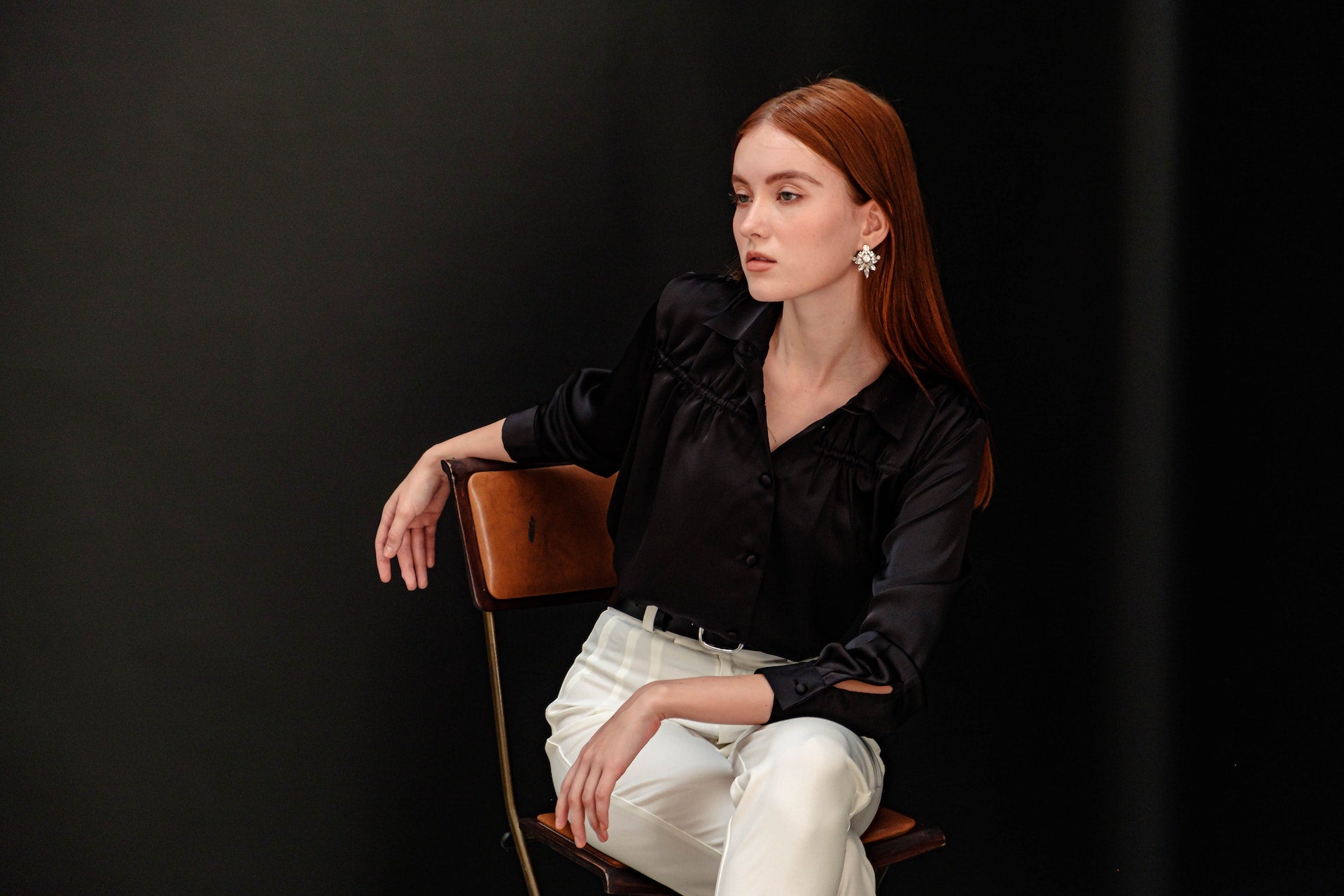 16 Amazing Outfits For A Night Out In Paris
Paris is known as a romantic destination, but you need to remember that it is also the fashion capital of the Western world.

If you want to have the best time on a night out in the city of love, you should wear a very stylish outfit.

We are here to help you! We have prepared a list of 16 items to help you create the perfect outfit for a night out in Paris. Keep reading to discover our tips on what you should, as well as what you shouldn't wear.
Panaprium is proud to be 100% independent, free of any influence, and not sponsored. We carefully handpick products from brands we trust. Thank you so much for buying something through our link, as we may earn a commission that supports us.

A beautiful white dress
Stand out and be classy at the same time with a beautiful white dress.
This is the perfect outfit for a summer night out because it combines elegance and comfort.

Purchase amazing, ethically made dresses from sustainable brands.

Maxi dresses
Versatile and comfortable, maxi dresses look flattering on all body types, and they are elegant and sophisticated, therefore perfect for a city that is synonymous with style.

Discover the best affordable maxi dresses made by eco-friendly brands.


Mini dresses
If you are going out with your boyfriend, or you just want to look extremely attractive, a mini dress can be the perfect choice for you.
Go for a simple dress, that doesn't feature too many colors, and purchase it from a sustainable brand.

All black outfits
Parisians love dark and neutral colors, as well as fabrics that don't feature too many prints. Blend in with an elegant, timeless outfit that shows your impeccable fashion taste.

Black has a slimming effect and it is easy to match with all other colors. This means that you will be able to feature the same black clothing items in many other combinations.
Make sure to purchase sustainable, high-quality clothes, that will last you a very long time.



Romantic fashion style
Because Paris is the city of love, nothing is more appropriate than a feminine, elegant outfit, inspired by the romantic fashion style.
Puff sleeves, lightweight materials, sweetheart necklines - there is a lot to choose from!



Pleated skirts
Plated skirts are trendy and classy, and they can be worn during the day, but also for a night out.

You can wear them with cute blouses or shirts.

Don't forget to buy yours from an ethical brand.



Slip dresses

Slip dresses were originally undergarments and they have transitioned to garments.
In 2023, they are very fashionable, and you can't go wrong with one. Our recommendation for you is to choose a black slip dress that is very elegant and appropriate for many occasions.

Take a look at the 20 best affordable and sustainable slip dresses.

Festive dresses
If you have been invited to a party and you want to dress up, you can wear a festive dress that will not go unnoticed.

Check out our sustainable recommendations.



Gowns
If you are attending a very fancy event, the dress code may require you to wear something very elegant. A gown is perfect for such an occasion! You will look stunning!

Choose a black gown from an ethical brand and be the best dressed! Don't forget to wear heels with this outfit.


Heels
Complete any elegant outfit with a beautiful pair of heels.
Go for a classic and versatile design that you will be able to integrate into future outfits without difficulties. Check out the best vegan, affordable, and sustainable heels.



Flat shoes
If you're planning to explore Paris by foot you will do a lot of walking, and a beautiful pair of flat shoes is the best you can wear!
This way your outfit will be fashionable, and your feet comfortable.



Trousers
If you don't like dresses and skirts, a pair of trousers is also an amazing choice! You can have a beautiful and stylish outfit with trousers and a cute blouse.

Take a look at these sustainable trousers if you need shopping inspiration.



Vegan leather jacket
Vegan leather jackets are amazing alternatives to classic leather jackets.
They add an edgy touch to your entire outfit, and they also protect you from the cold.
Your vegan leather jacket will become your go-to for many occasions, which is why it is very important to choose one in the right size for your body.



Shiny fabrics
Shiny materials may be too much during the day, but a night out is the best time to wear them!
Make sure to choose flattering and comfortable clothes that will increase your confidence. Purchase them from sustainable brands.

Blazers
Blazers don't need an introduction - we all know they are gorgeous and suitable for so many occasions!
Did you know that you can add a blazer to almost any dress you wear on a night out? This is a very easy way to create an outfit that is beautiful and fashionable.

Looking to buy a new blazer? Check out our sustainable recommendations.

Jewelry
An outfit is incomplete without jewelry.

Accessorize yours with high-quality, elegant pieces of jewelry that will make you shine. Simple outfits can be accessorized with both statement and minimalist jewelry, while for outfits that already feature many details - such as embellishments or patterns, we recommend small, simple jewelry.

Many European jewellery brands are now producing amazing, sustainable items. Read our article to find out more.

DON'Ts
Now that you are familiar with our best outfit recommendations for a night out in Paris, we need to talk about the clothes you should avoid.

Denim is very comfortable, but it isn't the most elegant. Although it's not entirely wrong to wear jeans or other denim clothes on a night out in Paris, we recommend you not to. Choose a beautiful pair of trousers instead!

Stay away from flip-flops if you want to be elegant. Ballet flats and high heels are much better options!
Sweatshirts, sweatpants, leggings, hoodies, and anything else that looks too casual should be kept for another occasion.

The colors and patterns that you wear are also important. Parisians prefer monochrome outfits, dark and neutral colors instead of very bright ones, and simple clothes. If you want to blend in, avoid very colorful outfits.
If you like our tips, share this article with your friends!
Was this article helpful to you? Please tell us what you liked or didn't like in the comments below.
About the Author: Miruna Dulcea