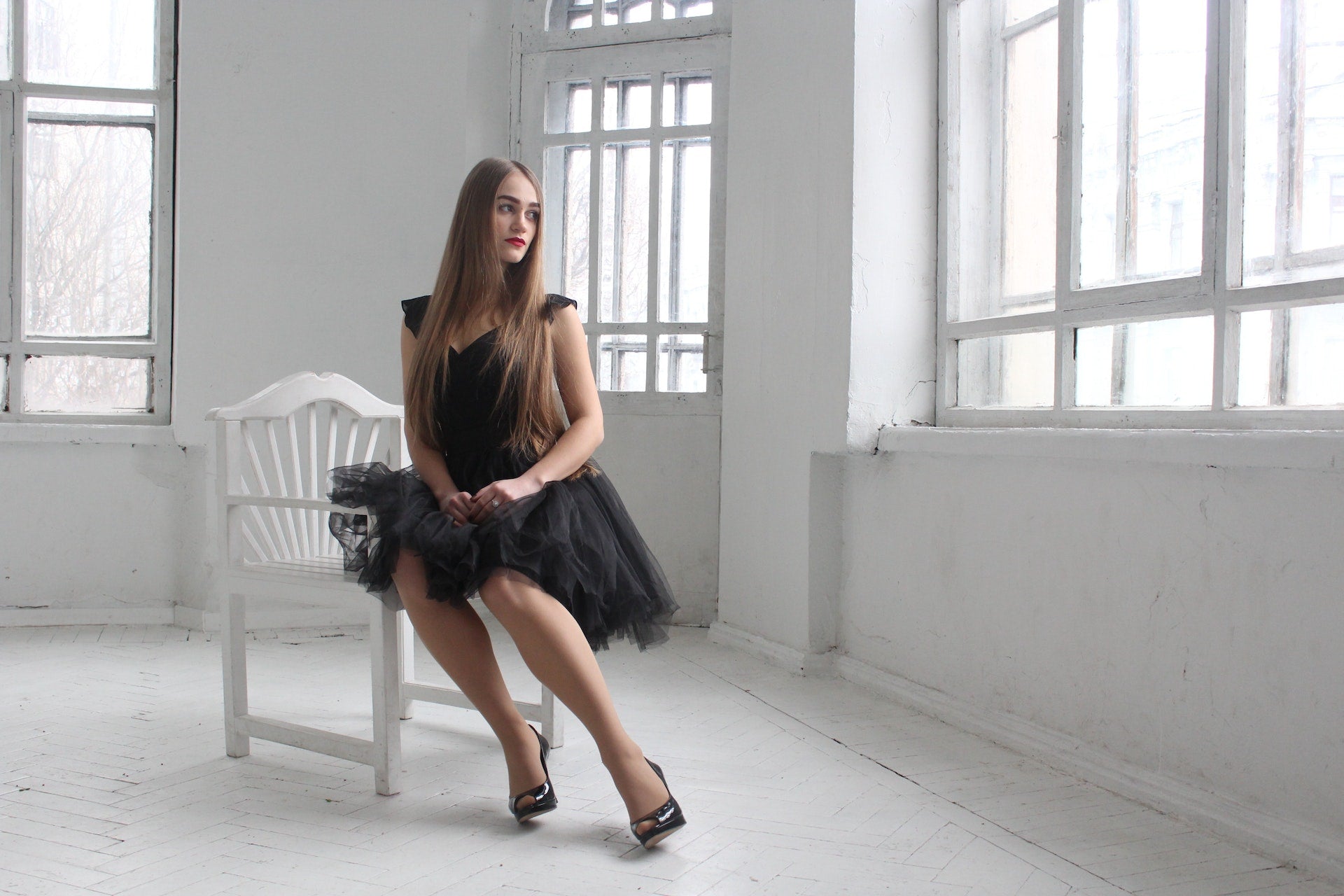 What To Wear On A Night Out In Amsterdam
Amsterdam is a beautiful city with a vibrant nightlife. Choosing an outfit for a night out can be exciting and stressful at the same time.

If you are planning to travel and need help deciding what to pack, we've got you covered!

Keep reading our guide to discover the best tips!
Panaprium is proud to be 100% independent, free of any influence, and not sponsored. We carefully handpick products from brands we trust. Thank you so much for buying something through our link, as we may earn a commission that supports us.

Dark colors
Wearing dark colors in Amsterdam is a great idea, especially if you want to blend in with the locals.
Remember that clothes featuring bright colors and bold prints are difficult to wear, and they go out of fashion extremely fast.
Stick to dark colors and timeless designs that you will be able to enjoy for a very long time.



Denim jackets
Create a casual, stylish outfit with a sustainable denim jacket.
They look fantastic with dresses, trousers, skirts, and cute tops - any of these combinations is a good idea for a relaxed night out.



Wear slip dresses
Slip dresses look effortlessly gorgeous! You can dress them up with some pearls and a pair of heels, or down if you choose to wear sneakers and a denim jacket.
Choose a black slip dress because it is versatile and you will be able to wear it again and again.

If you need more fashion inspiration, learn how to style a black slip dress from our article.




Dress for the occasion
There are plenty of things you can do on a night out in Amsterdam.
Some locations are perfect for casual outfits, while others will require you to wear something more elegant.
No matter where you go, if you want to feel great, it is very important to wear something appropriate.

Let yourself be inspired by these 200 sustainable clothing brands in Europe.



Cardigans
Cardigans are amazing clothing items that you should pack if you are traveling during autumn or winter.
They are amazing for layering and can be worn both during the day and the night.

Create cozy layers that will keep you warm with one of these affordable and sustainable cardigans.



Jeans
If you are planning to explore the city at night, maybe going to a pub for a few drinks, wearing jeans is not only acceptable but encouraged. Your comfortable outfit will be ready in no time!

Discover amazing jeans made by eco-friendly brands.

Trench coats
Trench coats are fashionable and they look fantastic in many combinations. They are lightweight and breathable, and they protect you from rain.

Because sometimes it is rainy in Amsterdam, a trench coat can be of great help.
Take a look at our sustainable recommendations.



Shirt dresses
If you don't know what to wear and you want something that's neither too elegant, nor too relaxed, a shirt dress is a great option to consider.
If it is oversized, step up your style game and add a belt to highlight your waist and make your outfit flattering.

Looking for sustainable dresses? We've got you covered!



Pencil skirts
Showcase your silhouette with a beautiful pencil skirt. Choose to wear it with a shirt or a crop top. Your outfit will be lovely!

Check out these affordable and sustainable pencil skirts.



Party dresses
If you are going clubbing or your friends in Amsterdam invite you to a party, wear a beautiful dress that will make you feel more confident.

Add a pair of heels to complete your stunning outfit.

Luxury fashion labels can now be both sustainable and affordable and here are our 20 recommendations for you.



Heels
Meet the social expectations of upscale locations not only with a beautiful dress but also with a gorgeous pair of heels.
They will compliment your attire, will make you look thinner and taller, and will change your natural, relaxed posture, making you appear more confident.

If you don't like high heels, or you are just not used to them, you can choose block heels or low-heeled shoes. They are more comfortable than a pair of stiletto shoes!
Remember that on a night out you are going to spend many hours in a row in the same shoes, that is why you should also have comfort in mind when making a purchase.

There are plenty of sustainable options to choose from - check out these 30 vegan and cruelty-free shoe companies.



Comfortable shoes
If you're having a casual night out you should wear comfortable shoes that allow you to feel cozy and have a great time.

Let yourself be inspired by the best brands for sustainable sneakers in Europe.

Fancy restaurant outfits
If you are dining in a fancy restaurant, you should check the dress code first.
In general, an elegant, midi or maxi dress is perfect for this occasion.
Make sure to choose a flattering dress, in the right size for your body. Discover amazing dresses made by sustainable brands.



Shirt + jeans
Create a smart casual outfit with a shirt and a pair of jeans. If your goal is
to achieve a trendy appearance that features versatile and comfortable clothes, this combination is gold!

Read our article if you want to find out more about the best affordable and sustainable shirts, tees, and tops.



Sparkling clutches
A fancy outfit is incomplete without a fancy clutch or purse. If you are wearing black or another dark color, you can go for a sparkling clutch in silver or gold.
For your more relaxed activities, we recommend a crossbody bag.

If you think luxury handbags are pricey, think again! Here are the best affordable and vegan luxury handbag brands.

Conclusions
The most important things to have in mind when visiting Amsterdam are the weather and the specific places you are going to visit.
Always pack basic, versatile items that you can wear no matter what- tank tops, a pair of jeans, a shirt, and T-shirts are a few examples of practical clothes.
If you are going to attend parties, cultural events, or fancy dinners, you should also pack some very elegant clothes.
In case of special events, always check the dress code in advance. This way, you can make the best fashion decisions.
If your trip to Amsterdam gives you the opportunity to add some new clothes to your wardrobe, make sure to choose high-quality materials, sustainable brands, and items that you can easily match with your existing clothes, and that you will love to wear many times.
If you like this article, share it with your friends!
Was this article helpful to you? Please tell us what you liked or didn't like in the comments below.
About the Author: Miruna Dulcea