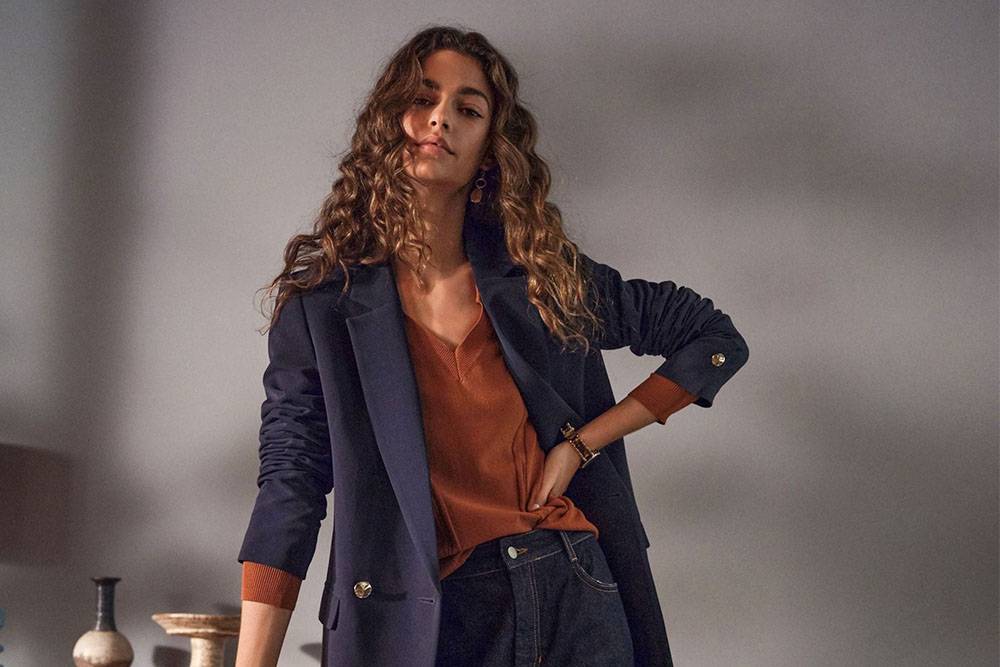 Next is a British fashion retailer founded in 1864 in Leeds, United Kingdom. The multinational clothing-retail company creates fast fashion for women, men, and children.

Next makes clothing, accessories, shoes, beauty, jewelry, and homewares. The British fashion group Next Plc owns Next and many other brands, such as Lipsy, Next Beauty, and more.

Next has customers in many countries, including the United Kingdom, Europe, Asia, and the Middle East. It offers new clothing, shoes, and accessories for the whole family.

Next is a fashion brand and clothing retailer based in Enderby, England, UK. It makes apparel, footwear, and accessories and offers a collection of basics, denim, knitwear, activewear, underwear, loungewear, swimwear, outerwear, bags, and accessories.


Panaprium is proud to be 100% independent, free of any influence, and not sponsored. We carefully handpick products from brands we trust. Thank you so much for buying something through our link, as we may earn a commission that supports us.

Sustainability Rating: 4/10
Rating FAQ

Category: Clothing, accessories, shoes, bags, jewelry

For: Women, men, children

Type: Basics, denim, knitwear, activewear, underwear, loungewear, swimwear, outerwear, nightwear, maternity, flats, sandals, heels, boots, sneakers

Style: Casual

Quality: Low

Price: $

Sizes: petite, XS-4XL, 2-24 (US), 6-28 (UK), 34-56 (EU), 6-28 (AU), plus size

Fabrics: Cotton, linen, hemp, ramie, jute, lyocell, modal, viscose, acetate, polyester, nylon, spandex, polyethylene, polypropylene, acrylic, neoprene, polyurethane, rubber, leather, wool, silk, down

100% Organic: No

100% Vegan: No

Ethical & Fair: No

Recycling: Yes

Producing country: Albania, Bangladesh, Brazil, Cambodia, China, Czech Republic, Egypt, Estonia, Germany, Hong Kong, India, Indonesia, Lithuania, Madagascar, Mauritius, Moldova, Morocco, Myanmar, Pakistan, Poland, Portugal, Romania, Slovakia, Sri Lanka, Taiwan, Thailand, Tunisia, Turkey, United Kingdom, Vietnam

Certifications: GOTS, RCS, GRS, RDS, RWS, FSC, Oeko-Tex, Bluesign, BCI



Sustainability Practices
Next takes wide-ranging measures to make beautifully designed, excellent quality products. It focuses on well-made, functional, safe, and responsibly sourced products that respect the environment and people.

The fashion retailer tackles global issues such as responsible sourcing, human rights, and climate change. It works to reduce the impact of its operations on the environment and natural resources.

Next is committed to reducing its operational carbon footprint and delivering better resource efficiency. It tackles environmental improvement, social empowerment, and greater equality.

Next only uses a small proportion of organic materials such as organic cotton and hemp or recycled materials such as recycled polyester and regenerated nylon.

Most of the fabrics it uses are either natural without relevant certifications, such as cotton or linen, or synthetic petroleum-based fibers such as polyester, nylon, acrylic, and more.

Next also uses a small amount of semi-synthetic fibers or regenerated cellulosic fabrics such as Tencel lyocell, modal, acetate, and viscose.

Tencel is an eco-friendly fiber made with wood pulp from certified sustainable forests. But only a tiny proportion of the materials used by Next are environmentally friendly and sustainable.

Next publishes a list of all its manufacturers on its corporate website, nextplc.co.uk. It works with factories to remediate modern slavery issues and make sure workers are treated fairly with safety, human rights, and well-being.

Next cares about its suppliers with higher transparency and worker empowerment initiatives. But the brand still doesn't pay a living wage across its supply chain.

The 2021 Fashion Transparency Index gave Next a score of 40% based on how much the group discloses about its social and environmental policies, practices, and impacts.

Next manufactures its clothes in China and many other East Asian countries, where human rights and labor law violations still happen every day.

The clothing retailer continues its collaborative work to improve the human rights of workers in its supply chain and ensures good working conditions, decent living wages, health, safety, and more.

Next has a code of conduct that applies to all its suppliers and subcontractors to build relationships with its suppliers through training and support and make positive changes throughout its supply chain.

Next assesses compliance with its Code of Conduct by auditing factories. It works with a team of experts to improve suppliers' capacity and ability to deliver to its ethical requirements.

Next is part of industry initiatives such as ACT, Accord, the British Retail Consortium, ETI, Shift, and more.

Next doesn't use exotic animal skin, hair, fur, or angora. But it uses leather, wool, silk, and down feathers to manufacture many of its clothing pieces.

These animal-derived materials are cruel and unethical. They also harm the environment by producing greenhouse gases and wastes. More sustainable alternatives exist.



Sustainability Goals
Next has committed to reducing its environmental impact across the entire supply chain. It plans to achieve a 50% reduction against absolute scope 1 and 2 carbon reduction targets by 2030.

Next has set a new scope 3 total value chain target to reduce emissions by 40% by 2030 per million sales. It commits to reduce absolute scope 1 and 2 greenhouse gas emissions by 55% by 2030 from a 2017 base year.

NEXT does not support the use of cotton from Uzbekistan, Turkmenistan, or the Xinjiang region of China. It plans to source 100% of its cotton from responsible sources by 2025, such as Better Cotton (BCI), recycled, certified organic, US cotton or Fairtrade certified cotton.

It works with industry initiatives to minimize the effects of harmful chemicals in the manufacturing process of viscose and modal with manufacturers adopting closed-loop production systems by 2025.

Next is committed to delivering 100% of its products from Responsible or Certified Responsible sources by 2025.



Buy Here
Discover Next's sustainable collections at Next.co.uk.
Reviews And Experiences With Next
Have you had (good) experiences with shopping at or the products of Next? Then leave us your rating below.