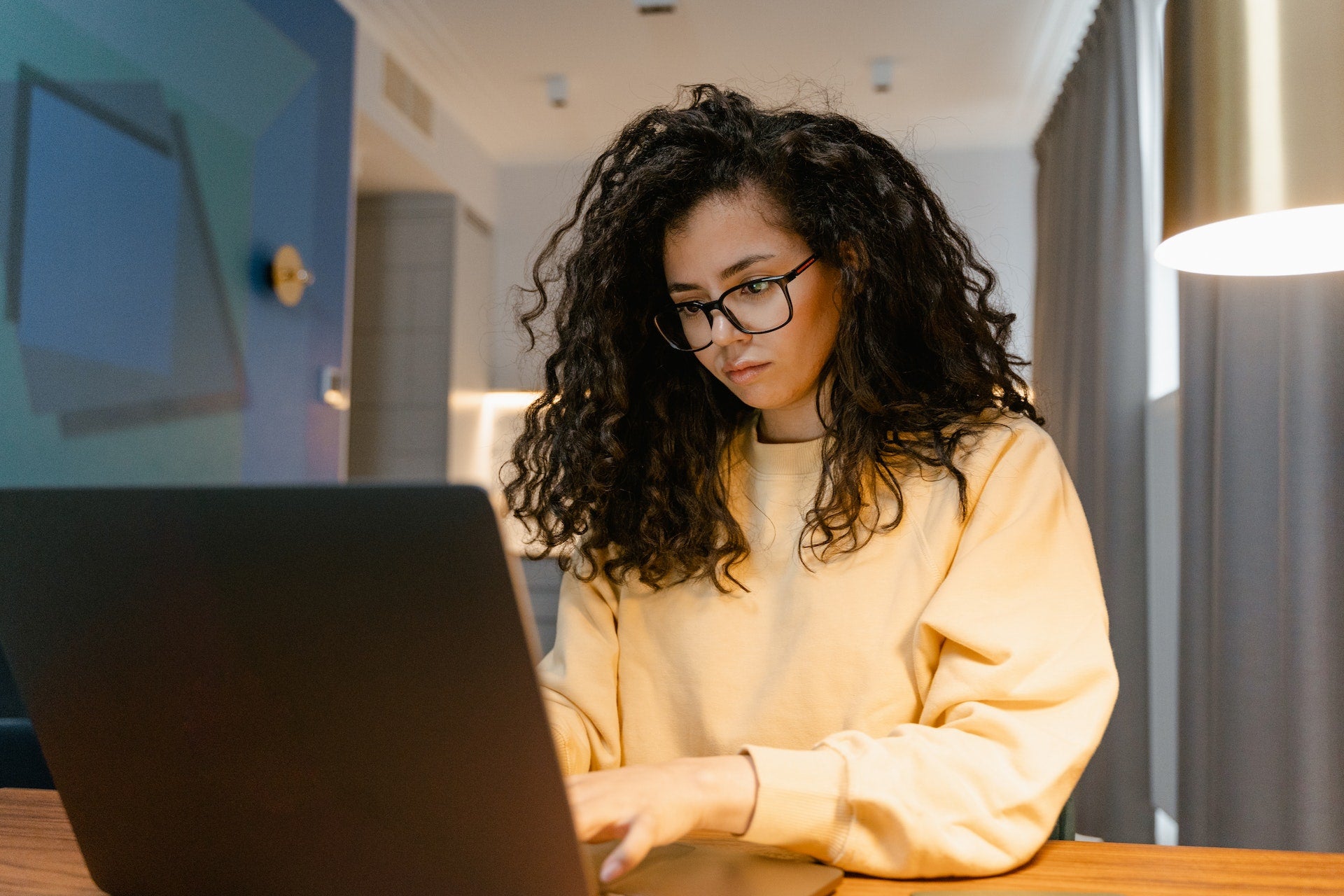 22 Amazing Tips To Amp Your Nerdy Fashion Style Up
If comfort is one of your priorities when it comes to your wardrobe, and you also like to wear clothes that showcase your intellectual interests without being extravagant, then the nerdy fashion style might be the ideal style that allows you to do all that, while feeling awesome.

It doesn't matter if you consider yourself a nerd or not, you can either way benefit from this fashion style that has gained a lot of popularity lately, especially due to beloved TV series.

Discover our highly curated recommendations and amp your nerdy fashion style wardrobe up!
Panaprium is proud to be 100% independent, free of any influence, and not sponsored. We carefully handpick products from brands we trust. Thank you so much for buying something through our link, as we may earn a commission that supports us.

Basic clothes
Everyone, absolutely everyone, needs some basic clothes in their wardrobes!

As a nerdy fashion style enthusiast you will need more of these, and that is because they are the foundation on which you can build an awesome nerdy look.

Check out these sustainable Scandinavian brands that do amazing basics.


Blazers
We all know nerds have a thing for the smart style and that is why having at least one blazer is mandatory.
Even if they seem simple, blazers come in a lot of styles- formal, smart casual, and casual, so you have a lot of options to choose from.

Don't forget that you can now make your wardrobe sustainable, by purchasing from ethical brands.

Jeans
Jeans are versatile and extremely easy to stylish which is why they are key pieces for both men and women who love the nerdy fashion style.

You can choose a pair of comfortable jeans and add a basic T-shirt or blouse and your outfit is ready. You save a lot of time and energy if you have a great pair of jeans, in the right size for your body.

Take a look at our beautiful and sustainable recommendations.



Cute blouses
Choose a cute blouse, with a beautiful print, in a color you love!

They are modern and chic, and they can be matched to any nerdy bottoms you prefer, such as jeans, trousers, or skirts.

Here is our list of the best 15 affordable and sustainable blouses.



Fun T-shirts
What print can there be on a nerdy T-shirt? - Great question! There are unlimited possibilities and here are some examples: an interesting quote, a fun fact, a cartoon character, lines from your favorite TV show, lyrics from your favorite song, a picture of your favorite band, a portrait of a historic personality you admire - such as someone with a significant contribution to science or philosophy, an equation, or a quote from a cult favorite movie.

The best way to find interesting and fun T-shirts is to check the vintage shops and here is a list of our favorite apps for shopping second-hand.


Trousers
Both men and women can replace jeans with trousers.
Check out some amazing sustainable options.



Tennis skirts
Tennis skirts are the most attractive nerdy clothing item for women. To complete your nerdy fashion style outfit add a shirt or a blouse.

Discover our top 15 best affordable and sustainable tennis skirts.



Midi skirts
Midi skirts are an awesome choice for a relaxed, but chic nerdy outfit!

Take a look at our selection of ethically made midi skirts.



White shirts
White shirts are another must for the nerdy fashion style wardrobe!

You can choose a well-fitted or slightly oversized one and wear it with your favorite pair of jeans!

Here is our article about beautiful and sustainable shirts for a dressy look.



Summer dresses
Cute and feminine, summer dresses are fantastic clothing items to wear during hot weather.

You have a lot of sustainable options to choose from!



Cardigans
Enjoy wearing your favorite cardigan with a pair of beautiful trousers and comfortable shoes.

You can choose a monochrome or a printed cardigan, according to your mood.

Buy amazing cardigans that are ethically produced under very high standards.


Jumpers
Jumpers are extremely fashionable and cozy and you can wear them in a lot of ways during autumn and winter days.

Make sure yours comes from a sustainable brand.



Sweater vests
Universally accepted as nerdy, sweater vests are super comfy, keeping you warm while allowing your arms to move without restrictions.
They look great worn over shirts!

Check out our article about the best sustainable sweater vests.


Flannel shirts
Flannel shirts are both nerdy and adorable and you can choose from so many color combinations!

Even better, you can now buy eco-friendly flannel shirts, from one of these amazing brands!


Contrast collars
Be fashionable by creating a contrast between your shirt and your jumper.
Alternatively, you can buy a jumper that has a collar already attached.

Check out the best sustainable European brands in 2023 and purchase from one of them.




Leggings
Leggings are a synonym for comfort and they have been integrated into the nerdy style during the last few years.
You should usually wear them during your free time, for a study session or a walk in the park.

Discover gorgeous sustainable leggings in our article.



Tights
Love skirts? You can wear them all year round, including in the colder seasons if you protect your legs with tights.

Both monochrome and pattern tights are nerdy fashion style approved, so choose what feels best to you!

We've got you covered with some beautiful and sustainable hosiery options!



Cute socks
Wear cute socks and let them be seen!

Check out these cool, sustainable socks that you can now purchase!

Comfortable shoes
As we've told you at the beginning of this article, nerdy fashion style is all about comfort - and so should be your footwear choices!

There are a lot of brands that produce shoes with great care for the environment, the animals, and the people, and we encourage you to buy from them!


Backpacks
Nerds use backpacks to carry their books, so whether you use them the same way, or you just aim to put together a nerdy outfit, a backpack is what you need!

Here is our article about sustainable backpacks.



Belts
Apart from their practical role, belts can also add a final touch to your nerdy look!

Both women and men can now find sustainable belts!



Hair accessories
Hair accessories are more than just a necessity for women with medium to long hair.
They are a fashion statement and represent the perfect accessories for the nerdy outfit!

Here are our 12 best affordable and sustainable recommendations.



Summing up
The nerdy fashion style is both practical and trendy and it is not at all complicated!

Chose clothing items that are both comfortable and stylish, and let yourself be inspired by sustainable fashion.

If you liked our tips, share them with your friends!
Was this article helpful to you? Please tell us what you liked or didn't like in the comments below.
About the Author: Miruna Dulcea