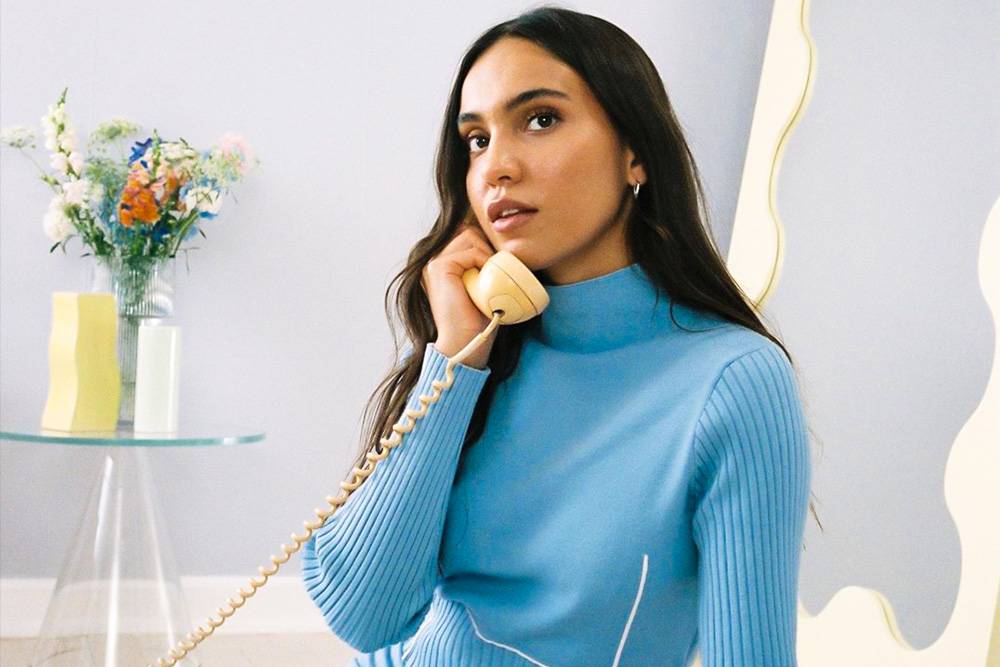 NA-KD Fashion is a next-generation fashion marketplace. It's a mobile-based online shopping sanctuary for fashion addicts all over the world. It also offers a sustainable collection of womenswear with more than 500 products.

NA-KD has managed to capture Europe's fashion market using digital solutions. It was founded in Sweden in 2015 by Jarno Vanhatapio. It offers a wide range of affordable and trendy products.

NA-KD Fashion started by selling different brands with various price points. It now designs and manufactures a range of clothing, footwear, and accessories under its brand.

The NA-KD brand is one of the fastest-growing on social media with over 3 million Instagram fans. The majority of sales come from its online store and through its brands.

The Swedish start-up regularly partners with social media influencers to launch new collections such as Andrea Hedenstedt, Anika Teller, Astrid Olsen, Camille Botten, Dilara Avci, Pamela Reif, Kristin Sundberg, and more.
Panaprium is proud to be 100% independent, free of any influence, and not sponsored. We carefully handpick products from brands we trust. Thank you so much for buying something through our link, as we may earn a commission that supports us.

Sustainability Rating: 5/10
Rating FAQ

Category: Clothing, shoes, bags, accessories

For: Women

Type: Basics, denim, dresses, sweaters, underwear, swimwear, loungewear

Style: Casual, chic, classic

Quality: Medium

Price: $

Sizes: 2XS-2XL, 2-14 (US), 4-16 (UK), 32-46 (EU), 6-18 (AU)

Fabrics: Cotton, linen, hemp, lyocell, modal, viscose, polyester, nylon, acrylic, spandex, polyurethane, rubber, leather, wool, silk

100% Organic: No

100% Vegan: No

Ethical & Fair: Yes

Recycling: Yes

Producing country: Turkey, Portugal, China, Italy, Morocco, Pakistan, Bangladesh, India, Vietnam, Taiwan

Certifications: FSC, BSCI

Sustainability Practices



"We know that the fashion industry has a negative impact on the environment. That's no secret. And as a startup, we know that we have the chance and the potential to do more. That's why we are committed to making things better. To be better."


NA-KD Fashion is committed to making changes needed for sustainability and circularity. It wants to take care of the planet and have a legacy it can be proud of.

NA-KD Fashion uses shipping methods that are carbon-neutral since November 2019. It works with Tricorona Climate Partner to offset its carbon footprint and climate-related emissions.

The Swedish brand uses a small proportion of organic materials such as organic cotton, linen, and hemp. It uses some man-made regenerated cellulosic fibers such as Tencel lyocell, modal, and viscose.

Some of its clothes are made of recycled polyester and recycled cotton. NA-KD Fashion also uses a lot of synthetic petroleum-based fabrics such as polyester, nylon, acrylic, and spandex made from crude oil.

The fashion label strives to be a force for good for people working in the fashion industry. It has a strict Code of Conduct for its suppliers and works according to international standards certified and audited by third-party organizations such as BSCI.

NA-KD Fashion is also a member of the Sustainable Apparel Coalition (SAC), a nonprofit industry association created in 2009 that aims to reduce the environmental and social footprint of the apparel and footwear industries at scale.

NA-KD Fashion doesn't use any exotic animal skin, hair, fur, angora, or down feathers but it uses leather, wool, and silk to make some of its clothes.

Wool production has a disastrous impact on the environment. The farming and processing of wool produce greenhouse gases and wastes. Wool isn't an ethical or sustainable fiber.

It's the fifth most harmful material used in textile products for the environment, worse than synthetic fibers such as polyester, acrylic, viscose rayon, elastane, and nylon.

Silk production is also exploitative and cruel. It takes more than 5,000 silkworms to produce just one kilogram of silk. The farming, killing, and harvesting of thousands of silkworm cocoons are resource-heavy, labor-intensive, and costly processes that involve a high amount of chemicals.

The leather industry kills billions of animals every year. It's also highly polluting and creates massive amounts of pollution, waste, and greenhouse gases. Leather production is cruel and unnecessary. Plenty of ethical and sustainable alternatives are available today.

Sustainability Goals
NA-KD Fashion doesn't show any measurement of its water usage, pollution, greenhouse gas emissions, and waste across its supply chain. It doesn't have any clear sustainability goal, science-based target, or timeline to improve in the future either.

Buy Here
Discover NA-KD Fashion sustainable collections at na-kd.com.
Reviews And Experiences With NA-KD Fashion
Have you had (good) experiences with shopping at or the products of NA-KD Fashion? Then leave us your rating below.