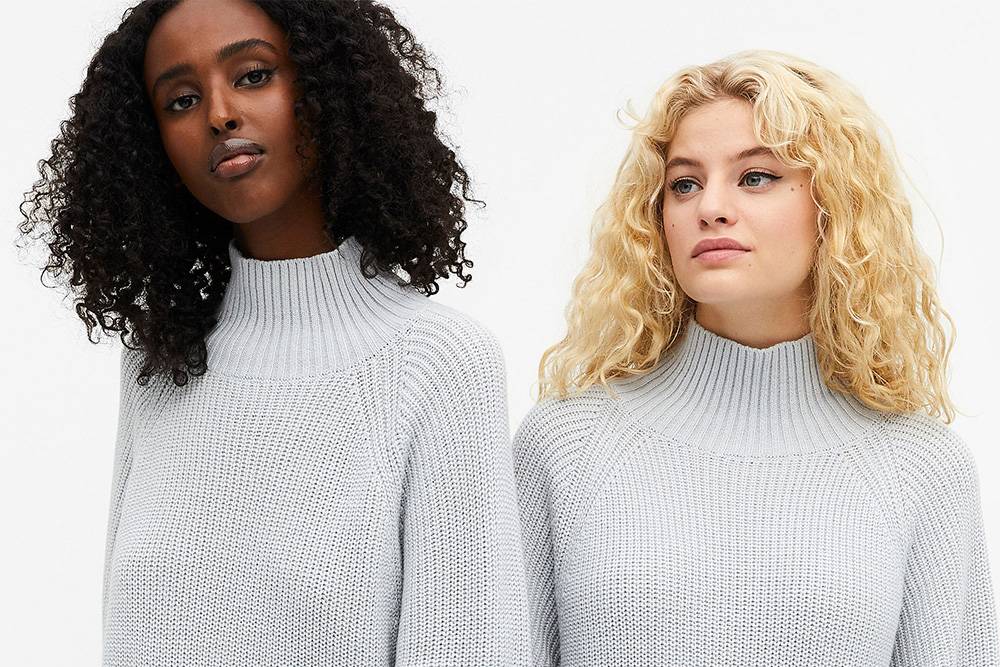 Monki is a Swedish apparel brand created in 2006 and headquartered in the Swedish city of Gothenburg. It's a storytelling brand that offers great fashion at competitive prices, aiming to be kind to the world and the people in it.

The retail giant Hennes & Mauritz (H&M) owns Monki since 2008, along with Weekday, Cheap Monday, COS, & Other Stories, and ARKET. The clothing-retail company is known for its fast-fashion clothing for women, men, and children.

Monki specializes in Scandinavian cool with creative street style and is all about being brave, friendly, and fun while empowering young women to stand up for themselves and others.

Monki creates fashion basics, dresses, denim jeans, knitwear, swimwear, outerwear, footwear, bags, and accessories. It designs every piece to make a positive impact, selling sustainable essentials for the modern wardrobe.
Panaprium is proud to be 100% independent, free of any influence, and not sponsored. We carefully handpick products from brands we trust. Thank you so much for buying something through our link, as we may earn a commission that supports us.

Sustainability Rating: 5/10
Rating FAQ

Category: Clothing, accessories, shoes, bags, jewelry

For: Women, men, children

Type: Basics, denim, dresses, knitwear, loungewear, outerwear, swimwear, underwear, sleepwear

Style: Casual, formal, chic, rock, classic

Quality: Low

Price: $

Sizes: 2XS-XL, 0-18 (US), 4-20 (UK), 32-48 (EU), 4-20 (AU)

Fabrics: Cotton, linen, hemp, lyocell, modal, viscose, acetate, cupro, polyester, nylon, spandex, acrylic, polyethylene, polypropylene, polyurethane, rubber, leather, silk, wool, down

100% Organic: No

100% Vegan: No

Ethical & Fair: No

Recycling: Yes

Producing country: Turkey, India, Bangladesh, China, Myanmar, Cambodia, Indonesia

Certifications: GRS, RCS, GOTS, OCS, BCI, FSC, RDS, RWS, PETA

Sustainability Practices
"At Monki, we not only want to be recognized for our on-trend collections and sisterhood values but also our brave sustainability efforts and conscious initiatives. We're dedicated to using better materials in all products, part of the bigger goal, to only use recycled or other sustainably sourced materials."


Monki creates new pieces with a focus on sustainable fabrics and material innovation. All stores offer garment and textile recycling. It aims to become climate positive throughout the entire value chain.

The H&M group wants to take the lead and recycle unwanted clothes on a global scale. It operates a Garment Collecting program since 2013 with its business partner I:CO. It also launched a rental service at one of its Stockholm stores.

Monki uses a fair amount of sustainable materials such as organic or recycled fabrics, including organic cotton, linen, hemp, recycled polyester, and regenerated nylon.

It also creates some of its garments with semi-synthetic fibers or regenerated cellulosic fabrics such as lyocell, modal, acetate, cupro, and viscose.

But not all materials used by Monki are environmentally friendly and sustainable. The brand considers a garment sustainable when it contains at least 50% sustainable fibers.

Monki still makes plenty of its clothes using highly polluting fabrics and synthetic petroleum-based fibers such as polyester, nylon, spandex, acrylic, polyethylene, polypropylene, and polyurethane.

As part of the H&M Group, Monki uses the same supply chain as its parent company. H&M publishes a list of its manufacturing and processing facilities and makes it available publicly on its corporate website.

The 2020 Fashion Transparency Index gave H&M a score of 73% based on how much the group discloses about its social and environmental policies, practices, and impacts.

Like H&M, Monki manufactures its clothes in Turkey and many other East Asian countries where human rights and labor law violations still happen every day.

The brand doesn't show any labor certification standard that would ensure socially responsible working conditions, decent living wages, health, safety, and other crucial rights for workers in its supply chain.

Monki doesn't use any exotic animal skin, or hair, fur, angora. But it has used leather, wool, silk, and down feathers to manufacture some of its clothing in the past. The brand still has many animal-derived products in circulation.

These animal-based materials are cruel and unethical. They also harm the environment by producing greenhouse gases and wastes. More sustainable alternatives exist.

Sustainability Goals
Monki is working on innovative ways to bring a higher and higher proportion of recycled fibers into its compositions.

Monki aims to source 100% sustainable cotton by 2020. Its central goal is to reach 100% recycled, or more sustainably sourced materials by 2030, if not sooner.

The clothing retailer is committed to making two tiers of its supply chain climate neutral by 2030. By 2040, Monki strives to have a 100% climate positive value chain by increasing energy efficiency and using renewable energy in its facilities.

The H&M Group is aware that it's responsible for all of its 177,000 employees as well as the 1.6 million textile workers employed by its suppliers. It has a clear strategy to improve living wages and working conditions in the future.

Buy Here
Discover Monki sustainable apparel collections at Monki.com.


Reviews And Experiences With Monki
Have you had (good) experiences with shopping at or the products of Monki? Then leave us your rating below.