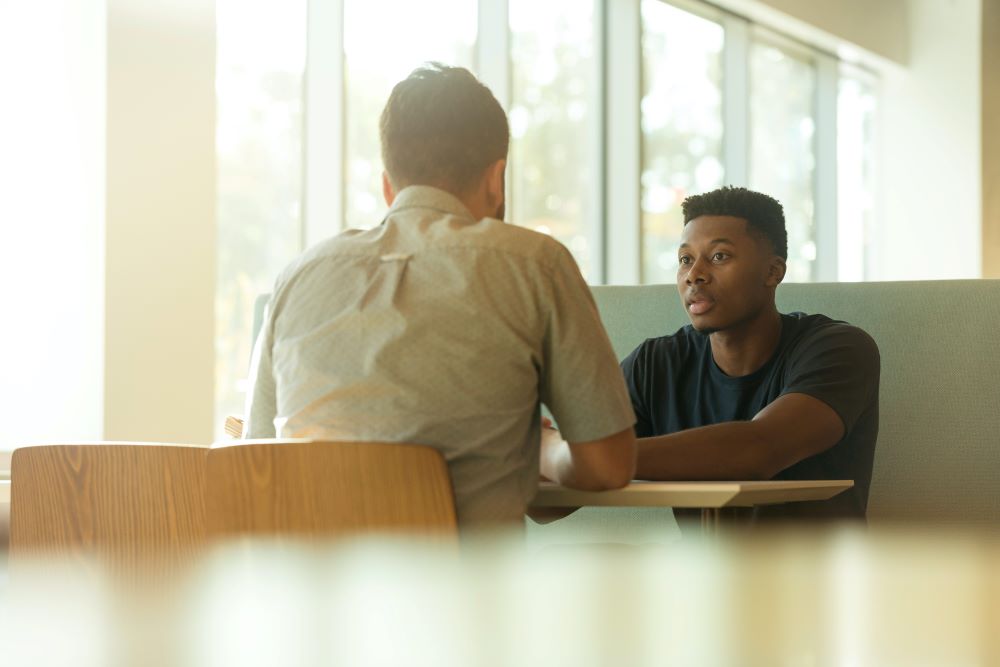 15+ Interview Outfits That Will Get You the Job at McDonald's
With over 38,000 locations worldwide, it is highly likely you or someone you know has once interviewed for and worked at McDonald's. Whether you are going for a part-time starter position or a full-time managerial position, McDonald's is a great place to learn valuable skills and meet amazing people.
McDonald's has a casual environment, making it difficult to know what exactly to wear for an interview there. When you are there, you are probably more focused on the menu than on the employees and their outfits. 
Just like with any job interview, you want to make a great first impression and what you wear is part of this. For a McDonald's interview, smart business attire is recommended, similar to what the current employees wear.  
Panaprium is proud to be 100% independent, free of any influence, and not sponsored. We carefully handpick products from brands we trust. Thank you so much for buying something through our link, as we may earn a commission that supports us.
Khakis 
Khakis are a comfortable, yet professional option for both men and women. They are slightly more casual than dress pants or chinos, but work great for a more casual place like McDonald's. 
Choose a pair of khakis in a neutral color like black, brown, or navy so your outfit isn't too loud and so you can easily pair your bottoms with a variety of tops.
Knee Length Skirt 
For women, a skirt is also an option for your bottom half. Make sure your skirt goes to at least your knees and isn't too tight where you can't sit comfortably. 
For an interview at McDonald's, a professional pencil skirt works, as well as almost any other skirt that is a neutral shade without any wild patterns or print.
Save these grey skirt outfit ideas for your interview.
Chic Blouse 
A blouse is an easy, professional top for women that can be paired with almost anything. There is a huge variety of styles, cuts, and fits for blouses so you are sure to find one you feel comfortable and confident in. 
Polo Shirt
A polo shirt is formal enough for a McDonald's interview. McDonald's employees wear polo shirts as part of their uniform, so you will fit right in. Tuck your shirt into your pants for a clean look that will show your attention to detail.
Find more collared shirts here.
Dress Shirt 
A dress shirt is also a slightly more formal option. It can be worn on its own if you are interviewing for an entry-level job. It can also be paired with a tie and sports jacket if you are applying for a higher, managerial position and wish to look more elevated.
Try out these button-up shirts.
Avoid Looking Too Casual
Although McDonald's is a casual place, you want to avoid looking too casual for your interview. Don't show up in ripped jeans, shorts, graphic t-shirts, or flip-flops. You will come off as not caring about the job nor respecting the interviewer's time, potentially hurting your chances of getting the job.
Save these casual looks for another day.
Formal Shoes 
Dress shoes are a staple for any interview. They look great and will go well with the rest of your look. There are also a variety of styles of dress shoes so you can find one you will want to wear again and feel comfortable in.
Casual Shoes
For a McDonald's interview, dress shoes are not the only pair of shoes that will work. A clean, nice pair of more casual shoes like loafers, flats, or boots also work. Try to stay away from sneakers if possible, but if you don't have any other choices, try to wear a darker pair of sneakers that won't stand out.
Check out these vegan shoe brands.
Casual or Business Dress
A dress is another option for women for your interview. You can wear a professional dress style like a wrap dress, or any other dress as long as it is modest and without any bold, distracting patterns or colors.  
Avoid Hats
Even if you regularly wear a hat, wearing a hat indoors and to an interview is generally seen as impolite. Your face will also be partially obscured from the interviewer and may pose as a distraction. Take your hat off before you go to your interviewer to put your best self forward.
Save these hats for after your interview.
Little To No Jewelry 
Large, bold jewelry can cause glare and be distracting to your interviewer. Jewelry is also not allowed in the kitchen. By showing up with no or minimal jewelry, you will show you are ready for the job and will be a great fit.
Discover these jewelry brands.
No Bold Nails 
As with any interview, you don't want to take away from your answers. Long false nails or bright, wild nail polish can be distracting. Depending on the position you are interviewing for, certain nails may not be allowed.  
Having short, clean nails with no polish or neutral polish will show your interviewer you are aware and prepared to follow the requirements for the job.
Learn what to wear to your next pedicure appointment here.
Nice Jacket 
If the weather deems it necessary, consider wearing a nicer jacket to your interview. Not only will it complement the rest of your outfit, but it will help make a good first impression. If you do not own a dressier jacket, make sure yours is clean without holes or stains.
Neat, Tidy Hair
Whether your hair is short or long, having neat, tidy hair will not only make you look more professional, it will also let your interviewer see your face. Having your hair up or slicked back is good practice for when you enter the kitchen whether on a tour at the interview or when you get the job.
Keep your hair back with these stylish hair accessories.
Dark Jeans 
If you do not own a pair of khakis or dress pants, dark jeans can work. Your jeans should be a dark blue or black color and free of holes or stains. Make sure they are not too tight or too loose where they are falling on you.
Pair your jeans with a nice belt and a more formal shirt like a polo to dress them up and you are sure to impress.
Was this article helpful to you? Please tell us what you liked or didn't like in the comments below.
About the Author: Shelby Bonner