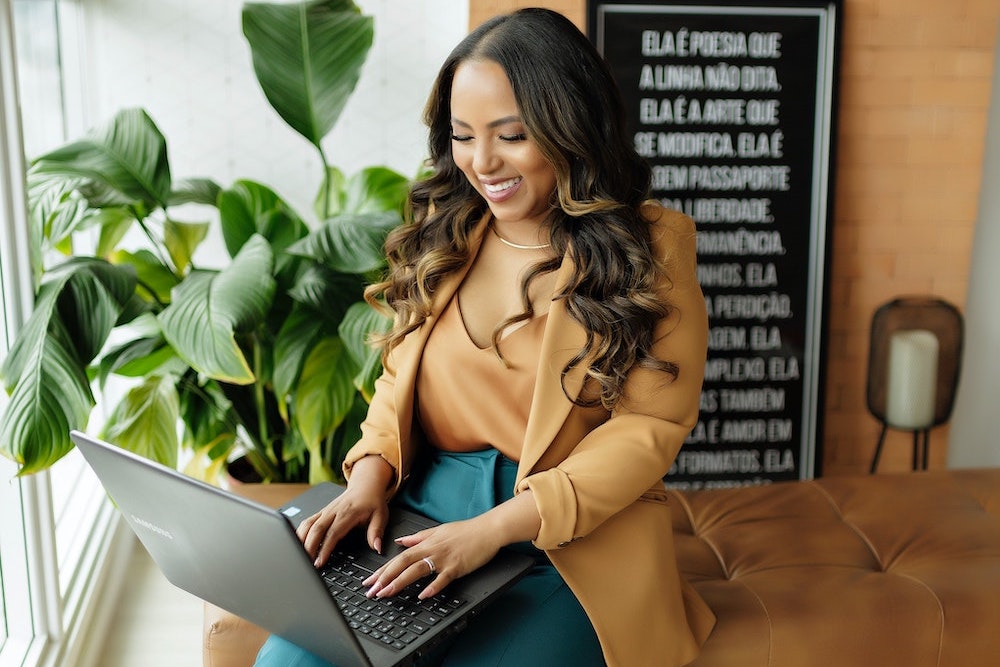 The Ultimate Guide to MBA Student Dress Codes
A Master of Business Administration, or MBA, degree is quite an achievement. This postgraduate degree is a huge foundational step for a successful career in business. 
If you're a new MBA student just entering your first year, you may have some questions about how to dress. Do you have to wear a suit to class every day? Are sneakers okay?
Many of these answers depend on your school. Each MBA program has its own specific dress code that students must always abide by. Generally, these dress codes require business casual or professional clothing. 
If you're looking for MBA outfit ideas that fit dress code requirements while making you look great, look no further. We've got all of your MBA dress code questions covered in this comprehensive guide. 
Panaprium is proud to be 100% independent, free of any influence, and not sponsored. We carefully handpick products from brands we trust. Thank you so much for buying something through our link, as we may earn a commission that supports us.
Business Casual
Business casual is the most common MBA dress code. This style of dress is relaxed but professional. 
For the best business casual outfits, think professional blouses, slacks, and dresses. If you can wear it to an office, you can wear it to your graduate classes.
If you want even more outfit ideas, check out this comprehensive guide to business casual fashion. 
Business Professional
MBA programs require business professional attire for more formal occasions. Some MBA dress codes require this elevated style for networking meet-ups, interviews, and other important events. 
This dress code style is a step up from business casual and includes outfits like full matching suits, skirt suits, and dark or gray knee-length dresses. 
The best part about this dress code style is that business professional clothing looks great on everyone. Check out these easy tips to dress professionally for your body type. 
Casual Fridays
Some MBA programs include casual Fridays in their dress code. Casual Fridays relax the usual dress code and allow you to wear more informal clothing.
Jeans and sneakers are typical casual Friday fare. Keep in mind that although casual Friday is more relaxed, your outfit should still look put-together and professional. 
Read our men's guide to dressing well for more tips. 
Conservative Styles
MBA dress codes are in place to prepare students for their future careers. So, MBA dress codes enforce conservative business and office wear styles. 
Always wear clothing that covers your legs, shoulders, and most of your chest. Even if that's not in line with your everyday sense of fashion, conservative styles help create a polished appearance that leads to excellent first impressions. 
There are fun ways to dress conservatively while still expressing your personal style, from uniquely embroidered blouses to designer flats. 
Neutral Colors
In the business world, first impressions are everything. Unfortunately, wearing something eye-catching and bright might distract some people from your true skills and talents. That's why it's best to make neutral colors the basis of most MBA outfits. 
"Neutral" doesn't necessarily mean "drab." You can still build a chic, classic wardrobe with the softer colors that MBA dress codes prefer. Go with colors like rich camel, heather gray, and deep navy blue to add an air of high fashion to your outfit. 
A Blazer and Tailored Slacks
A blazer with tailored slacks makes the most traditional MBA outfit. It's versatile, easy to wear, and will undoubtedly align with any MBA dress code. 
You can wear a matching blazer and slacks for a relaxed suit vibe or mix and match a range of neutral colors to create an interesting color-blocking effect. Blazers and slacks look best with a collared button-up or a conservative blouse. 
Explore these sustainable hemp blazers for a unique wardrobe staple. 
A Midi Dress and Suit Jacket
If pantsuits aren't your thing, you can still look professional with a midi dress and blazer. This look works well for both business casual and business professional dress codes. 
Coordinate your look by wearing a matching blazer and dress, or add an artistic feel with a print dress and neutral-colored blazer. Wear a flowy wrap dress or shirtdress under your blazer to add more movement to your outfit. 
A Button-Up Cardigan
If you're looking for a way to switch up your usual MBA look, try wearing your favorite cardigan buttoned all the way up. Instead of wearing your cardigan over a blouse, this approach adds a unique twist to a standard office outfit. 
A button-up cardigan is easy to wear with slacks or a skirt. Be sure to wear a camisole under your cardigan in case of an unwanted wardrobe malfunction. For added flair, wear a cardigan that has unique and fun buttons. 
Shop some of our favorite brands that make organic cotton cardigans. 
A Classic Wrap Dress
A wrap dress is a classic piece of womenswear that works well with an MBA dress code. The timeless silhouette is professional and feminine, allowing for more freedom of expression in the world of business casual. 
Choose a wrap dress with a hemline that hits at the knees or below. Plenty of wrap dresses come in jewel tone, pastel, and neutral colors, making you look elegant and commanding. 
You can also wear a camisole and semi-sheer tights underneath for more coverage if desired.  
White Button-Up Shirts
When building your MBA wardrobe, you can't go wrong with a white button-up shirt. It's a classic wardrobe staple that is universally professional and chic. 
Choose white dress shirts made with high-quality, thick fabric. This ensures you are professional and put together at all times. Wear your white button-up tucked into a pencil skirt, or French tucked into high-waisted slacks for a chic, elegant look. 
Explore our selection of button-up dress shirts for the best options. 
Knee-Length Skirts
Knee-length skirts create a conservative silhouette without making an outfit look too stuffy or old-fashioned. Best of all, they're breezy, comfortable, and easy to wear. 
Pair a full skirt with a tucked-in blouse or a high-quality white t-shirt, or throw on a blazer for a more formal look. A high-waisted knee-length skirt is best because it provides full coverage while remaining flexible and versatile. 
Don't miss our list of the best affordable midi skirts for more inspiration. 
A Well-Tailored Sweater
A well-tailored sweater is a simple way to look professional while staying cozy. A sweater is a wonderful alternative if you're tired of wearing the same cardigans or blazers over and over again. 
Everything from a v-neck pullover to a super-soft crewneck sweater will meet most MBA dress code requirements. A sweater tucked into a skirt or worn with belted slacks will always look amazing. Go for neutral or muted colors, high-quality construction, and conservative necklines.
Shop the best vegan sweater brands that make ethical, high-quality products. 
Classy Coats
Every MBA student wardrobe needs a good coat for chilly weather. A well-tailored, high-quality coat perfectly compliments any professional or business casual outfit. 
You can easily find the perfect one to match your style, from peacoats to long camel coats. Go with a versatile coat in a neutral color for a chic look that will always stay in style. 
Here is our selection of the best affordable and sustainable coats. 
Incorporate Patterns and Colors 
Although MBA dress codes emphasize neutral colors and conservative silhouettes, there's still an opportunity to incorporate patterns and colors into every outfit. 
Wearing a dress with a subtle or office-appropriate pattern is an excellent way to spice up a standard business casual outfit. You can also wear a neutral skirt, slacks, or blazer with a bright, fun blouse. 
Cardigans in fun patterns and colors are another way you can incorporate character into your MBA wardrobe while remaining polished and professional. Just remember to avoid designs with words, cartoons, and potentially offensive imagery. 
A Dress and Tights
Wearing tights with your favorite dress is a great way to spruce up your MBA wardrobe. 
Tights add a professional element to any dress style, from a classic wrap to a full-skirt shirtdress. Black, semi-sheer stockings match with pretty much anything, but don't be afraid to try out different neutral colors for some creative pizzazz. 
Shop our selection of the best eco-friendly tights that are built to last.
A Bow-Tie Blouse and Pencil Skirt
A bow-tie blouse and pencil skirt are excellent for formal MBA events. From networking mixers to business conferences, this look exudes professionalism and confidence. 
Long-sleeve bow-tie blouses add a touch of femininity and whimsy to any professional business outfit. Pair your blouse with a high-waisted pencil skirt that cinches perfectly at your waist. Finish off your look with a thin belt and heels, and you're ready to take on anything your MBA program may throw your way. 
Look through our favorite sustainable pencil skirts for shopping inspiration. 
Bold Print Dresses
A print dress is a great way to infuse color and uniqueness into your MBA wardrobe. You can get creative with your look as long as the dress has a conservative neck and hemline. 
Wear a burgundy collared wrap dress with black flats or a chic shift dress with a subtle floral pattern. Dark, rich colors and office-appropriate patterns are best. 
There are plenty of fair trade dresses that work perfectly for an MBA wardrobe. 
A T-Shirt and Blazer
A t-shirt worn with a blazer is an excellent way to combine professional and casual style elements into your MBA wardrobe. 
Go with solid-colored, neutral tees that act as a blank canvas for your business casual outfit. Avoid graphic tees, as these are not considered professional in an office setting. The best colors are white, black, and rich jewel tones like burgundy. 
Coordinate a high-quality cotton tee with a sleek matching blazer for the ultimate version of this outfit.  
Professional Blouses
MBA dress codes aren't all button-ups and blazers. A beautiful blouse is also perfectly acceptable to wear during your MBA program. 
You can wear everything from floral boho-inspired tops to brightly-colored cap sleeves. Blouses look great with blazers, trousers, skirts, and more. 
It's a general rule to avoid spaghetti straps and low-cut blouses. Other than that, the world is your oyster when shopping for business casual blouses. 
Sustainably-made blouses are the best choice for your MBA wardrobe because they are high-quality, timeless, and less harmful to the environment. 
Dark Denim Jeans
A casual Friday dress code is still more dressed-up than your average weekend outfit. If you choose to wear jeans on a casual Friday, make sure they're dark-wash denim. 
Dark-wash jeans are more professional and chic than regular or light-wash denim. Black denim jeans are also an excellent option for casual Fridays. Pair it with a button-up shirt or a nice blouse, and you're set for class. 
Explore the 20 best affordable black denim jeans that we love. 
A Collared Button-Up and Dress Pants
A collared button-up and well-fitting dress pants make the best MBA outfit combination. This look is easy, affordable, and polished. 
Collared button-ups come in a ton of different colors and patterns, giving you the freedom to express yourself while remaining professional. Any button-up shirt is easy to mix and match with your favorite dress pants. 
Don't miss our selection of the best American-made work pants and Italian button-up shirts. 
A Polo Shirt and Khakis
A polo shirt and khakis strike the perfect balance of professional and casual. It's a great outfit to wear to class, regardless of the season. 
Wear a neutral or dark-colored polo with tan or beige khakis for a comfortable, versatile look. Make sure your polo is long enough to tuck in and fits well. Finish off your outfit with a brown or black belt. 
Check out our selection of the best American-made, affordable khakis. 
A Business Suit
Some occasions in your MBA program will call for professional business outfits. That's where a clean, sleek business suit comes into play. 
Business suits work well for men and women in professional settings such as interviews and important conferences. Invest in a well-tailored suit made with high-quality, sustainable materials. You want to dress to impress, after all!
A professional business suit doesn't have to break the bank. Explore our favorite affordable and sustainable suits for men and women.  
Professional Shoes
Wear shoes that look professional but feel comfortable. Loafers, dress shoes, and flats are all great options. 
The key to choosing the best shoes for an MBA dress code is to focus on high-quality materials and professional construction. Closed-toe, vegan leather loafers look great with dress pants, and classy flats match just about any business casual outfit. 
High heels are not required for an MBA dress code, but you can absolutely wear them if they make you feel great. Avoid sandals, sneakers, and flip-flops, as those styles are too casual. 
Check out our favorite dress shoes for men and ballet flats for women. 
Was this article helpful to you? Please tell us what you liked or didn't like in the comments below.
About the Author: Liz Flynn