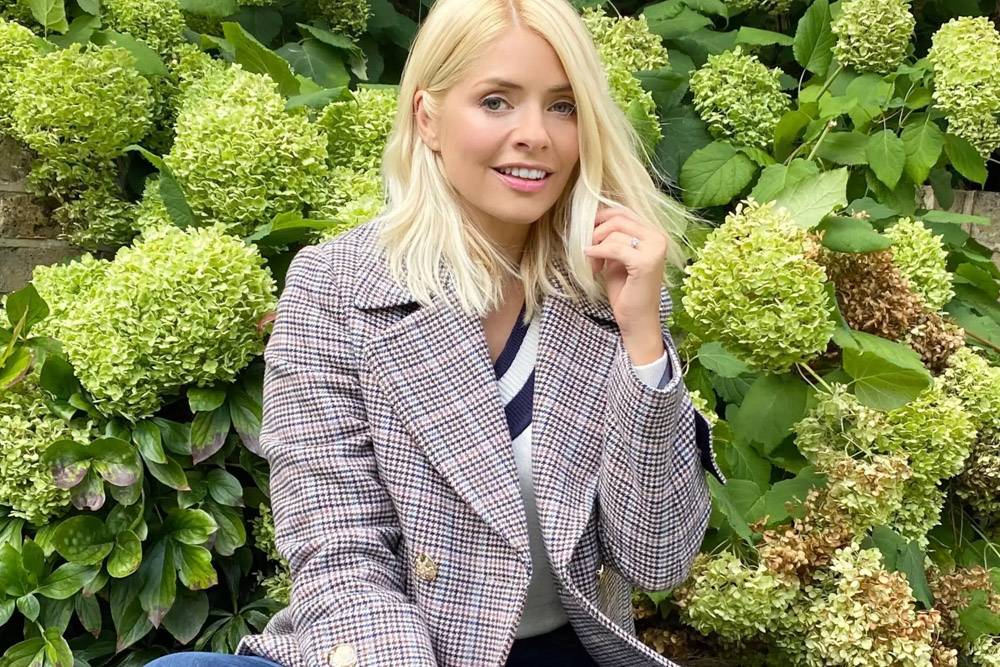 Marks & Spencer is a major British fashion retailer and manufacturer of clothing, footwear, accessories, jewelry, food products, homeware, and furniture. The company is headquartered in London, England.

English businessmen Michael Marks and Thomas Spencer founded Marks & Spencer in 1884. Today, the company operates over 1,519 stores worldwide, including more than 950 across the U.K, and 44 websites.

Marks & Spencer offers a wide range of apparel, bags, shoes, and accessories for women, men, and kids in the largest fashion markets of Asia, Europe, and America.

It releases quality, trendy fashion products under its brand and owns other brands such as Per Una, Autograph, Limited, Rosie, and Blue Harbour.

Marks & Spencer also stocks a large variety of kitchenware, bedding, beauty products, wine, flowers, and gifts.

The company is building a sustainable future by enabling its customers to have a positive impact on wellbeing, communities, and the planet. It plans to become sustainable, profitable, and grow to deliver long-term value.

Marks & Spencer is currently setting new performance metrics to drive behavioral change and ensure more sustainable operations. It works hard to build and maintain its customers' trust.
Panaprium is proud to be 100% independent, free of any influence, and not sponsored. We carefully handpick products from brands we trust. Thank you so much for buying something through our link, as we may earn a commission that supports us.

Sustainability Rating: 5/10
Rating FAQ

Category: Clothing, shoes, bags, accessories, jewelry

For: Women, men, children

Type: Sportswear, basics, denim, dresses, loungewear, underwear, swimwear, sleepwear, outerwear, maternity, sneakers, boots, flats, sandals

Style: Casual, classic

Quality: Medium

Price: $

Sizes: petite, XS-3XL, 2-20 (US), 6-24 (UK), 34-52 (EU), 8-26 (AU), plus size

Fabrics: Cotton, linen, hemp, ramie, jute, lyocell, modal, acetate, viscose, polyester, nylon, spandex, acrylic, polyethylene, polyurethane, rubber, leather, wool, down, silk

100% Organic: No

100% Vegan: No

Ethical & Fair: No

Recycling: Yes

Producing country: Bangladesh, Belarus, Bulgaria, Cambodia, China, Egypt, Georgia, Germany, India, Indonesia, Italy, Madagascar, Morocco, Myanmar, Pakistan, Poland, Portugal, Romania, Serbia, Spain, Sri Lanka, Taiwan, Thailand, Turkey, Ukraine, United Arab Emirates, United Kingdom, Vietnam

Certifications: RCS, GRS, RDS, IDS, TDS, RWS, FSC, Fair Trade

Sustainability Practices



"We're on a journey to make our business more sustainable. We believe a successful business must also be environmentally and socially sustainable. This belief isn't new. We've always maintained that business practices that benefit society improve our long-term performance."


Marks & Spencer takes sustainability seriously and has been taking numerous steps to become more sustainable over the last decade.

The British retailer believes in making clothes, shoes, and accessories that its customers will cherish. It manages processes in an environmentally responsible way.

Marks & Spencer sends zero waste to landfill from its stores, offices, and warehouses. It also has an Oxfam Shwopping partnership in place to collect pre-loved garments that will be sold, donated and reused, or recycled.

However, Marks & Spencer only uses a small proportion of sustainable materials at the moment, such as organic cotton, linen hemp, jute, and ramie, or recycled materials such as recycled polyester and regenerated nylon.

Only very few of its products are truly sustainable. Most of the fabrics Marks & Spencer uses currently are highly polluting synthetic petroleum-based fibers such as spandex, acrylic, polyester, nylon, and polyethylene.

The clothing retailer also uses a small amount of semi-synthetic fibers or man-made regenerated cellulosic fabrics such as lyocell, modal, acetate, and viscose.

Marks & Spencer regularly carries out audits in its supply chain to ensure compliance with worker health and safety and integrity expectations, code of practices, values, and guidelines.

Marks & Spencer garment factories undergo an annual Supplier Ethical Data Exchange (Sedex) ethical audit and are registered on Sedex, the largest collaborative platform for sharing ethical supply chain data.

Independent third-party companies check suppliers annually according to the 2-Pillar Sedex Members Ethical Trade Audit Methodology (SMETA), based on the Ethical Trading Initiative (ETI) Base Code and founded on the conventions of the International Labour Organisation (ILO).

However, most of Marks & Spencer clothes are produced in East Asian countries where human rights and labor law violations still happen every day.

The retailer manufactures its clothing products in about 1,000 factories, and most of them come from China, Cambodia, Vietnam, India, Turkey, Bangladesh, and Sri Lanka.

It actively tracks and follows up on a high number of non-compliance issues, more than 3,900 across over 960 sites. Sites rated as High Risk with major issues are still permitted to produce on a conditional basis for some time.

Marks & Spencer employs low-income factory workers that don't receive living wages and are subject to leakage and corruption. It needs to change and improve its practices to support a living wage for factory workers.

Marks & Spencer publishes a list of all its manufacturing and processing facilities and makes it available to the general public.

The 2020 Fashion Transparency Index gave Marks & Spencer a score of 60% based on how much the group discloses about its social and environmental policies, practices, and impacts.

Marks & Spencer earned the 5th place among the top 10 most transparent brands behind H&M, C&A, Adidas, and Esprit.

Marks & Spencer doesn't use any exotic animal skin, or hair, fur, angora. But it uses leather, wool, silk, and down feathers to manufacture many of its clothing pieces.

These animal-derived materials are cruel and unethical. They also harm the environment by producing greenhouse gases and wastes. More sustainable alternatives exist.

Sustainability Goals
Marks & Spencer has been a member of the Sustainable Clothing Action Plan (SCAP) since 2012, a U.K. based initiative aiming to reduce the use of resources in the fashion industry.

The retailer plans to reduce its carbon footprint by 15%, its water footprint by 15%, and waste by 3.5% by 2020.

Marks & Spencer aspires to reach zero discharge of hazardous chemicals by 2020. It aims for 100% sustainable input chemistry by adopting the ZDHC Manufacturing Restricted Substance List and phasing out hazardous chemicals by 2020.

By 2025, 20% of all Marks & Spencer clothing will have a Plan A health or wellbeing attribute.

Marks & Spencer will also complete programs to secure meaningful economic, social, and environmental benefits in the communities around 1,000 locations by 2025.

All its packaging will be 'widely recyclable' by 2022. It will also reduce food waste by half by 2025.

All key raw materials will come from sustainable sources by 2025, including cotton, polyester, and semi-synthetic cellulosic fibers.

Marks & Spencer aims to make 25% of its clothing products with 25% recycled material by 2025.

The retailer also commits to reducing its greenhouse gas emissions by 80% in its operations by 2030 (2007 baseline).

Marks & Spencer is committed to paying a fair price to suppliers, supporting local communities, and ensuring good working conditions in its supply chain.

It has a plan to address living wages, in-work poverty, modern-day slavery, and social inclusion over the next five years.

Marks & Spencer understands that it must continue incorporating more sustainable practices in its supply chain. Key issues include living wages, water conservation, and community development.

Buy Here
Discover Marks & Spencer sustainable collections at marksandspencer.com.


Reviews And Experiences With Marks & Spencer
Have you had (good) experiences with shopping at or the products of Marks & Spencer? Then leave us your rating below.