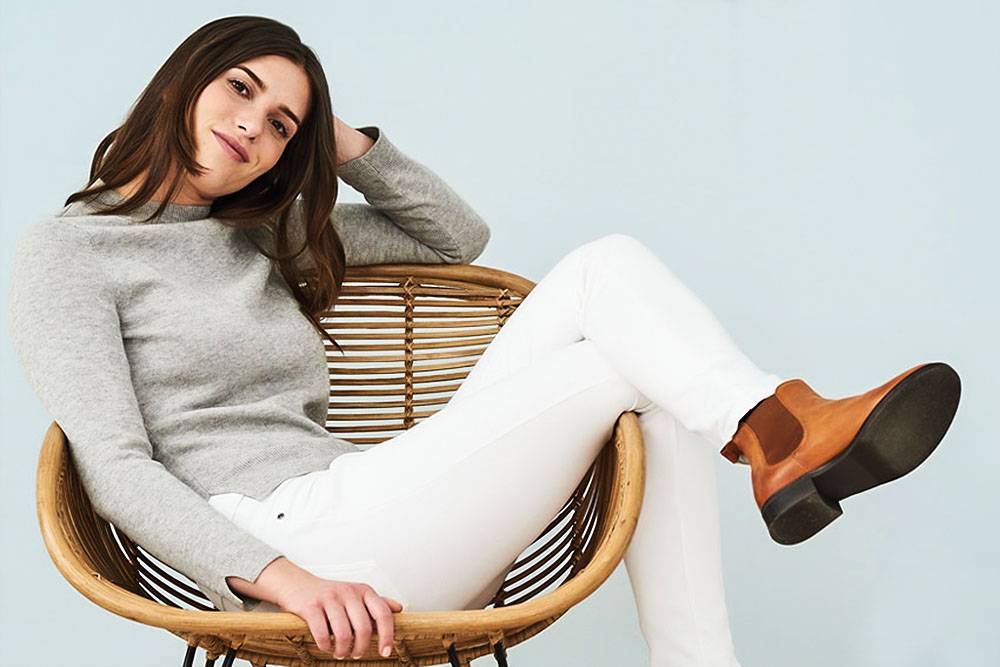 Living Crafts is a German organic clothing label designing and selling green fashion and natural textiles for babies, kids, women, and men. It creates new collections twice a year.

The organic clothing brand crafts clothes that last several years thanks to timeless cuts, durable quality, and highest comfort. It's especially careful to produce its fashion items fairly and ecologically.

Living Crafts is based in Selbitz, a small town in the Franconian Forest. It started as a sole-trader-business in a garage more than 35 years ago and now offers baby bodies and rompers, t-shirts and trousers for kids, blouses for women, and shirts for men.

Living Crafts is passionate about being environmentally responsible with strict ecological guidelines for production and manufacturing processes. All its clothes are made from renewable resources.
Panaprium is proud to be 100% independent, free of any influence, and not sponsored. We carefully handpick products from brands we trust. Thank you so much for buying something through our link, as we may earn a commission that supports us.

Sustainability Rating: 7/10
Rating FAQ

Category: Clothing, accessories

For: Women, men, children

Type: Basics, loungewear, denim, dresses, sweaters, underwear, sleepwear

Style: Casual, classic

Quality: Medium

Price: $$

Sizes: XS-XL, 4-12 (US), 6-14 (UK), 34-42 (EU), 8-16 (AU)

Fabrics: Cotton, linen, hemp, lyocell, modal, viscose, polyester, nylon, spandex, jacron, rubber

100% Organic: No

100% Vegan: No

Ethical & Fair: Yes

Recycling: Yes

Producing country: India, Lithuania, Croatia, Turkey

Certifications: FSC, GOTS, SA 8000, Fair Wear

Sustainability Practices
"With 35 years of experience in the field of sustainable and fair clothing, we can offer our customers a wide range. For us, ecologically and socially responsible fashion is no longer a niche product, but a real alternative for all areas of daily life."

 - Andreas Rust, Marketing Manager at Living Crafts


Living Crafts makes organic clothing feels good but also does good to the people making it and the planet.

The clothing brand uses organically grown raw materials and natural textiles without using any chemical additives. It uses a high proportion of organic materials such as organic cotton, linen, and hemp.

Its organic fabrics are GOTS certified, a leading, widely recognized certification standard that guarantees sustainable processes, environmentally friendly, and socially responsible conditions.

It also uses man-made regenerated cellulosic fibers such as viscose, modal, and Tencel lyocell, made of renewable resources, wood pulp from FSC certified sustainable forests.

Living Crafts also makes some of its clothes with recycled synthetic materials such as recycled polyester. It uses some bio-based nylon made from castor oil by Fulgar.

Living Crafts ensures fair wages for all employees and regularly visits its facilities to verify compliance with its guidelines. It aims to maximize transparency, sustainability, and minimize its environmental impact as much as possible.

Living Crafts is also a member of the Fair Wear Foundation, an independent multi-stakeholder organization that works with apparel brands, garment workers, and industry influencers to improve labor conditions in factories.

Living Crafts doesn't use any exotic animal skin, hair, fur, angora, leather, or down feathers but it uses wool and silk to make many of its clothes.

Wool production has a disastrous impact on the environment. The farming and processing of wool produce greenhouse gases and wastes. Wool isn't an ethical or sustainable fiber.

It's the fifth most harmful material used in textile products for the environment, worse than synthetic fibers such as polyester, acrylic, viscose rayon, elastane, and nylon.

Silk production is also exploitative and cruel. It takes more than 5,000 silkworms to produce just one kilogram of silk. The farming, killing, and harvesting of thousands of silkworm cocoons are resource-heavy, labor-intensive, and costly processes that involve a high amount of chemicals.

Sustainability Goals
Living Crafts doesn't show any measurement of its water usage, pollution, greenhouse gas emissions, and waste across its supply chain. It doesn't have any clear sustainability goal, science-based target, or timeline to improve in the future either.

Buy Here
Discover Living Crafts sustainable collections at livingcrafts.de.


Reviews And Experiences With Living Crafts
Have you had (good) experiences with shopping at or the products of Living Crafts? Then leave us your rating below.