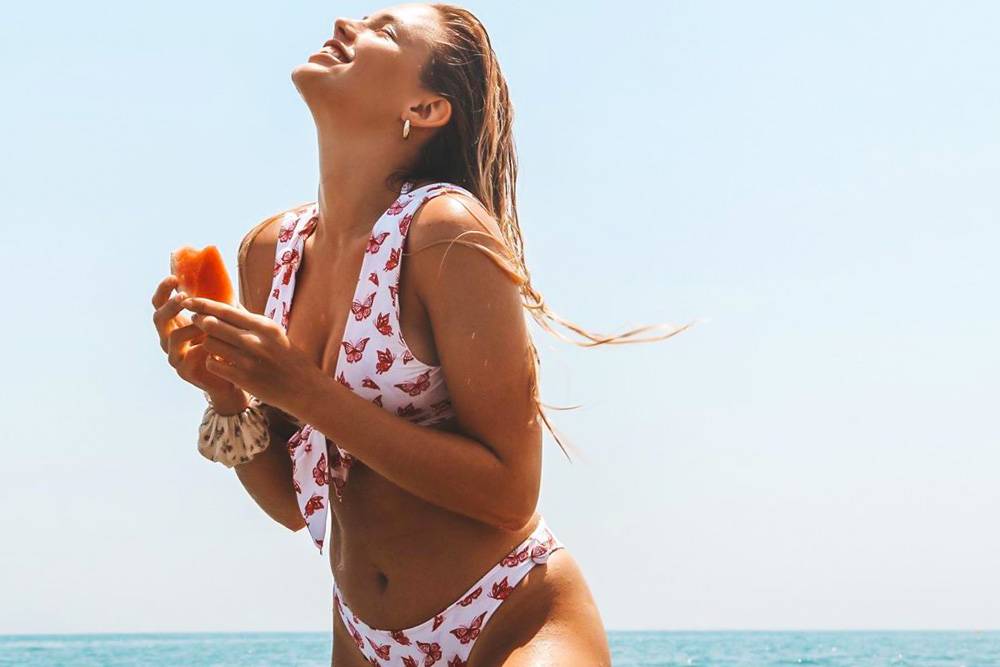 Lanasia is a sustainable swimwear brand made by women for women. Two sisters Lisa-Maria and Anna-Sophia Beck from Ruggell Liechtenstein are proving that sustainability can be sexy.

The designer brand makes swimwear and sportswear from recycled ocean and landfill waste. It creates luxury designs that value the female body leading with self-confidence, beauty, charm, and refinement.

Lanasia was founded in 2018 and launched its first sustainable swimwear range "A Sisters Collection" successfully in February 2019. With Lanasia, the Beck sisters joined their passion for fashion and ambition to contribute to a cleaner environment.

The brand aims to create a community of conscious fashion lovers and raise awareness around the current issues in our fast-consuming society and push forward the concept of slow fashion.


Panaprium is proud to be 100% independent, free of any influence, and not sponsored. We carefully handpick products from brands we trust. Thank you so much for buying something through our link, as we may earn a commission that supports us.

Sustainability Rating: 4/10
Rating FAQ

Category: Clothing

For: Women

Type: Swimwear, sportswear

Style: Casual, chic, classic

Quality: High

Price: $$$

Sizes: XS, S, M, L, XL, 6-14 (UK), 2-10 (US)

Fabrics: Cotton, Linen, lyocell, polyester, nylon, elastane, silk

100% Organic: No

100% Vegan: No

Ethical & Fair: Yes

Recycling: Yes

Producing Country: Not specified, not transparent enough

Certifications: No certifications




Sustainability Practices


"With our label, we want to create options and prove that sustainable pieces can also be stylish, sophisticated, and classy. Living in harmony with nature is an art that mankind has unfortunately forgotten - that's why we want to set the best example and show possibilities of how a young company can set important cornerstones for a sustainable corporate philosophy."

 - Lisa-Maria Beck, Lanasia Chief Executive Officer


Lanasia is passionate about sustainable materials. Its collections use some recycled materials such as recycled nylon and recycled polyester as well as organic cotton, Tencel lyocell, and linen.

They are designed to be long-lasting, without seasonality, with trendy yet classy key-pieces that won't go out of style easily.

The brand ensures that everyone is paid and treated fairly. It also supports organizations that seek to improve social or environmental issues. But it doesn't reveal if any audit is conducted to guarantee workers' welfare in its supply chain.

Lanasia uses silk in its womenswear collection. Silk is considered a luxury and one of the finest fiber in the fashion world but it involves the exploitation and killing of sensitive animals, silkworms. There are many animal-free alternatives available today.



Sustainability Goals
Lanasia doesn't have any clear sustainability goal or timeline to reduce its waste, water, and carbon footprint in the future.

The brand doesn't disclose either if it measures its greenhouse gas emissions, waste, energy and water use, water, and air pollution across its supply chain.



Buy Here
Discover Lanasia sustainable swimwear collection at Lanasia.com


Reviews And Experiences With Lanasia
Have you had (good) experiences with shopping at or the products of Lanasia? Then leave us your rating below.