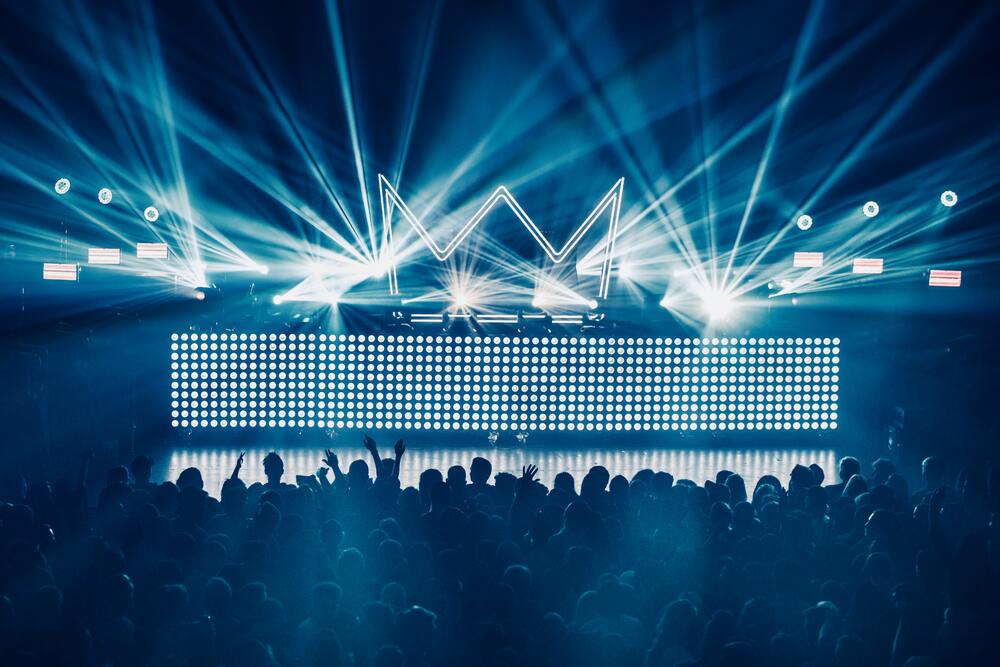 What to Wear to a Lady Gaga Concert (15 Great Ideas)
Are you planning to attend Gaga's live concert and you don't know what to wear? Relax! We got your back. Gaga's fashion journey has had us wondering since she broke onto the scene in 2008 with her wildly successful album The Fame.
For example, when Gaga initially started out, she was all about a futuristic disco aesthetic, wearing hooded bodysuits and architectural gowns. 
Then in the 2010s, she evolved into the dazzling red carpet diva we know today.   She paid homage to Alexander McQueen at the 2010 MTV Video Music Awards with a bespoke bosch-print gown, gold feather hairdo, and jaw-dropping armadillo heels!
Can you replicate this? I doubt it, but there are still some unique ways you can glam up to show the world how much of a fan you are of Lady Gaga.
If all you like is to dress up and look gorgeous to enjoy a Gaga concert, the following outfits will give you a head start.
Panaprium is proud to be 100% independent, free of any influence, and not sponsored. We carefully handpick products from brands we trust. Thank you so much for buying something through our link, as we may earn a commission that supports us.
Gothy glitz, and glam
The Gothy Glitz and Glam attire is stylish and astounding. You will undoubtedly stand out from the rest of the crowd if you wear a Gaga-labeled tee with appropriate pieces such as a wristlet, high-heeled boots, and a leather mini. Remember to brighten the black with pink lip gloss and take extra care when donning those tall booties.
Here is our selection of the best vegan long knee-high boots.
Tank tops
Tank tops are the attire for the Gaga concert during spring and summer hot days. They are lightweight with a loose fit to hide your small belly. Tank tops are versatile since you can wear them in various ways, including side knot, front tuck-in, or drape it down to fall elegantly. Besides, the deep scoop neck makes them more attractive with a sexier touch. You can match your tank top with leggings, jeans, shorts, slacks, skirts, tights, or capris and spice it with a bracelet and necklace. 
Check out our selection of the top affordable and sustainable tank tops.
High low mesh net lace overlay maxi skirt
If you want to slay and catwalk in all Lady Gaga shows, wear this Bellady Overlay Maxi Skirt. The skirt features a short front and a long back, making it more elegant and stylish. The elastic waistband allows the skirt to stretch, thus, fitting a range of sizes. Don't worry if you don't want to expose your body since the lining ensures that it is totally non-see-through. Wear it with sleeveless camisoles, necklaces, bracelets, sunglasses, handbags, and high-heels.
Scoop neck bodysuit
Would you like to show your charm and uniqueness? A scoop neck bodysuit is a must-have for girls who love attending Lady Gaga concerts. It is sexy and trendy, and you can choose either a short or long sleeve. The slender cutting highlights your body curve, giving you a feminine and attractive appearance. You can perfectly pair it with a mesh dress, denim shorts, miniskirts, pants, sandals, and heels.  
Shiny metallic high waist stretchy jogger pants
Do you fancy comfy pants that will get you noticed throughout the Gaga concert? The shiny high-waist jogger pant will catch peoples' eyes and make you stand out. Go for one with vibrant, bold colors and a metallic sheen. It is also super cute, cool, and comfortable to wear for an extended period.
The high waist design helps to cover your belly and contour your waistline. Though shiny with a metallic touch, it doesn't make noise while walking. It can complement any outfit, and you can pair it with fleeces, t-shirts, camisoles, heels, sneakers, and sandals.
Long sleeve jumpsuits
The long sleeve jumpsuit is another elegant way to dress up for Lady Gaga's live performance. Though simple, it looks attractive, classic, and sexy, with the drawstring waist showing off your charming curves. The jumpsuit will make you more unique in the crowd. Match it with a handbag, necklace, boots, and high heels.
Flared trousers
Many people don't know they can still go Gaga with flared trousers. These high waist wide-leg pants are super cool and cute and perfectly expose your curves. The elastic waistband design offers a snug fit and prevents the pant from sagging, giving you a slim, elongated look. Besides, the high waist design helps to hide the contour waistline and belly well. The soft lining adds comfort Match this statement piece with a crop tee, halter top, tank top, and heels for a funky look.
Bodycon mini skirt
A mini bodycon skirt is another stylish yet cool outfit to dress up for a Lady Gaga concert. It is slightly stretchy and smooth; hence comfortable to wear for a longer period. The mini skirt features a tassel trim and a high waistline, making you look slender and taller while showing your charming curves. Pair it with your camisole, blouse, tee shirt, tank top, and booties for a completely classic style.
Leather leggings
Leather leggings are trendy and eye-catching. They will make you feel unique, non-see-through, and easily noticeable in any Gaga show. By wearing these pants, you will look sexier and more comfortable. Most feature a wide waistband to ensure it doesn't fall off. The thin fleece-lined and high waist provides a slim fit and hides your tummy. Match your leather leggings with a sleeveless cami, lace tank, seamless blouse, t-shirt, and high heels.
Check out our piece on the 20 best affordable, luxury faux leather pants for jaw-dropping leather pant ideas.
Sexy statement piece
If you like to make a statement during the Lady Gaga concert, pick a sexy piece. Choose a bold top and simple yet sexy complements such as black platforms, leather leggings, a fedora, and a classic handbag. Then pair it with heeled booties and lacquered nails, and you will be the most stylish girl in the show. Trust me; this look is 10/10!
Long sleeve sheer mesh jacket
If you don't want to wear a heavy hoodie, this long sleeve mesh jacket is perfect for going Gaga. People will start admiring you right from the moment you leave your doorstep, and it offers you lots of compliments. It is sexy, super cute, breathable, and comfortable. It's see-through; hence you can wear it with a bra or sleeveless camisole. Pair it with leggings, denim shorts, or tights.
Long sleeve dress shirts
A dress shirt will make you look fashionable and attractive throughout the Gaga show. You will look sexy since it is short. The dress shirt features a loose design, a round collar, and unique digital print elements that add an elegant touch. Match it with a bracelet, necklace, sneaker, or flat shoe.
Designer clothes

You can also go Gaga by wearing high waist and bejeweled dresses, combined with clutch purses, bold-colored accessories, patent leather shoes, and metallic accessories.
Leather jacket
A leather jacket is trendy, and you can wear it on various occasions, including the Gaga show. Match it with a white t-shirt, blue or black jeans, and sneakers. You can also pair your leather jacket with a stylish dress and boots to flaunt your unique punk style on luxury night outs.
Skinny jeans
Wear skinny jeans if you want to beef up your confidence during the Lady Gaga concert. The stretchy fabric ensures you are comfortable and sculpts your curves from the waist to the ankle. Match it with your favorite top and any shoes, and you are good to go.
Go, Gaga!
When going to a Lady Gaga concert, it is good to dress up in a unique, cute, and fun way to stand out from the crowd and look 'Gagaish!' Do not go for a heavy outfit since it can get hot quickly, and you might be forced to take off your heavy jacket or hoodie.
Be creative and try to experiment with the above ideas. You'll be glad you did!
What about you? Have you been to a Lady Gaga Concert? What did you wear? Let us know in the comments below!
Was this article helpful to you? Please tell us what you liked or didn't like in the comments below.
About the Author: Geri M. Vin