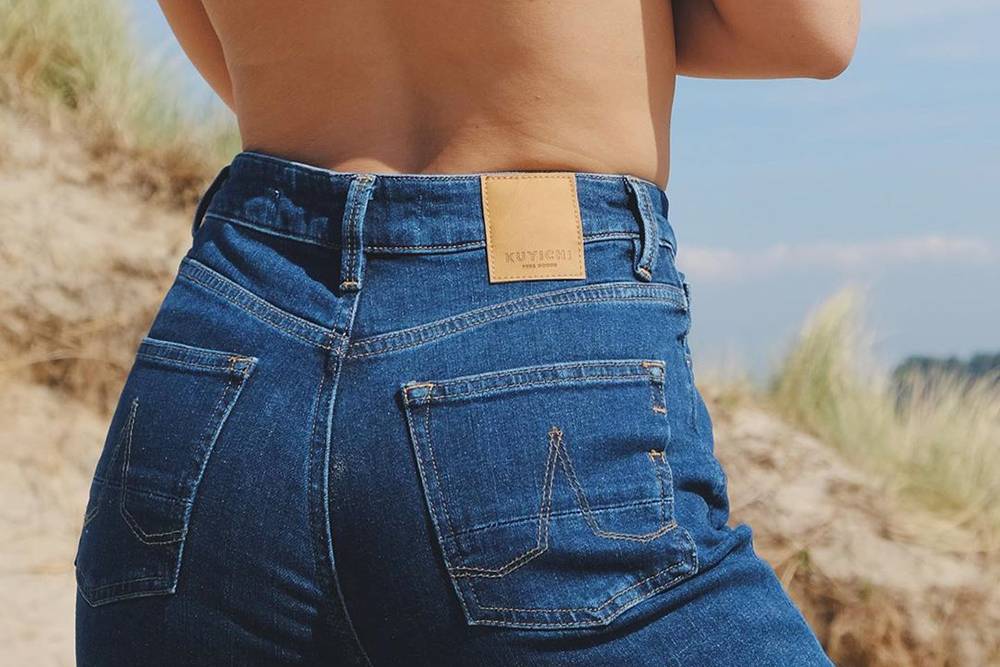 Kuyichi is a Dutch fashion brand founded in 2000 and named after the rainbow God K'uychi or Coichi worshipped by the Incas, connected with fertility, who brings color and positivity to the earth and all living things.

Kuyichi was created after a visit to the cotton fields of Oro Blanco, Peru that made apparent the disastrous impact of the cotton industry on people and nature.

It's the first denim brand that launched jeans from 100% organic cotton back in 2003. It aimed to create a production chain that benefits everyone.

Kuyichi wants to stay a pioneering, style-conscious brand that inspires younger generations to wear organic jeans. It creates collections that last beyond the season including timeless essentials, with a perfect fit, and premium quality.


Panaprium is proud to be 100% independent, free of any influence, and not sponsored. We carefully handpick products from brands we trust. Thank you so much for buying something through our link, as we may earn a commission that supports us.

Sustainability Rating: 8/10
Rating FAQ

Category: Clothing, accessories

For: Women, men

Type: Basics, outerwear, denim, sweaters

Style: Casual

Quality: Medium

Price: $$

Sizes: XS-XL, 2-8 (US), 4-10 (UK), 25-38 (EU)

Fabrics: Cotton, linen, polyester, lyocell, modal, spandex, leather

100% Organic: No

100% Vegan: No

Ethical & Fair: Yes

Recycling: Yes

Producing country: Turkey, Portugal, Morocco, Pakistan, China

Certifications: GOTS, OCS, GRS, OEKO-TEX, ZDHC, ISO 14001, ISO 50001, FSC, PETA



Sustainability Practices
"We want to inspire the industry in the long term. [...] We inspire people to consume more sustainably. I am incredibly proud of what we have achieved. However, the most important thing is still that we keep fighting for what we believe in."

 - Peter Schuitema, Kuyichi Chief Executive Officer


The denim industry is one of the most polluting ones in the entire fashion industry, so Kuyichi started making 100% organic denim without the use of toxic chemicals.

Together with the not-for-profit organization Circle Economy, it works to accelerate the transition to a circular economy. The brand is a proud member of The Dutch Agreement on Sustainable Garments & Textiles (AGT) that aims to improve working conditions, prevent pollution, and promote animal welfare in the industry.

The denim label takes full responsibility for everything it does, both socially and environmentally. It strives for true sustainability. It doesn't create seasonal collections and focuses on timeless essentials.

Kuyichi uses an extensive amount of organic or recycled materials such as organic cotton, linen, and recycled polyester. All the cotton it uses is 100% organic, 91% certified GOTS. The brand also uses semi-synthetic materials made of regenerated cellulose such as lyocell, and modal.

The Dutch brand carefully selects its network of suppliers and partners. All of its products are made by people who are treated and paid right. It's a member of the Fair Wear Foundation since 2020, an international independent organization that fights for better labor conditions in the fashion industry.

Kuyichi builds long-lasting relationships with its carefully chosen partners and suppliers. It uses regular visits, facility certification, and audit results to ensure good working conditions and payment of living wages.

It has a responsible business conduct (RBC) code based on different international guidelines and resources, such as International Labour Standards (ILO) standards, the Universal Declaration of Human Rights, OECD Due Diligence Guidance for Responsible Business Conduct, United Nations Guiding Principles on Business and Human Rights, the Ethical Trading Initiative Base Code, and the Fair Wear Code of Labor Practices.

Kuyichi doesn't use fur, exotic animal skins, or down feathers but it sells some animal-based products made from animal-derived leather. Leather production is cruel and unnecessary. Plenty of ethical and sustainable alternatives are available today.



Sustainability Goals
Kuyichi is currently expanding its portfolio of sustainable materials. It plans to take action toward sustainable, efficient, and equitable water use and calculate the water footprint of its jeans, releasing a water report with findings and recommendations in 2020.

The brand plans to further implement the principles of designing for cyclability and increase take back actions in stores by at least 10% by 2020. It hopes to increase the proportion of recycled fibers in its denim styles to 75% by 2020.

Kuyichi aims to make all denim with low impact washes and dye all denim fabrics with improved techniques (less water, less energy, lower chemical impact) by 2025.



Buy Here
Discover Kuyichi sustainable collections at kuyichi.com.


Reviews And Experiences With Kuyichi
Have you had (good) experiences with shopping at or the products of Kuyichi? Then leave us your rating below.