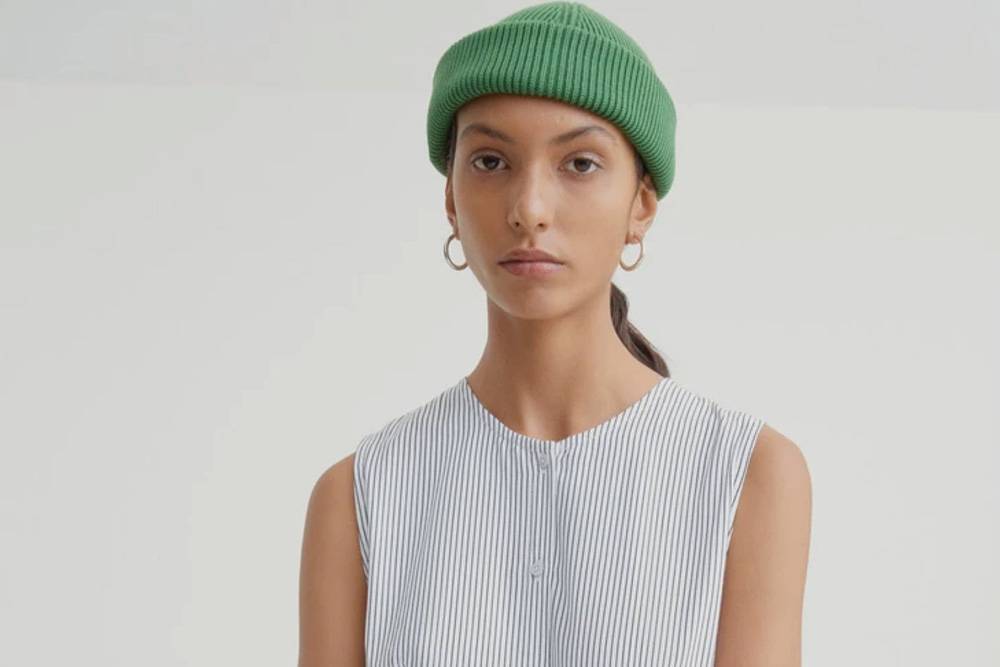 Kowtow is a New Zealand-based fashion brand that creates sustainable, ethical, elegant, and timeless womenswear out of non-toxic, mostly organic, renewable, and biodegradable materials.

Kowtow was founded in 2006 by Gosia Piatek to create positive change. It designs each fabric in-house from the yarn by choosing unique weave, weight, stitch, color, and prints.

The label believes in responsible production processes and designs its collections with the entire lifecycle in mind. It uses responsibly sourced materials mindfully to achieve a strong minimal identity through simplicity and circularity.
Panaprium is proud to be 100% independent, free of any influence, and not sponsored. We carefully handpick products from brands we trust. Thank you so much for buying something through our link, as we may earn a commission that supports us.

Sustainability Rating: 8/10
Rating FAQ

Category: Clothing

For: Women

Type: Basics, dresses, sweaters, denim, swimwear, sleepwear

Style: Chic, classic

Quality: Medium

Price: $$

Sizes: 2XS-XL, 0-12 (US), 6-16 (UK), 34-44 (EU), 6-16 (AU)

Fabrics: Cotton, lyocell, nylon, spandex, wool

100% Organic: No

100% Vegan: No

Ethical & Fair: Yes

Recycling: Yes

Producing country: India

Certifications: GOTS, OEKO-TEX, Fair Trade, FSC, SA8000, ISO 14000

Sustainability Practices
"The limitations of our ethos keeps us innovative. We don't compromise on design and embrace restrictions. This gives our garments a strong minimal identity, and we believe the simplicity of our clothing is the first step toward circularity."

 - Gosia Piatek, Kowtow Founder, and Creative Director


Kowtow considers every detail of a garment to move toward circularity. It uses environmentally friendly dyes and recyclable paper packaging. It also offers repair and recycling programs to its customer.

Kowtow uses a high amount of natural and organic cotton and recycled synthetics such as Econyl regenerated nylon. It also uses semi-synthetic fabrics such as Tencel lyocell.

Tencel regenerated cellulosic fibers are particularly environmentally friendly because of sustainable forest management and closed-loop production processes that recover and reuse almost all water and chemicals used.

Kowtow manufactures all of its clothes in Indian factories under the high social standards guaranteed by the SA8000 certification. It guarantees living wages, workers' rights, and good work conditions. The brand also visits its factories twice a year to keep close relationships with its partners.

Kowtow doesn't use exotic animal skins, fur, angora, leather, or down feathers. But it uses Merino wool, Mohair, and Alpaca to make its clothes. Wool is obtained from animals that are oppressed and exploited. It's also the fifth most polluting material in the world. More ethical and sustainable alternatives exist.

Sustainability Goals
Kowtow doesn't show any measurement of its greenhouse gas emissions, water, land, and energy use, pollution, and waste across its supply chain. It doesn't have any clear sustainability goal or timeline to improve in the future either.

Buy Here
Discover Kowtow sustainable collections at kowtowclothing.com.


Reviews And Experiences With Kowtow
Have you had (good) experiences with shopping at or the products of Kowtow? Then leave us your rating below.