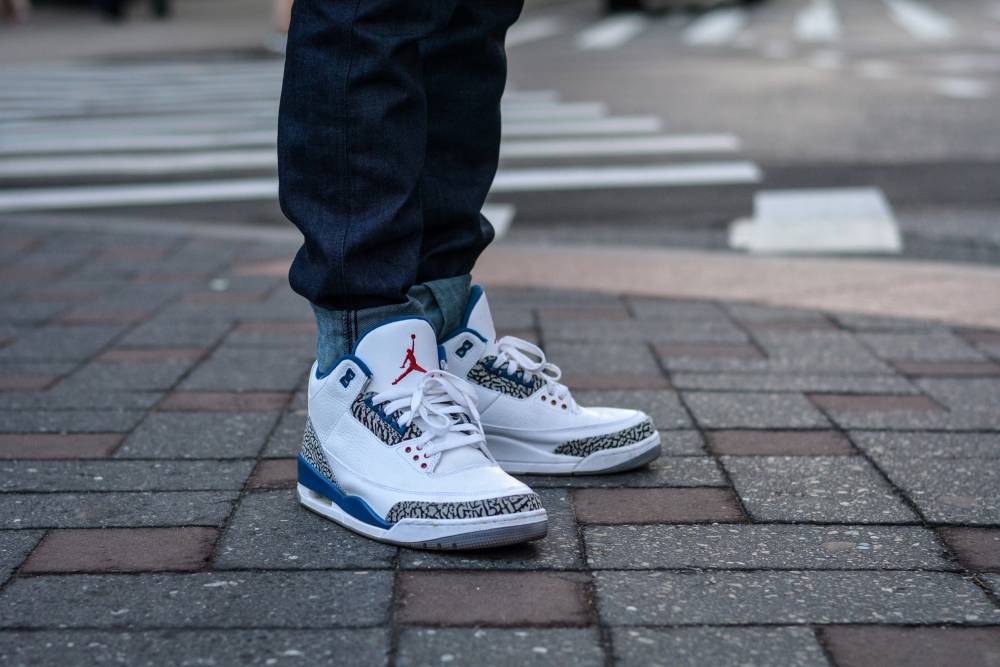 Jordan is an American apparel and footwear brand that creates shoes, clothing, and accessories. The iconic Jordan name comes from the 1984 collaboration between NBA player Michael Jordan and Nike.

Nike is the world's largest supplier of athletic shoes and apparel. Founded in 1964 and headquartered in Beaverton, Oregon, Nike markets its products under its brand, as well as subsidiaries Jordan and Converse.

Together with Nike, Jordan has been running various sustainability campaigns over the past few years, such as the Nike Grind program, Reuse-A-Shoe program, Trash Talk Shoe, and more.

Jordan is committed to fighting against climate change. It works to become more sustainable and preserve the planet as a means of protecting the future of sports.
Panaprium is proud to be 100% independent, free of any influence, and not sponsored. We carefully handpick products from brands we trust. Thank you so much for buying something through our link, as we may earn a commission that supports us.

Sustainability Rating: 5/10
Rating FAQ

Category: Clothing, shoes, accessories

For: Women, men, children

Type: Basics, sportswear, dresses, loungewear, sneakers, outerwear, knitwear

Style: Casual, hip hop

Quality: Medium

Price: $$

Sizes: XS-3XL, 2-26 (US), 4-30 (UK), 32-58 (EU), 6-32 (AU), plus size

Fabrics: Cotton, lyocell, modal, acetate, viscose, polyester, polyethylene, nylon, spandex, acrylic, polyurethane, rubber, leather, wool, down

100% Organic: No

100% Vegan: No

Ethical & Fair: No

Recycling: Yes

Producing country: Argentina, Bosnia And Herzegovina, Brazil, Bulgaria, Cambodia, Canada, China, Croatia, Ecuador, Egypt, El Salvador, Georgia, Germany, Greece, Guatemala, Honduras, India, Indonesia, Israel, Italy, Japan, Jordan, Korea, Lithuania, Malaysia, Mexico, Moldova, Netherlands, Nicaragua, Pakistan, Poland, Romania, South Africa, Spain, Sri Lanka, Taiwan, Thailand, Turkey, United Kingdom, United States, Vietnam

Certifications: FSC, ISO 9001, ISO 14001, ISO 45001

Sustainability Practices



"Our purpose is to unite the world through sport to create a healthy planet, active communities, and an equal playing field for all. [...] If there is no planet, there is no sport. This understanding drives our North Star for sustainability - a future where all athletes have access to safe places to play and train, enjoy sport and realize their full potential."


Jordan is taking action for a better, more circular future. It aims to protect the planet and help create a better future for sports. It believes that a stable climate is necessary for athletic performance.

Together with Nike, Jordan is developing sustainable products with innovative new materials. Its "Move to Zero" initiative is a journey towards a zero-carbon and zero-waste future.

With its Reuse-A-Shoe program, you can recycle your sneakers and transform them into Nike Grind material, used in performance products. The brand is committed to transparency, accountability, and impact.

It has developed a lighter shipping box to reduce its carbon footprint. The box is made of sustainably sourced materials such as recycled cardboard and responsible wood from FSC certified sustainable forests.

Jordan also sources renewable energy and improves how much waste it recycles. It has pledged to plant at least 1 million trees in partnership with WeForest.

Jordan continues to increase the proportion of sustainable materials it sources. It supports inspiration and innovation to make more responsible and sustainable products.

Jordan only uses a small proportion of sustainable materials, such as organic cotton, or recycled materials, such as recycled nylon and recycled polyester.

Most of the fabrics it uses are highly polluting synthetic petroleum-based fibers such as polyester, nylon, spandex, acrylic, and polyethylene.

Jordan also uses some semi-synthetic fibers or regenerated cellulosic fabrics such as lyocell, modal, acetate, and viscose.

The sportswear brand has a Code of Conduct and Code Leadership Standards that apply to all its suppliers and subcontractors. It measures performance and compliance with its Sustainable Manufacturing and Sourcing Index (SMSI).

Jordan monitors finished goods suppliers through regular announced and unannounced audits, including audits by accredited third parties such as the Fair Labor Association (FLA).

As part of the Nike group, Jordan publishes a list of all its manufacturing and processing facilities. It encourages suppliers to make improvements to respect the rights of workers and create a safe working environment.

However, there is no evidence that employees have access to living standards through improved wage systems, benefits, welfare programs, and other services that enhance their quality of life.

The 2020 Fashion Transparency Index gave Nike a score of 55% based on how much the group discloses about its social and environmental policies, practices, and impacts. Nike ranks number 10 in the top 10 most transparent brands.

Jordan manufactures a lot of its clothes in many East Asian countries where human rights and labor law violations still happen every day. Many factories aren't monitored externally by labor rights experts.

Jordan doesn't use any exotic animal skin, or hair, fur, angora. But it uses leather, wool, and down feathers to manufacture some of its clothing.

These animal-derived materials are cruel and unethical. They also harm the environment by producing greenhouse gases and wastes. More sustainable alternatives exist.

Sustainability Goals
Jordan aims to source 100% sustainable cotton and achieve 100% sustainable input chemistry by enabling Zero Discharge of Hazardous Chemicals (ZDHC) to phase out hazardous chemicals by 2020.

The brand plans a 10% reduction in the average environmental footprint in 2020. It wants to decrease energy use and CO2 emissions by 25% in its operations.

Jordan plans to power owned-and-operated facilities with 100% renewable energy by 2025.

The sportswear label has signed the United Nations Fashion Industry Charter for Climate Action. It aims to reduce its carbon emissions across its global supply chain by 30% by 2030.

Jordan has partnered with organizations such as the Fair Labor Association (FLA), Sustainable Apparel Coalition (SAC), the International Labour Organization's (ILO) Better Work Programme, and the Better Cotton Initiative (BCI) to address labor risks in its supply chain.

Jordan continues to expand its work with other peers, NGOs, and organizations to increase respect for human rights and to accelerate positive impact in the countries where its suppliers operate.

Buy Here
Discover Jordan's sustainable collections at Jordan.com.


Reviews And Experiences With Jordan
Have you had (good) experiences with shopping at or the products of Jordan? Then leave us your rating below.