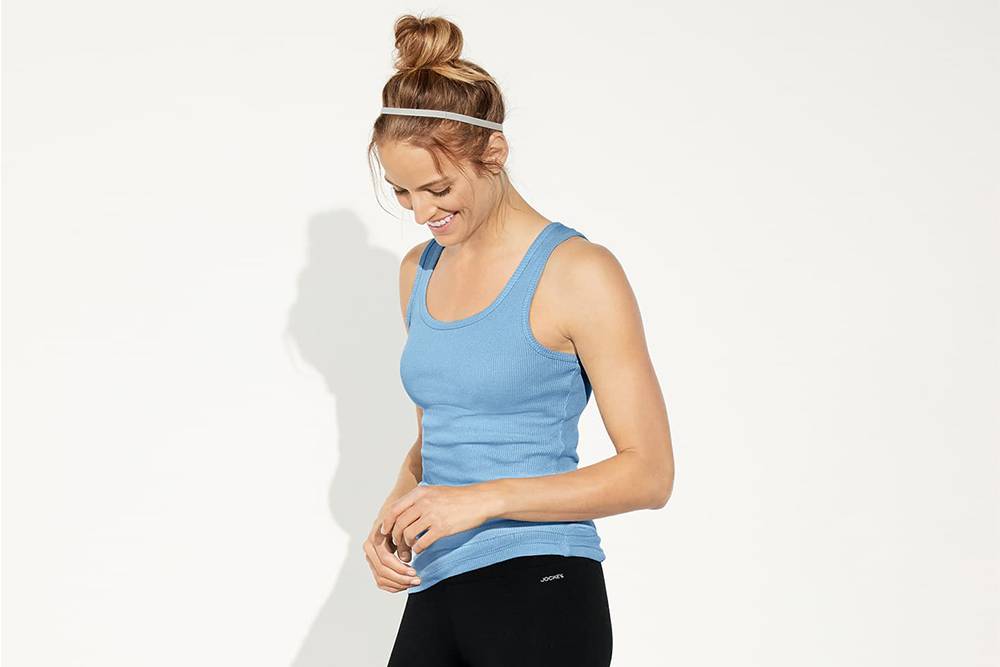 Jockey is an American apparel company that creates activewear, underwear, and sleepwear. It specializes in underwear, t-shirts, bras, panties, and more for men and women.

Jockey started in 1876 in St. Joseph, Michigan, United States. Today, the fashion company is based in Kenosha, Wisconsin, stocks over 600 styles of clothes, and is a recognized trademark in 120 countries.

Jockey's ongoing mission is to continue to push boundaries to deliver the experience and excitement that life enthusiasts expect from one of the world's best-loved and most-recognized brands.

Jockey Being Family we support and strengthen adoptive families by providing funding to nonprofit organizations. It provides critical post-adoption services on both local and national levels.
Panaprium is proud to be 100% independent, free of any influence, and not sponsored. We carefully handpick products from brands we trust. Thank you so much for buying something through our link, as we may earn a commission that supports us.

Sustainability Rating: 4/10
Rating FAQ

Category: Clothing, accessories

For: Women, men

Type: Basics, sportswear, loungewear, underwear, outerwear, knitwear, sleepwear

Style: Casual

Quality: Low

Price: $

Sizes: XS-3XL, 2-24 (US), 4-26 (UK), 34-46 (EU), 4-26 (AU)

Fabrics: Cotton, linen, viscose, modal, lyocell, polyester, nylon, spandex, acrylic, polyurethane, polypropylene, rubber, wool

100% Organic: No

100% Vegan: No

Ethical & Fair: Yes

Recycling: Yes

Producing country: Not transparent enough

Certifications: no certification

Sustainability Practices
"Jockey strives to maintain the highest level of ethical standards in production, and the protection of worker's human rights is of critical importance to that goal. We do not source products from any country or factory where the rights of its workers are not protected to the extent expected by the highest of international standards."


Jockey only uses a small proportion of sustainable materials, such as organic cotton, linen, or recycled materials, such as recycled nylon and recycled polyester.

Most of the fabrics it uses are highly polluting synthetic petroleum-based fibers such as polyester, nylon, spandex, acrylic, polyurethane, and polypropylene.

Jockey also makes some of its products with regenerated cellulosic fibers made from renewable materials such as lyocell, modal, and viscose.

Jockey provides little information regarding how it chooses its network of suppliers. It doesn't present any certification that would ensure social and labor standards, ethical and sustainable production.

Jockey produces some of its clothes in its owned factories in the USA, Honduras, Costa Rica, and Jamaica, as well as in contractors' and licensees' factories, which are spread across the globe.

The underwear brand has a Code of Conduct that applies to all its suppliers and subcontractors. It measures performance and compliance with its ethical production policies and assists factories to improve conditions.

Jockey monitors finished goods suppliers through stringent procedures, including audits by independent organizations to ensure compliance with the principles established by the Worldwide Responsible Accredited Production organization (WRAP).

However, there is no evidence that employees have access to living standards through improved wage systems, benefits, welfare programs, and other services that enhance their quality of life.

Jockey doesn't use any exotic animal skin, or hair, fur, angora. But it uses wool to manufacture some of its products.

Wool is a cruel and unethical animal-derived material. It also harms the environment by producing greenhouse gases and wastes. More sustainable alternatives exist.


Sustainability Goals
Jockey doesn't show any measurement of its energy or water usage, greenhouse gas emissions, chemical release, pollution, or waste across its supply chain.

It doesn't have any clear sustainability goals, science-based targets, or timeline to improve in the future either.

Buy Here
Discover Jockey's sustainable collections at Jockey.com.


Reviews And Experiences With Jockey
Have you had (good) experiences with shopping at or the products of Jockey? Then leave us your rating below.