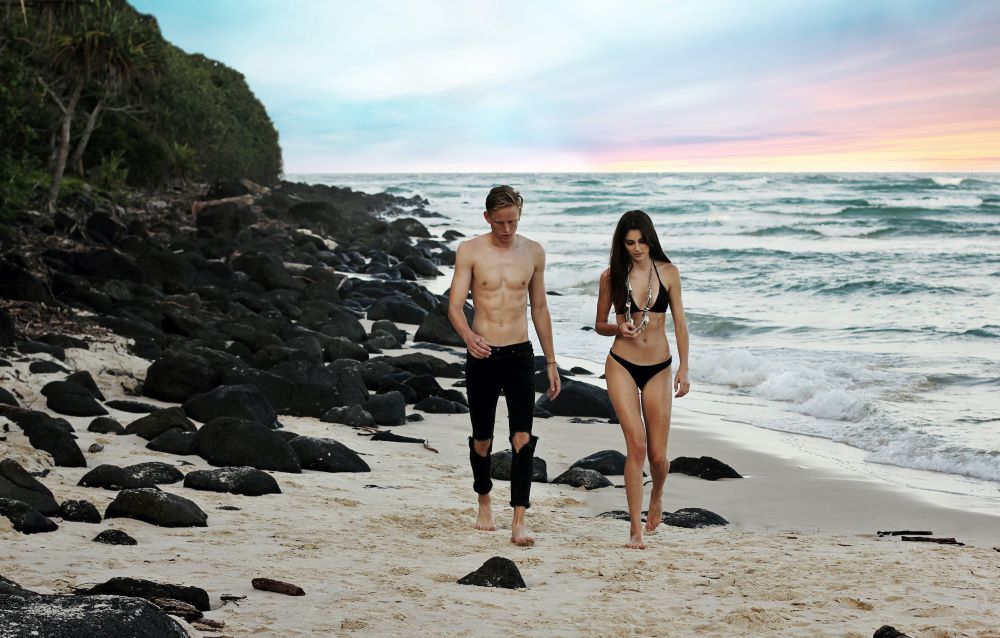 What to Wear to Jeju Island: 15+ Best Stunning Outfits
Jeju Island, often referred to as the "Island of the Gods," is a captivating paradise located off the southern coast of South Korea. This enchanting destination is celebrated for its dramatic landscapes, pristine beaches, lush forests, and unique volcanic terrain.
As you plan your visit to Jeju, it is essential to consider not only the stunning natural beauty but also the island's climate and the activities you will be engaging in. One crucial aspect of planning your trip is selecting the right clothing and accessories to ensure you are comfortable, stylish, and well-prepared for your Jeju adventure.
Jeju Island boasts a temperate climate, characterized by mild winters and warm summers. This makes it a year-round destination, with each season offering its charm. Whether you are exploring the island's iconic volcanic craters, lounging on its sandy beaches, or savoring its unique cuisine, dressing appropriately is key to maximizing your enjoyment.
In this guide, we will provide you with a comprehensive list of stunning outfit items both for women and men to wear on Jeju Island. From sun protection to beachwear, hiking gear, and practical accessories, we have got you covered. Additionally, you will find outfit items to avoid, ensuring that your attire is suitable for the island's relaxed atmosphere and climate.
Panaprium is proud to be 100% independent, free of any influence, and not sponsored. We carefully handpick products from brands we trust. Thank you so much for buying something through our link, as we may earn a commission that supports us.
Breathable Linen Blouse
Stay stylish and comfortable in a loose-fitting linen blouse that is perfect for the island's warm and humid weather. Linen fabric allows for excellent airflow, keeping you cool throughout the day. Make sure to check out the best affordable, ethical, and sustainable blouses. 
Lightweight Sunhat with Wide Brim
A wide-brimmed sunhat is essential for protecting your face and neck from the sun's intense rays, ensuring you stay cool and comfortable while exploring the island.
Denim Shorts
Opt for comfortable and versatile denim shorts that are ideal for exploring Jeju's various attractions, from its beaches to its hiking trails. Pick a stunning pair from our extensive list of the best affordable and sustainable denim shorts.
Flip-flops or Comfortable Sandals
Slip into comfortable footwear like flip-flops or sandals, which are easy to remove when visiting sandy beaches or taking a dip in crystal-clear waters.
Here are the 20 best affordable and sustainable flip-flops for flip-flop lovers.  And if you prefer sandals, check out these affordable, vegan, and minimalist barefoot sandals. 
Swimsuit Cover-Up
A stylish swimsuit cover-up is a versatile addition to your beach wardrobe, allowing you to transition seamlessly from the beach to a seaside café or other activities on the island. Check out the best affordable and sustainable sarongs you will love. 
Lightweight Cotton Dresses
Choose flowy cotton dresses that are both comfortable and chic for your adventures on Jeju Island. They provide excellent breathability and are suitable for various occasions. Here are the best summer organic cotton dresses for 2023. 
Sunglasses with UV Protection
Protect your eyes from the island's bright sun while adding a fashionable touch to your outfit. Look for sunglasses with UV protection to shield your eyes effectively. Do not forget to check out the 15 best affordable and sustainable sunglasses for more inspiration. 
Sunscreen
Safeguard your skin from the strong sun by applying sunscreen regularly. Make sure to choose a high SPF and reapply throughout the day, especially if you are spending time outdoors.
Backpack or Tote Bag
A lightweight bag is essential for carrying your daily essentials, such as water, snacks, sunscreen, and souvenirs, while exploring the island's attractions.
Here are the 10 best tote bags made from recycled materials. And for backpack lovers, we offer these 14 best affordable, vegan, and eco-friendly backpacks.
Lightweight Scarf or Shawl
Use a lightweight scarf or shawl as a cover-up, or sunshade, or to stay warm during cooler evenings, adding versatility to your wardrobe.
Comfortable Walking Shoes or Sneakers
Explore Jeju's natural beauty with comfortable sneakers or hiking shoes that provide support and traction for various terrains. For eco-friendly options, check out the 12 best brands for sustainable sneakers in Europe. 
Lightweight Rain Jacket
Be prepared for sudden rain showers that can occur on the island. A lightweight rain jacket will keep you dry without taking up much space in your bag. Discover the 20 best stylish and eco-friendly rain jackets in 2023. 
Cool Swimsuit
Do not forget to pack a swimsuit to enjoy the stunning beaches and clear waters of Jeju Island. Whether you are swimming or sunbathing, it is a must-have. Make sure to check out these amazing, recycled bikinis and swimsuits. 
Beach Bag
A spacious beach bag is perfect for carrying towels, snacks, beach toys, and other essentials for your beach outings.
Casual T-Shirts
Pack a few comfortable T-shirts for everyday wear and layering, ensuring you stay relaxed and stylish throughout your trip. Discover the 15 best affordable and ethical T-shirts made in Australia. 
Quick-dry Swim Shorts
These versatile shorts are perfect for swimming, but they also dry quickly, making them suitable for various water activities and exploring coastal areas.
Breathable Athletic Leggings
If you plan on hiking or engaging in outdoor activities, lightweight and breathable athletic leggings provide comfort and flexibility for active adventures. Check out these amazing organic bamboo leggings. 
Outfit Items Not to Wear on Jeju Island!
Heavy Winter Clothing
Leave bulky winter coats and heavy sweaters behind; the island has a mild climate.
High Heels or Uncomfortable Shoes
Opt for comfortable and practical footwear suitable for walking and hiking.
Formal Attire
Jeju Island has a relaxed vibe, so leave formal clothing for other occasions.
Heavy Makeup
With the island's warm climate, minimal makeup is more comfortable and practical.
Excessive Jewelry
Keep your accessories simple and lightweight to stay comfortable during outdoor activities.
So, whether you are planning a solo adventure, a romantic getaway, or a family vacation, with our suggestions you will have a wardrobe tailored to the magic of Jeju Island, allowing you to immerse yourself fully in the island's breathtaking natural beauty and vibrant culture.
Was this article helpful to you? Please tell us what you liked or didn't like in the comments below.
About the Author: Gohar Davtyan