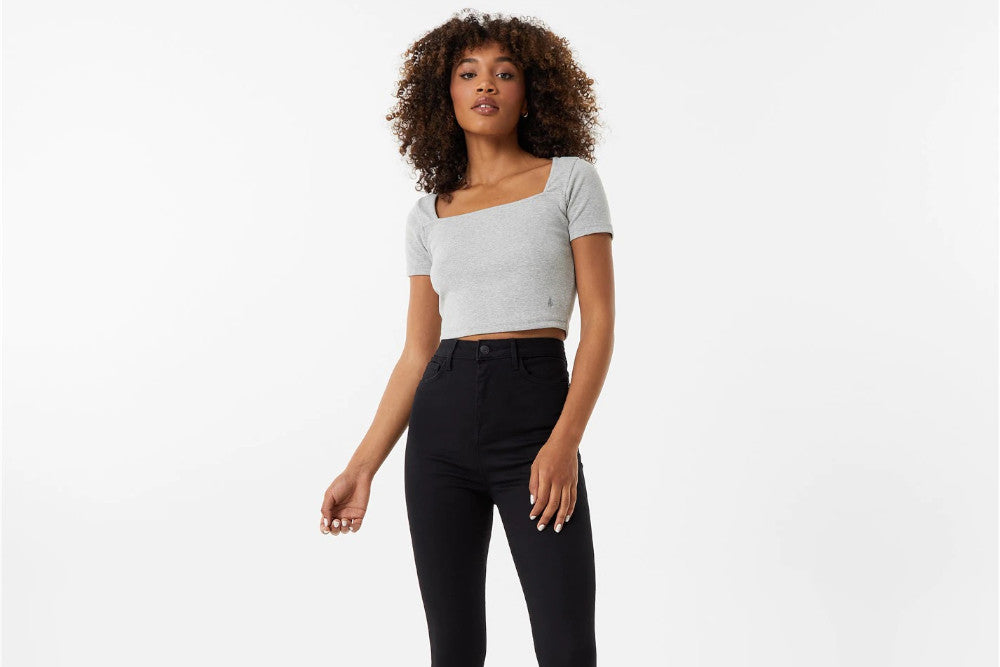 Jack Wills is a British fashion retailer founded in Devon in 1999 by Peter Williams and Robert Shaw. The multinational clothing-retail company creates British styles for men, women, and children.

Jack Wills makes clothing, accessories, shoes, swimwear, and beauty products. British retailer Frasers Group owns Jack Wills along with many other brands like Sports Direct, House of Fraser, Missguided, 18Montrose, Game, USC, Flannels, Everlast, Donnay, Lonsdale, and more.

The Frasers group operates more than 1,500 stores and has over 30,000 employees in stores, factories, logistics, brands, and subsidiaries across 20 countries where it does business.

Jack Wills focuses on five key areas: People, Health and Safety, the Environment, Customers, and the Community. It recognizes it has a responsibility to manage its environmental impact.


Panaprium is proud to be 100% independent, free of any influence, and not sponsored. We carefully handpick products from brands we trust. Thank you so much for buying something through our link, as we may earn a commission that supports us.

Sustainability Rating: 4/10
Rating FAQ

Category: Clothing, accessories, shoes, bags

For: Women, men, children

Type: Basics, denim, dresses, knitwear, activewear, underwear, loungewear, swimwear, outerwear, nightwear, sandals, flats, sneakers, boots

Style: Casual

Quality: Low

Prices: $

Sizes: 2XS-4XL, 4-20 (US), 6-22 (UK), 36-52 (EU), 6-22 (AU)

Fabrics: Cotton, linen, lyocell, modal, viscose, polyester, nylon, spandex, acrylic, polyurethane, rubber, leather, wool, silk, down

100% Organic: No

100% Vegan: No

Ethical & Fair: No

Recycling: Yes

Producing countries: Argentina, Bangladesh, Brazil, Cambodia, China, India, Morocco, Pakistan, Portugal, Spain, Turkey, Vietnam

Certifications: BCI, OCS, GRS, RDS, FSC, BSCI, Sedex



Sustainability Practices
Jack Wills only uses a tiny proportion of organic materials such as organic cotton or recycled materials such as recycled cotton, recycled polyester, and regenerated nylon.

Most of the fabrics it uses are either natural without relevant certifications, such as regular cotton or linen, or synthetic petroleum-based fibers such as polyester, nylon, acrylic, and more.

Jack Wills also uses a small proportion of semi-synthetic fibers or regenerated cellulosic fabrics such as lyocell, modal, and viscose. But only a tiny proportion of the materials used by Jack Wills are environmentally friendly and sustainable.

Jack Wills doesn't publish a list of all its manufacturers and processing facilities on its corporate website. But it has committed to responsible practices in its business and supply chain.

Jack Wills manufactures its clothes in many East Asian countries, where human rights and labor law violations happen every day.

The British clothing retailer does show some labor certification standards that could ensure good working conditions, health, safety, and other crucial rights for workers in its supply chain.

Jack Wills doesn't have any code of conduct that applies to all its suppliers and subcontractors based on the regulations set by the International Labor Organization (ILO).

Jack Wills has adopted a zero-tolerance approach to modern slavery
and human trafficking. It undertakes ethical business practices in line with its corporate social responsibilities.

Jack Wills only works with factories that have valid satisfactory third-party social auditing factory reports from organizations such as Amfori (BSCI) or Sedex.

Jack Wills doesn't use exotic animal skin, hair, fur, or angora. But it uses leather, wool, silk, and down feathers to manufacture many of its clothing pieces.

These animal-derived materials are cruel and unethical. They also harm the environment by producing greenhouse gases and waste. More sustainable alternatives exist.



Sustainability Goals
Jack Wills has identified key areas where it can make a difference. It focuses on energy usage in its stores, transport, and waste management.

Jack Wills is continuously aiming to reduce its carbon footprint and actively reducing the amount of waste it sends to landfill. It stays committed to minimizing waste and improving energy efficiency.
Reviews And Experiences With Jack Wills
Have you had (good) experiences with shopping at or the products of Jack Wills? Then leave us your rating below.