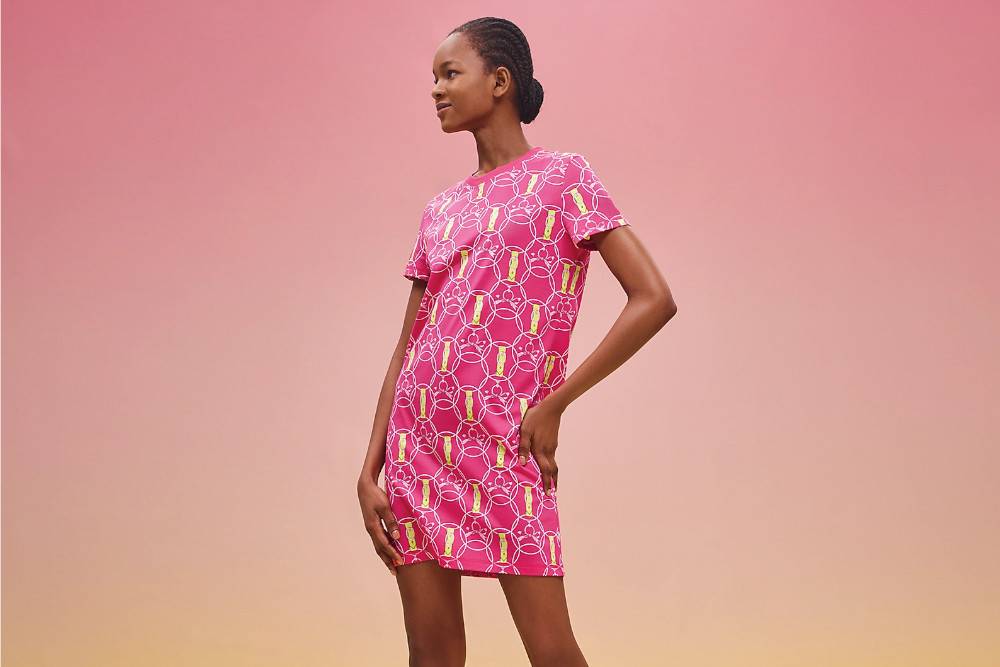 Hermès is a French fashion retailer founded in 1837 in Paris, France, by Thierry Hermès. The multinational clothing-retail company creates luxury fashion for women and men.

Hermès makes clothing, accessories, shoes, swimwear, beauty, and perfumes. It has more than 17,500 employees in stores, factories, logistics, brands, and subsidiaries.

Hermès is a family-owned and independent artisanal house that creates sustainable creations characterised by timeless elegance. It's committed to a responsible approach with cultural, societal and environmental commitments.

The clothing retailer integrates more and more circularity pronciples into its manufacturing process. It also researches and develops innovative alternative materials to design and make more sustainable creations.


Panaprium is proud to be 100% independent, free of any influence, and not sponsored. We carefully handpick products from brands we trust. Thank you so much for buying something through our link, as we may earn a commission that supports us.

Sustainability Rating: 5/10
Rating FAQ

Category: Clothing, accessories, shoes, bags, jewelry

For: Women, men

Type: Basics, knitwear, loungewear, swimwear, outerwear, heels, sandals, boots, flats, sneakers

Style: Chic

Quality: High

Prices: $$$

Sizes: 2XS-2XL, 0-14 (US), 2-16 (UK), 32-44 (EU), 4-18 (AU)

Fabrics: Cotton, linen, hemp, jute, viscose, acetate, polyester, nylon, spandex, polyethylene, polypropylene, acrylic, neoprene, polyurethane, rubber, leather, wool, silk, down

100% Organic: No

100% Vegan: No

Ethical & Fair: Yes

Recycling: Yes

Producing countries: not transparent enough

Certifications: GOTS, GRS, FSC, PEFC, RDS, LWG, RWS, SA 8000, ISO 14001



Sustainability Practices
Hermès only uses a tiny proportion of organic materials such as organic cotton and hemp, or recycled materials such as recycled cotton and recycled polyester.

Most of the fabrics it uses are either natural without relevant certifications, such as regular cotton or linen, or synthetic petroleum-based fibers such as polyester, nylon, acrylic, and more.

Hermès doesn't publish a list of all its manufacturers and processing facilities on its corporate website. It doesn't disclose how it chooses its network of suppliers.

The 2022 Fashion Transparency Index gave Hermès a score of only 31% based on how much the group discloses about its social and environmental policies, practices, and impacts.

Hermès manufactures most of its clothes in France and other European countries. It produces more than half of its products in in-house and exclusive workshops.

The French clothing retailer shows some labor certification standard that ensure good working conditions, decent living wages, health, safety, and other crucial rights for workers in its supply chain.

Hermès has a code of conduct that applies to all its suppliers and subcontractors based on the regulations set by the International Labor Organization (ILO).

Hermès assesses compliance with its Code of Conduct by informal visits or third-party audits with or without notice. It works with international and local unions and NGOs to improve the working conditions in its factories.

It's revolting that Hermès still use exotic animal products or by-products for clothing. It also uses animal hair, fur, and angora, leather, wool, silk, and down feathers to manufacture many clothing pieces.

These animal-derived materials are cruel and unethical. They also harm the environment by producing greenhouse gases and waste. More sustainable alternatives exist.


Sustainability Goals
Hermès has committed to new greenhouse gas (GHG) emission
reduction targets. It aligns with a pathway that limits global warming to 1.5°C.

Hermès plans a 50.4% reduction of scope 1 and 2 emissions in absolute value and 58.1% of scope 3 emissions in intensity (per €M of gross margin) between 2018-2030.

Hermès has committed to reducing the carbon footprint/m² of its real estate built or renovated by 50% by 2030 and to introducing 100% renewable electricity in direct operations by 2025.



Buy Here
Discover Hermès' sustainable collections at Hermes.com.
Reviews And Experiences With Hermès
Have you had (good) experiences with shopping at or the products of Hermès? Then leave us your rating below.