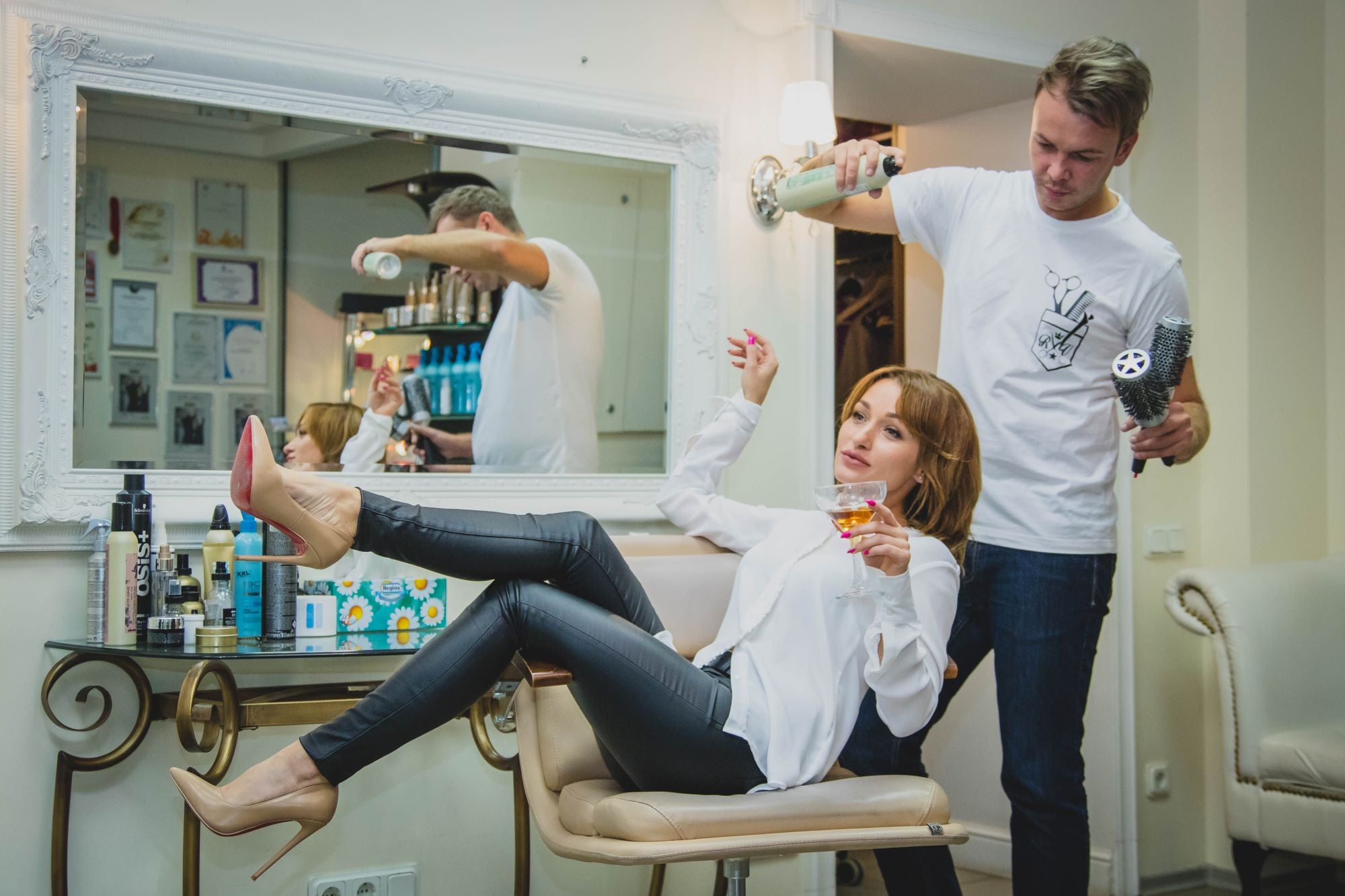 15+ Easy Ways to Dress your Best to a Hair Salon
When deciding what to wear to a hair salon, it is essential to prioritize comfort, practicality, and personal style. You want to wear something that allows easy movement, protects your clothes from potential hair color or styling product spills, and makes you feel confident during your visit. Opt for outfits that are versatile and can transition well to other activities or appointments you may have afterward.
Consider choosing items like chic blouses, tailored trousers, classic button-down shirts, and comfortable jumpsuits that strike a balance between style and functionality. Additionally, be mindful of the salon's atmosphere and dress code, if any. Ultimately, the goal is to feel relaxed and at ease while expressing your fashion sense during your visit to the hair salon.
Keep scrolling to discover more crucial tips, recommendations, and ultimate comfy outfit suggestions.
Panaprium is proud to be 100% independent, free of any influence, and not sponsored. We carefully handpick products from brands we trust. Thank you so much for buying something through our link, as we may earn a commission that supports us.
Chic Blouse
Opt for a stylish, lightweight blouse in a solid color or subtle pattern. It should be comfortable and allow for easy movement.
Pair it with tailored high-waisted pants or a delightful skirt for a polished look. Ultimately, add a pair of cute heels or make it a casual look by wearing comfy sneakers or flat sandals.
Structured Blazer
A well-fitted blazer adds a touch of sophistication to any outfit. Choose a neutral color like black, navy, or gray to create a versatile look.
Match it with a blouse or a fitted top, paired with slim-fit jeans or tailored trousers. Here are the 20 best ethical and sustainable blazers we have carefully selected specifically for you.
Statement Dress
Make a fashion statement with a trendy dress that showcases your style. Choose a length and silhouette that flatters your body shape. Pair it with heeled ankle boots or sandals and accessorize with a statement necklace or earrings.
Cute Shirt
A cute comfy shirt is an ideal choice when going to a hair salon. A crisp button-down shirt is a timeless choice. Opt for a white or light-colored shirt that fits well and is easy to move in. Match them with dark-wash jeans or tailored trousers, paired with loafers or ballet flats.
Comfortable Jumpsuit or Romper
A jumpsuit offers both style and comfort. Look for a relaxed-fit design in a flattering color or pattern.
Alternatively, go for a playful romper for a style change and a cool look. Add a belt to define your waist, and pair it with sneakers or ankle boots.
High-Waisted Jeans
A staple in any wardrobe, high-waisted jeans provide a flattering fit and can be dressed up or down depending on the occasion. Tuck in a casual T-shirt or blouse and wear with sneakers, ankle boots, or sandals.
Go for skinny jeans and a belt or wide-leg denim jeans with a tucked-in T-shirt for varying looks. Check out our wide selection of sustainable white denim jeans and black denim jeans.
Flowy Maxi Skirt
For a bohemian-inspired look, choose a flowy maxi skirt in a floral or geometric print. Look for one with a comfortable elastic waistband. Pair it with a fitted top or a tucked-in tank and complete the outfit with sandals or wedges.
Add some feminine flair by completing the look with some accessories, such as a cute scarf or delightful jewelry. Discover our selection of 15 best affordable warm maxi skirts for winte
Well-fitted Trousers
Opt for a pair of well-fitted trousers that can transition from the salon to other professional settings effortlessly. Pair them with a blouse, a blazer, and heels for a polished ensemble and ready-to-go look.
Sleek Pencil Skirt
A classic pencil skirt exudes elegance. Choose a neutral color like black, navy, or gray, and ensure it fits well and falls just below the knee. Style it with a blouse or a fitted top, and wear it with heels or flats.
Relaxed T-Shirt
For a casual and comfortable look, select a soft and breathable t-shirt in a color or pattern that suits your style. Combine the cute, relaxed Tee with jeans, shorts, or a skirt, and complete the look with sneakers or sandals. Check out our selection of the 15 best affordable and ethical T-shirts made in Australia.
Tailored Shorts
If you prefer a shorter length, opt for tailored shorts made of high-quality fabric. Choose a versatile color to mix and match with diverse tops for cute outfits. Pair a pair of tailored shorts with a blouse, a tucked-in top, or a blazer, and wear with loafers or sandals.
Stylish Sweater
Depending on the season, a lightweight or chunky sweater can elevate your outfit. Choose a design that complements your body shape. Wear it with jeans or a skirt. To finish off the look, put on ankle boots or ballet flats.
Faux Leather Jacket
Add a touch of edginess to your look with a well-fitted faux-leather jacket. Look for one that is versatile and can be worn year-round.
Style it with jeans, a dress, or a skirt, and wear it with boots or sneakers. For an easier choice browse through our selection of the 12 best affordable vegan leather jackets in 2023.
Culottes with Fitted Top
Culottes offer a trendy and comfortable alternative to skirts. Look for a flattering length and pair it with a top that balances the volume. Wear with a tucked-in blouse or a fitted top and complete the look with heels or flats.
Delightful Summer Dress
For a comfy and summery ensemble, opt for a delightful summer dress. Get creative and pair it with accessories that best elevate the look.
Go for lightweight, breathable fabrics in beautiful designs, such as floral or printed. Wear it with heels or platform sandals. For a comfier option, opt for cute colorful sneakers.
Flowy Blouse
Embrace a relaxed and feminine style with a flowy blouse. Look for lightweight fabrics and consider prints or delicate details. Pair with jeans or tailored trousers and complete the look with sandals or pumps. Remember to choose pieces that make you feel confident and comfortable during your visit to the hair salon.
Was this article helpful to you? Please tell us what you liked or didn't like in the comments below.
About the Author: Gohar Davtyan