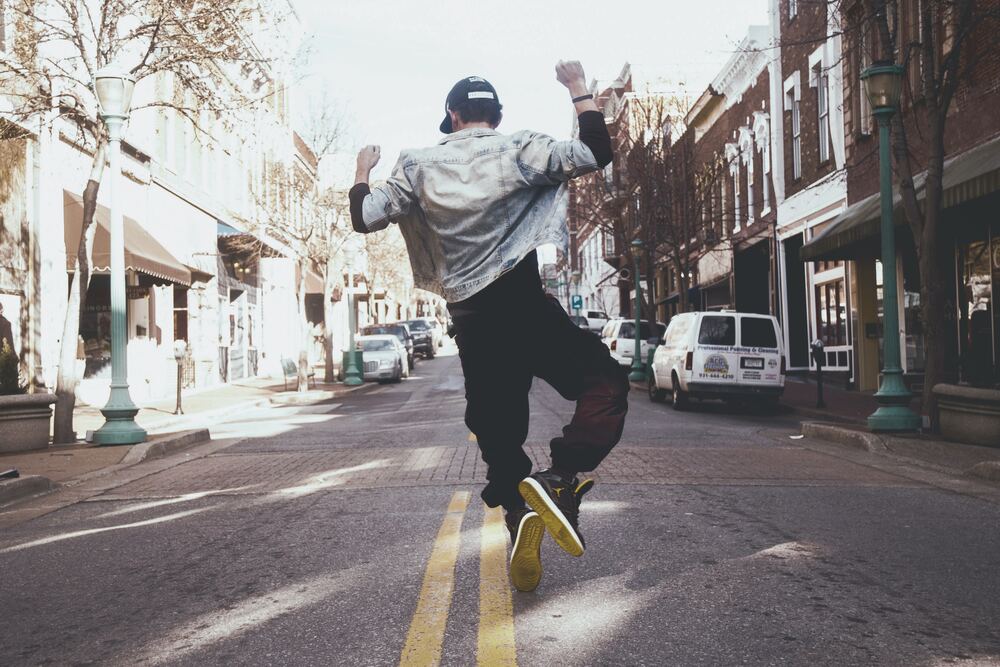 The Ultimate Guide To Guy's Disco Outfits
A disco party is the perfect place to socialize, dance and be as nostalgic as you want. But do you know what else is going to enhance your experience? A disco party outfit!
However, it can be an overwhelming or even challenging experience to pick the perfect disco party outfit, especially if you are a man.
Not to worry, though; here are some fun and unique outfit ideas that will turn heads and make for fascinating conversation starters.
Panaprium is proud to be 100% independent, free of any influence, and not sponsored. We carefully handpick products from brands we trust. Thank you so much for buying something through our link, as we may earn a commission that supports us.
The classic suit
Do you want to look and feel like James Bond? Or perhaps the Bee Gees? Well, you can channel your inner superstar through your dressing.
Get your hands on a sleek tailored suit, and don't stop there, either. Choose a bold color like vibrant purple or electric blue and pair it with an organic cotton shirt in any solid color with a couple of lapels. You will be the center of attention at your disco party.
Funky flared pants
Disco parties are often about remembering and re-living old times – albeit for a few hours. Why not step back in time with a pair of flared pants in eye-catching patterns or colors?
And when you are choosing your pants, go for the high-waisted look and pair them with a fitted shirt and platform shoes to ace the authentic '70s look.
Sequined blazer
Nothing screams disco like sequins. Therefore, as you can imagine, a sequined blazer will make for a statement piece that instantly grabs attention.
The shimmering sequins reflect light and create a dazzling effect, making you stand out in the crowd. Aside from that, it will add a touch of glamour and sophistication to your overall look, allowing you to embrace the disco party atmosphere with style.
Choose a metallic shade like gold or silver and pair it with black pants and a simple shirt if you want the blazer to steal the show.
Here is our selection of the best sustainable brands that make recycled blazers for women and men.
Retro jumpsuit
The best thing about jumpsuits is that they are hassle-free. Since it is a one-piece, you don't have to think much about what you will pair it with.
Unleash the disco spirit with a stylish jumpsuit in a retro print or solid color. To make it more dramatic, go for a wide-legged option. Complete the look by adding a pair of platform boots or sneakers.
Patterned shirts
With disco party outfits, there are hardly any rules. As such, you can go bold with a patterned shirt featuring geometric shapes, funky prints, or paisley designs. Go that extra mile and tuck it into high-waisted pants and add a wide belt for an effortlessly cool vibe.
Denim on denim
Yes! Denim can also be worn to a disco party. The easiest and perhaps the best way to assemble a disco-inspired denim ensemble is by pairing a denim shirt with flared jeans.
And you don't have to stop there either. Add a wide-brimmed hat and tinted sunglasses to complete the groovy look.
Velvet blazer
Velvet is one of the most versatile and timeless fabrics available. The material gives excellent vibes, so why not add a touch of luxury to your disco outfit with a velvet blazer?
If you want to draw more attention to yourself, go for deep jewel tones like emerald green or royal blue and pair them with black pants and a crisp white shirt.
Satin shirt
Another fabric that looks and feels lavish is satin. You can therefore use it to capture the essence of disco.
Get a satin shirt in a vibrant color like neon green or electric purple. To add a twist, roll up the sleeves, unbutton a few buttons, and let the fabric shine under the disco lights. Of course, you can pair this with high-waisted flared pants.
Flannel shirt
Obviously, shirts make the perfect layering piece for most male outfits. However, if you want to make a statement, go for a flannel shirt in a bright, contrasting color like red or pink.
Pair it with slim-fit pants and platform shoes for a trendy yet retro look.
Vegan leather jacket
The leather jacket is a timeless piece you can incorporate into almost any outfit. Subsequently, adding a leather jacket can add an edgy twist to your disco outfit.
Choose a fitted style and pair it with a colorful shirt and tight pants for a rock 'n' roll vibe.
Check out our 12 best affordable vegan leather jackets in 2023.
Turtleneck and blazer
Perhaps your disco party falls on a cold day? Or you just don't want to expose too much skin. Whatever it is, a turtleneck will add a touch of sophistication and flair to your ensemble. Pair it with a tailored blazer, flared pants, and platform shoes to kill the show.
Waistcoat and bow tie
Adding a waistcoat to your disco party outfit will elevate your style and create a more polished and retro-inspired look.
Waistcoats, also known as vests, were a popular fashion staple during the Disco era. By incorporating one into your look, you pay homage to the fashion trends of the 1970s and channel your inner disco dandy.
Go for a waistcoat in shiny fabric and pair it with a crisp white shirt, flared pants, and platform shoes for an authentic '70s look.
Shimmering tuxedo
This may sound cliché, but a tuxedo never goes out of style. You can make a grand entrance in a shimmering tuxedo that exudes disco glam. Find one with metallic accents and pair it with a black shirt and patent leather shoes for a classic look.
Colorful suspenders
You can always add a playful touch to your disco ensemble with colorful suspenders. Wear them over a patterned shirt and pair them with fitted pants for a vibrant and trendy look.
Retro accessories
An outfit without accessories is often bland, so why risk that with yours? Complete your disco outfit with retro accessories like oversized sunglasses, wide headbands, or chunky gold chains. These finishing touches will make your outfit pop effortlessly.
Conclusion
Choosing outfits for themed parties can be daunting. You do not have to struggle if you are getting ready to attend a disco party. Pick from any of these 15 outfits, and you will undoubtedly stand out. The best part is that fashion has no rules, so you can also play around with the options.
Was this article helpful to you? Please tell us what you liked or didn't like in the comments below.
About the Author: Dinushka Breaker Gunasekara