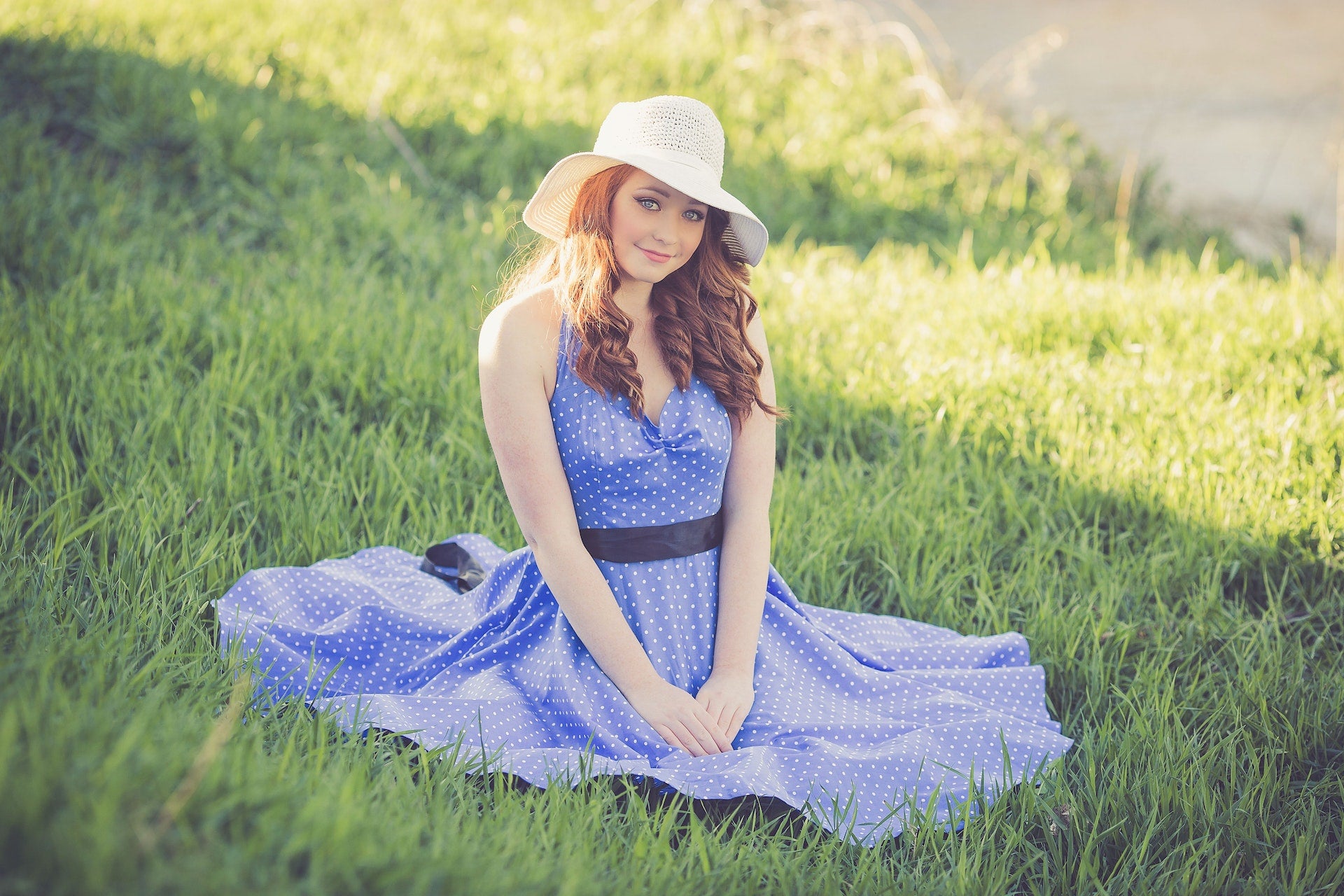 Garden Party Outfits Ultimate Guide: 15 Awesome Looks
An invitation to a garden party can come any time during spring, summer, and autumn, and choosing the perfect outfit can be difficult.
You want to look fashionable while being comfortable enough to have a great time. To achieve this, it is very important to consider the weather conditions, as well as your relationship with the people you are going to meet.
Nothing to worry about! Here we will share the best garden party outfit ideas, that combine practicality and style.
Keep reading if you want to be the best dressed.
Panaprium is proud to be 100% independent, free of any influence, and not sponsored. We carefully handpick products from brands we trust. Thank you so much for buying something through our link, as we may earn a commission that supports us.

Floral prints
Floral prints are inspired by nature which makes them great for an outside party.

You can choose a beautiful midi dress or a blouse featuring such a print, for a dressy and put-together look.

Check out these affordable designer clothing brands for more fashion inspiration.

Trousers + blouse outfits
Step up your style game for a formal garden party. A combination of trousers and a cute blouse never goes wrong.
Feel free to play with the colors you are wearing: For example, you can choose a bright-colored blouse and a pair of white trousers, or a white blouse and appear of yellow trousers.

When it comes to materials and styles, there are many fashionable options to choose from.
Click here to learn more about the best organic cotton trousers in 2023.

Shirts
Wearing a shirt is an amazing idea for a casual garden party.
Create a breathable and comfy outfit, with a pair of straight jeans or a skirt.

Discover the best affordable and sustainable shirts.



Prioritize comfort
If you want to have a great time think about choosing light and airy fabrics that are breathable and allow a lot of movement.
Don't forget to layer your clothes if the weather conditions require it.

Here are 200 sustainable clothing brands in Europe that can inspire you to make the best choice!

Midi dresses
Midi dresses are very versatile and can be worn on many occasions. For a garden party, you will never be overdressed or underdressed if you choose a dress in this length.

The only other thing you'll need to complete your beautiful outfit is a comfortable pair of shoes.

Purchase your dress from an eco-friendly brand.



Pleated skirts
Wear a beautiful pleated skirt that highlights your waist. Tuck your blouse in if you want to showcase your skirt.

You can choose a bright-colored skirt and pair it with a black or white top for an elegant outfit.

Looking for sustainable skirts? Read our article!

Keep it simple
Dress to impress, but don't overdo it!
Save your sparkling party clothes for another occasion. Don't wear clothes that are too tight and can make you feel uncomfortable, avoid heavy fabrics, and don't wear high heels because they can sink into the grass.

If you want to learn more about planning your outfits and organizing your closet check out our article about the best free capsule wardrobe apps in 2023.

Jumpsuits
Lightweight and flexible, jumpsuits are a great idea for a garden party!

They come in many beautiful colors and prints, and it is entirely up to you to choose a simple or a colorful one.

The best jumpsuits are versatile, timeless pieces that enhance your style.
Take a look at our sustainable recommendations.

Wear lightweight materials
The materials you are wearing are as important as the designs themselves. That is because poor-quality materials are unhealthy and can make you feel hot and itchy, ruining what could have been a great time.

To avoid this, always choose to buy from brands that use natural, organic, or recycled fabrics of very high quality.



Jeans
If you are going to attend a casual garden party, a simple but effective outfit that you can wear is a combination of jeans and a T-shirt.

If this sounds too simple, you can always add beautiful accessories.

Read our article about the best affordable and sustainable Lyocell denim jeans.

Denim jackets
Bringing a jacket to an outside party is always a good idea!
Weather conditions can change throughout the day, and you can always benefit from thinking in advance.

Click here to discover the best affordable and sustainable denim jackets.
Cardigans
Cozy and stylish, cardigans are great alternatives to jackets.
They look fantastic in many combinations with dresses, T-shirts and jeans, blouses and skirts.

Save these cardigans for shopping inspiration.

Stripes
Stripes are timeless patterns that never go out of fashion.
If you want to create a simple, yet stylish outfit choose a striped dress.
Click here for our ethical and sustainable recommendations.

Seasonal colors
If you don't know what color is best for a garden party, here's a tip for you: Wear colors that match nature's colors.
During spring and summer, you can wear pastels inspired by the colors of the flowers, and bold, bright shades of blue inspired by a clear sky.
During autumn, match your outfit to the falling leaves - wear shades of brown, copper red, and gold.
Let yourself be inspired by our articles about the ultimate cute fall outfits for moms and the best summer dresses.





Sweaters
For a garden party taking place on a chilly day, choose a beautiful and comfortable sweater.

Sweaters are cute, versatile, and multifunctional. Create layers in your attire by adding a beautiful jacket and a soft scarf to keep you warm and cozy.

Check out the best organic cotton sweaters.


Summing up
The best outfits for garden parties are made of lightweight and breathable fabrics that allow you to feel comfortable the whole time. Be stylish and wear colors and prints inspired by nature.
Avoid anything that would prevent you from enjoying the party, such as high heels, clothes that are too revealing, clothes that are too tight, as well as outfits that are not appropriate for the weather outside.
Always mind the people that you are going to meet.
For a casual garden party with your family or best friends, you can wear a very comfortable outfit such as a T-shirt and a pair of jeans, while for a more formal event with your coworkers, you should choose a dressy look - trousers and a beautiful top or a midi dress are the first ideas that come to mind.
If you like this article, share it with your friends!
Was this article helpful to you? Please tell us what you liked or didn't like in the comments below.
About the Author: Miruna Dulcea