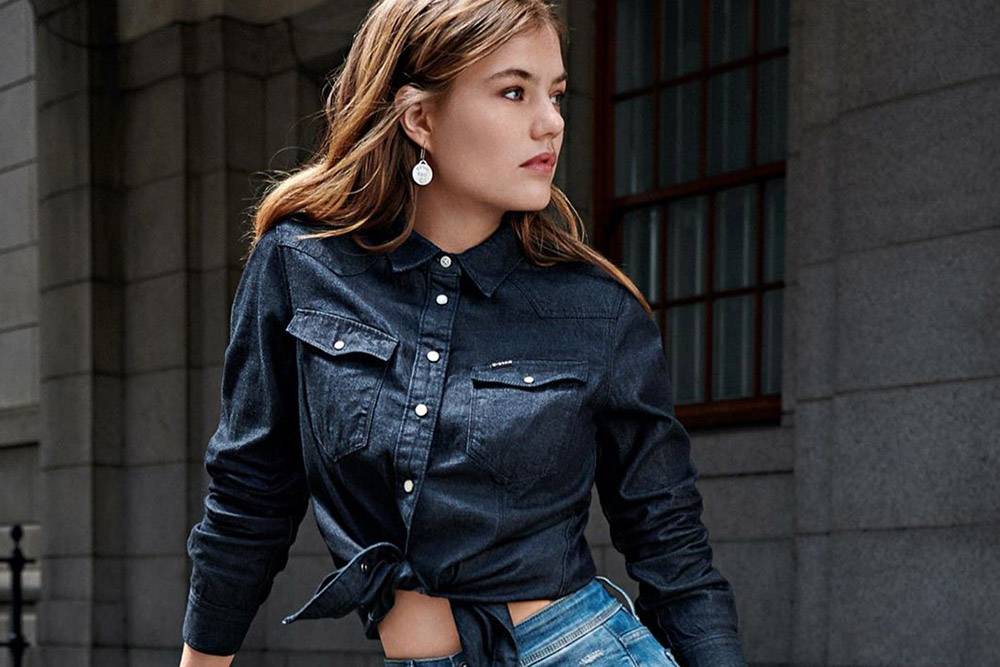 G-Star RAW is a Dutch fashion company making designer clothing and denim for women and men since 1989. It's heavily influenced by military clothing with strong attention to detail.

G-Star RAW was founded by Jos van Tilburg in Amsterdam. It specializes in raw, unwashed, untreated denim and offers original designs including special pockets constructions and use of trims.

The Dutch label creates luxury denim for the streets with desirable materials and distinctive silhouettes. It focuses on innovation, designing for the future with a circular approach to denim.
Panaprium is proud to be 100% independent, free of any influence, and not sponsored. We carefully handpick products from brands we trust. Thank you so much for buying something through our link, as we may earn a commission that supports us.

Sustainability Rating: 5/10
Rating FAQ

Category: Clothing, shoes, accessories

For: Women, men, children

Type: Basics, denim, dresses, sneakers

Style: Casual, rock, military

Quality: Medium

Price: $$

Sizes: XS-2XL, 0-18 (US), 2-20 (UK), 32-48 (EU), 4-22 (AU)

Fabrics: Cotton, linen, hemp, ramie, lyocell, modal, viscose, spandex, nylon, polyester, polyurethane, rubber, leather, wool, silk, down

100% Organic: No

100% Vegan: No

Ethical & Fair: Yes

Recycling: Yes

Producing country: Bangladesh, Belarus, China, India, Indonesia, Italy, Japan, Mauritius, Morocco, Myanmar, Pakistan, Tunisia, Turkey, United Arab Emirates, Vietnam

Certifications: GRS, RWS, FSC, ZDHC

Sustainability Practices
"G-Star RAW designs for the future. Both in style and in the way we impact the PLANET and PEOPLE around us, in every step of our product lifecycle. Attention to sustainability starts at the design stage and continues throughout the entire manufacturing process."


G-Star RAW is investing in sustainable innovation and incorporating it into everything it does. It aims to make quality denim of the future with respect for people and the planet in a transparent manner.

G-Star RAW uses a medium proportion of sustainable materials, including natural fibers such as organic cotton, linen, and hemp. It also uses some regenerated cellulosic fabrics such as lyocell.

The denim label also creates clothes out of recycled materials such as recycled polyester, nylon, elastane, and cotton. It also uses a non-negligible amount of virgin synthetic materials made from oil.

ABOUT G-STAR RAW ETHICS:

G-Star RAW produces its clothes in countries with a risk of labor law violations. It has a Code of Conduct based on the standards of the International Labor Organization (ILO). It publishes a detailed list of most of its suppliers.

The clothing brand is developing measures to improve labor standards and offer living wages to all workers in its supply chain. It aims to accelerate positive change in worker rights by auditing suppliers for compliance, offering self-assessments, and supporting supplier partners to improve their practices.

G-Star RAW doesn't use any exotic animal skin, or hair, fur, or angora. But it uses leather, wool, silk, and down feathers to make some of its clothes.

These animal-derived materials are unsustainable and unethical. Billions of animals are brutally slaughtered every year for fashion. It's cruel and unnecessary, especially since more sustainable alternatives exist.

Sustainability Goals
G-Star RAW is committed to contributing to the reduction of plastic pollution. It's testing compostable and biodegradable polybags.

The denim brand also continues to engage suppliers to further strengthen sustainable chemical management practices.

G-Star RAW's goal for 2020 is to use 100% sustainable cotton and 90% sustainable materials.

It aims for a 20% carbon footprint reduction by 2020 compared to its emissions in 2014.

G-Star RAW will launch a new sustainability strategy to 2030 later this year.

However, G-Star RAW doesn't show any measurement of its water usage, pollution, and waste across its supply chain. It doesn't have any clear sustainability goal, science-based target, or timeline to improve in the future either.

Buy Here
Discover G-Star RAW sustainable collections at g-star.com.
Reviews And Experiences With G-Star RAW
Have you had (good) experiences with shopping at or the products of G-Star RAW? Then leave us your rating below.