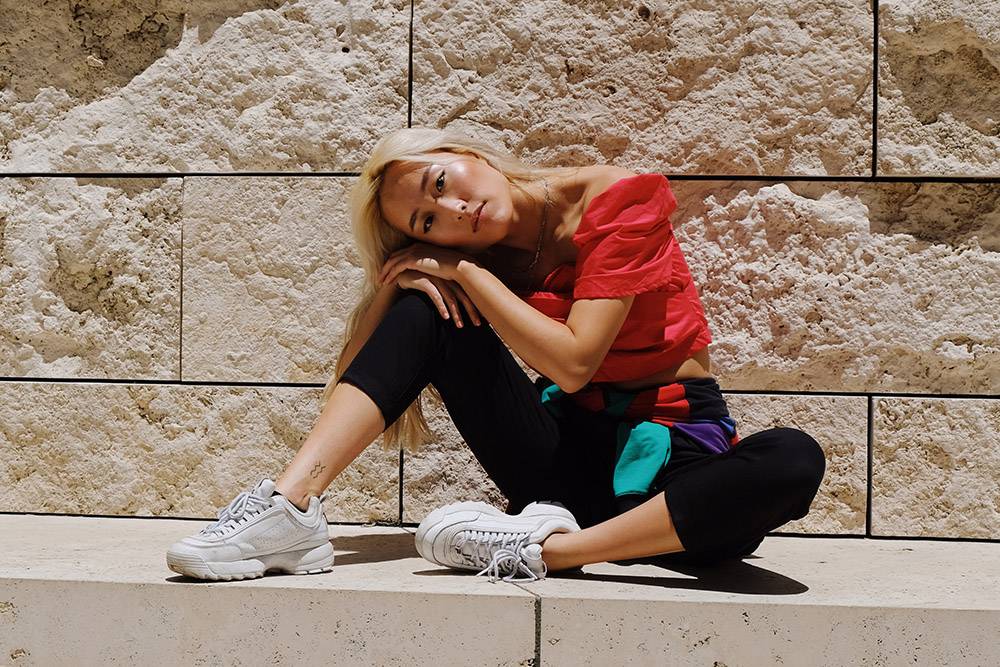 FILA is an international sportswear manufacturer founded in Italy in 1911. It creates shoes, clothing, and accessories inspired by style, elegance, and passion.

FILA is constantly developing the most innovative ways to celebrate life in motion. It creates multifunctional activewear and workout gear for women, men, and kids.

The company pursues excellence in terms of quality, safety, health protection, and environmental protection standards. It educates on sustainability and manages operations in an eco-compatible manner.
Panaprium is proud to be 100% independent, free of any influence, and not sponsored. We carefully handpick products from brands we trust. Thank you so much for buying something through our link, as we may earn a commission that supports us.

Sustainability Rating: 1/10
Rating FAQ

Category: Clothing, shoes, bags, accessories

For: Women, men, children

Type: Sportswear, basics, dresses, loungewear, sneakers, underwear, outerwear

Style: Casual, hip hop

Quality: Medium

Price: $$

Sizes: XS-2XL, 2-22 (US), 4-24 (UK), 34-52 (EU), 4-24 (AU)

Fabrics: Cotton, viscose, polyester, nylon, spandex, acrylic, polyurethane, rubber, leather, wool

100% Organic: No

100% Vegan: No

Ethical & Fair: No

Recycling: No

Producing country: not transparent enough

Certifications: no certification

Sustainability Practices
"FILA aims to execute sustainable value management for people, environment, and society to ensure growth as a global company."


FILA strives to grow as a sustainable sportswear manufacturer by protecting the human rights and diversity of its employees. It has four core values based on harmony, passion, innovation, and pride.

The company aims to execute sustainable value management for people, the environment, and society to secure sustainable growth. It wants to establish a transparent corporate eco-system.

FILA only uses a tiny proportion of sustainable materials such as recycled paper.

Most of the fabrics used by FILA are highly polluting synthetic petroleum-based fibers such as polyester, nylon, spandex, and acrylic.

The sportswear brand has a code of conduct that applies to all its suppliers and subcontractors and sets a clear minimum standard for supply chain partners.

However, FILA provides no information regarding how it chooses its network of suppliers.

It doesn't present any certification that would ensure social and labor standards, ethical and sustainable production.

FILA doesn't state if any audits are conducted to ensure good working conditions, decent living wages, health, safety, and other important rights for workers in its supply chain.

FILA doesn't use any exotic animal skin, or hair, fur, angora. But it uses leather and wool to manufacture some of its clothing.

These animal-derived materials are cruel and unethical. They also harm the environment by producing greenhouse gases and wastes. More sustainable alternatives exist.

Sustainability Goals
FILA measures its greenhouse gas emissions and plans to engage in energy-saving activities in the future.

It also tries its best to minimize the amount of product incineration and showed a reduction of 52% in 2019 compared to the previous year.

The company plans to increase its use of eco-friendly materials through product collaboration.

However, FILA doesn't show any measurement of its water usage, chemical release, pollution, or waste across its supply chain.

It doesn't have any clear sustainability goals, science-based targets, or timeline to improve in the future either.

Buy Here
Discover FILA sportswear collections at fila.com.


Reviews And Experiences With FILA
Have you had (good) experiences with shopping at or the products of FILA? Then leave us your rating below.