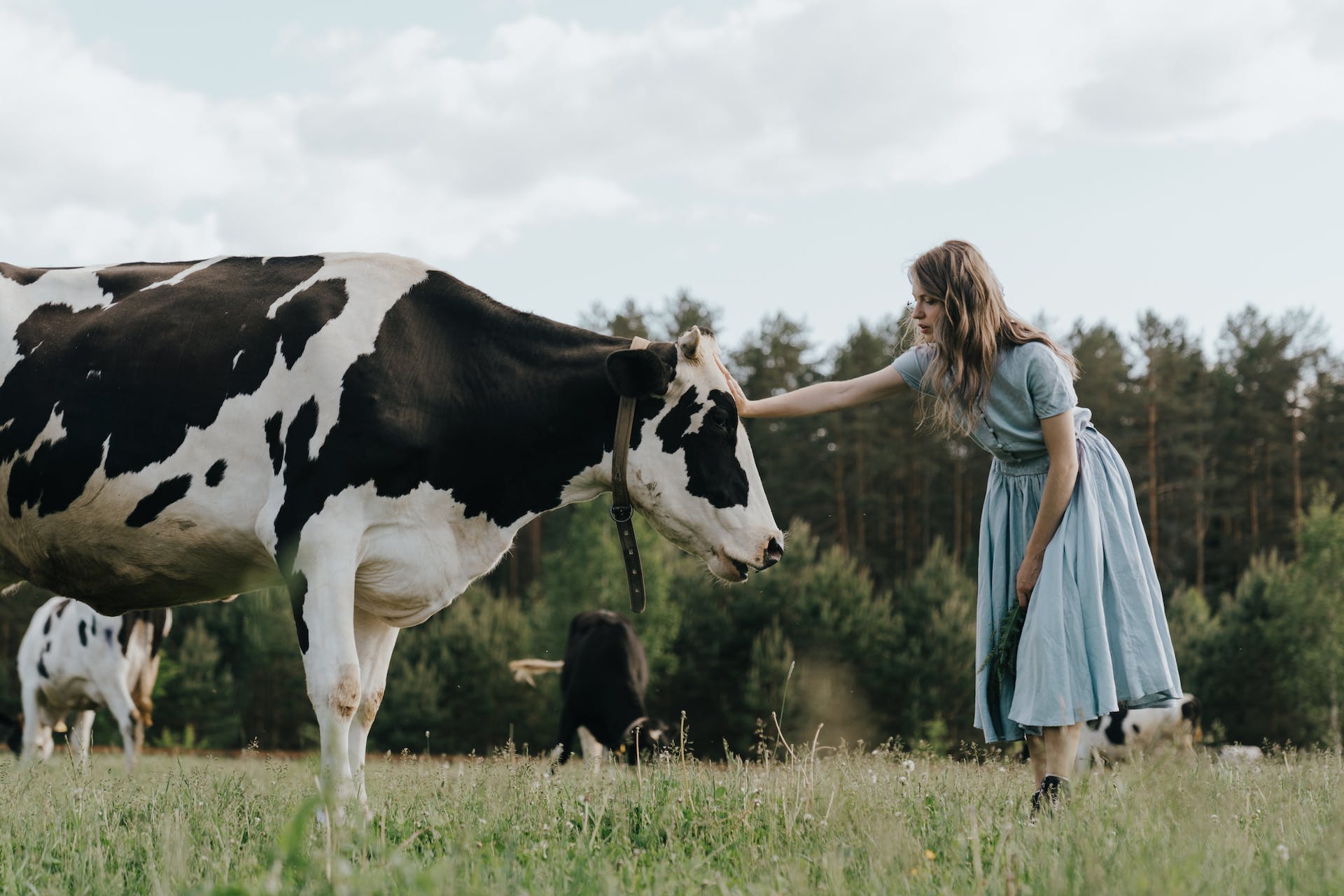 What To Wear To A Farm Party - 15 Amazing Ideas
Regardless if you are going to a countryside party or you are bringing the rustic aesthetic to town with a farm-themed party, you might need some fashion inspiration to craft a beautiful outfit.
You are in the right place!
From cute and comfortable dresses, to to fashionable knitwear and country clothing, our suggestions can help you be the star of the party. Keep reading to discover them.
Panaprium is proud to be 100% independent, free of any influence, and not sponsored. We carefully handpick products from brands we trust. Thank you so much for buying something through our link, as we may earn a commission that supports us.

Classic midi dress
Embrace the charm and simplicity of countryside living with a beautiful midi dress. This timeless style will never go out of fashion and it is suitable for many occasions.
Make sure to purchase a flattering dress in the right size for your body and choose a comfortable and breathable material.
Take a look at these cute, cheap, and sustainable summer dresses.

Skirt outfits
Skirts are extremely versatile and can be worn with any top of your choice. Craft an elegant outfit with a beautiful skirt and a white shirt or blouse.
Discover our sustainable recommendations.


Boots
Boots are a fantastic footwear idea, especially if the party is actually taking place in the countryside.
That's because boots are comfortable and suitable for standing, walking, and dancing on many surfaces, including uneven ones. Cowboy boots are also a great design for a farm party.

Great news! You can now purchase amazing boots that are made from animal-free materials.
Click here to discover the 18 best affordable vegan leather boots in 2023.

Slip dress
For a hot summer day, choose an attractive slip dress. Best slip dresses are affordable, fashionable, and ethically made from sustainable materials.
Go for a classic, neutral color, that is versatile. This way, your beautiful outfit will be ready in no time.
Here are the 20 best affordable and sustainable slip dresses.



Basic T-shirt outfits
Basic clothes are the foundation of any amazing wardrobe. That's because they allow you to create elegant and versatile outfits for any occasion.
For a beautiful farm party outfit, wear a basic organic cotton T-shirt with a skirt or a pair of shorts. This is the kind of attire you need if you like to mix practicality and style.
Don't worry about your outfit being too simple! You can always accessorize with beautiful jewelry to make your outfit more interesting.
Take a peek at the 15 best organic cotton T-shirts made in Canada.



Comfortable flannel shirts
Flannel shirts are synonymous with country fashion. You can pair them with jeans or shorts to achieve the perfect farm party look.
Make your outfit fashionable and layer a flannel shirt over a basic T-shirt.
Check out our selection of affordable and sustainable flannel shirts.

Crop top outfits
Create a fabulous outfit that reflects your personality and style with a crop top. Mix urban and rural elements to craft a unique farm party look that will not go unnoticed.
Crop tops can be worn with denim shorts, skirts, leggings, or jeans.
Purchase yours from a sustainable brand.

Cozy sweaters
If it's cold, a sweater is the perfect way to stay warm and express your love for the countryside.
Sweaters go with any outfit from this list. They are fashionable and cozy, and they can also be sustainable.
Floral dresses
When it comes to romantic and feminine outfits, there is a lot to choose from! Floral prints are fantastic for a farm party.
Pair a floral dress with cowboy boots and a hat to achieve the perfect look.
Enhance your style with one of these affordable and elegant dresses for special occasions.

Practical backpacks
A backpack is an effortless way to carry your belongings with you. It is a great idea to complete your farm party outfit with a backpack because it matches the relaxed vibes of your look.
Discover the best affordable and cruelty-free backpacks.



Versatile denim jackets
Denim is an essential material for country fashion.
With a denim jacket, you can create many stylish combinations: You can wear it over a dress, or you can combine it with other denim clothes. Either way works amazingly as a farm party outfit.
The best denim jackets are affordable, durable, and sustainable. Click here to discover them.



Denim dress
Denim dresses are perfect for laid-back occasions. You only need to add a pair of cowboy boots and your party outfit is ready!
Denim dresses come in many lengths, colors, and sizes, so it's very easy to find a flattering one.

A lot of sustainable brands are transforming the industry with eco-friendly and stylish designs. Read our article to find out more.



Boyfriend jeans
If you want an outfit that's both trendy and appropriate for a farm party, go for a pair of boyfriend jeans. Wear them with a beautiful shirt.
When it comes to jeans, you have a wide range of options, but boyfriend jeans are one of the most comfortable and casual.
If you prefer a more glamorous attire, you can dress this outfit up with jewelry.
Check out the 20 best affordable and sustainable lyocell denim jeans.



Overalls
Overalls are amazing clothing items that can help you achieve the best farm party look in an instant!
Rugged and casual clothes are essentials of country living, and a pair of overalls can save the day if you want a gorgeous outfit with minimal effort.
You can now purchase cozy and ethically made dungarees and overalls from eco-friendly brands.



Outfits with shorts
Breathable and comfortable, shorts are perfect for hot summer days. Embrace the freedom this party gives you in terms of fashion and attend in style, wearing an outfit with shorts.
Add a beautiful T-shirt and a pair of comfortable shoes to complete your relaxed look.
Click here to discover our sustainable suggestions.



Don'ts
It's time to talk about the clothing items you should avoid when going to a farm party.
Let's start with the obvious: Don't wear heels. Usually, a farm party takes place outside and this involves a lot of walking on uneven surfaces. In this case, heels can be very uncomfortable. Stay safe and match the theme of the party with a beautiful pair of comfortable boots instead.

Don't wear work clothes. If you work in an office you probably have a lot of elegant clothes in your wardrobe. They might be too much for a farm party. 
You should also avoid party dresses that are tight and uncomfortable.
Go for a more relaxed outfit that is flexible, breathable, and allows you to have the best time!
If you like our tips, share this article with your friends!
Was this article helpful to you? Please tell us what you liked or didn't like in the comments below.
About the Author: Miruna Dulcea