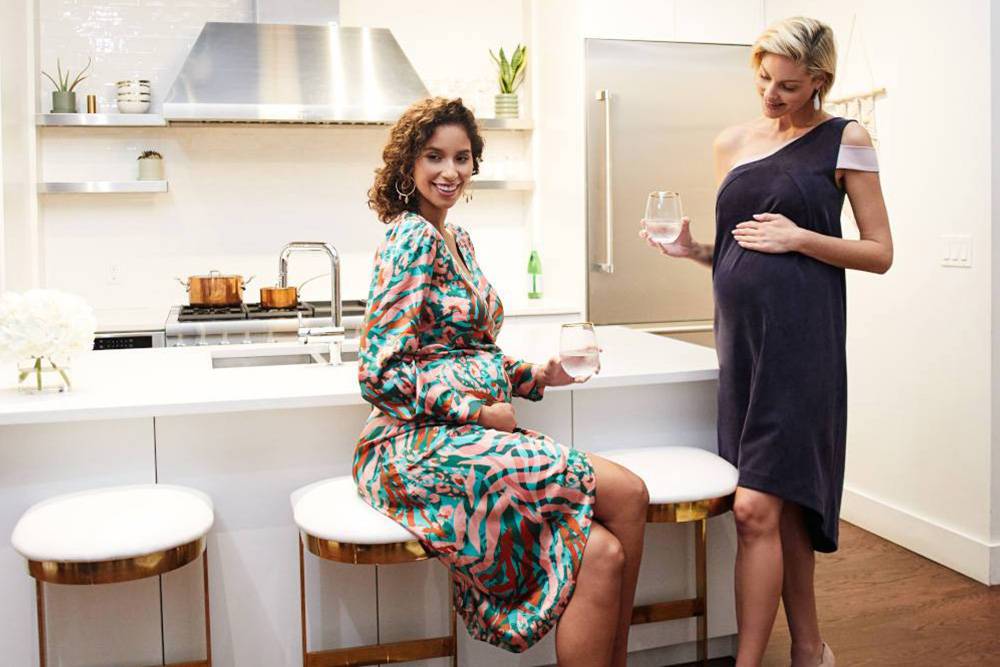 Emilia George is an American maternity and nursing wear brand founded by Elle Wang. Emilia is a girl's name she likes. George is the name of her son.

She decided to make pregnancy even more special by creating sustainable and beautiful clothing, also to avoid irritated, hot, and itchy skin.

The brand designs its clothes to shine for all stages of motherhood: during and after pregnancy, at work, at home. Elle Wang never thought of going into fashion, and more specifically maternity industry until she was pregnant and annoyed with existing maternity wear.

After many conversations with her mom and other pregnant women about maternity wear, she decided to create a new solution to the common problems moms especially working moms face.


Panaprium is proud to be 100% independent, free of any influence, and not sponsored. We carefully handpick products from brands we trust. Thank you so much for buying something through our link, as we may earn a commission that supports us.

Sustainability Rating: 3/10
Rating FAQ

Category: Clothing

For: Women

Type: Maternity

Style: Casual, classic

Quality: High

Price: $$

Sizes: XS-XL

Fabrics: Polyester, spandex, lyocell, cupro, silk

100% Organic: No

100% Vegan: No

Ethical & Fair: No

Recycling: Yes

Producing country: partly in the USA, not transparent enough

Certifications: OEKO-TEX, GRS



Sustainability Practices
"Our simply revolutionary approach to maternity workwear empowers you to pursue your professional mission while pregnant, with confidence and a clear conscience. [...] Pregnancy is a beautiful moment where motherhood is imminent, and femininity is blossoming. [...] With thoughtful details and innovative, sustainable fabrics that make you look as good as you feel, Emilia George elevates motherhood."


Emilia George uses fabrics that are 90% vegan, recycled, and Oeko-Tex certified. It understands that what we put on our body affects our health and the planet. It uses environmentally friendly fabrics such as lyocell, cupro, and synthetic fabrics like polyester and spandex.

Each clothing piece is designed in Manhattan with imported fabrics. Some garments are manufactured in New York City, others are imported.

Emilia George provides little information regarding how it chooses its network of suppliers or if any type of audit is conducted to ensure good working conditions and identify potential risk areas.

The maternity wear brand also uses silk for its collection. Silk is a luxury fabric and considered one of the finest fiber in the fashion world. However, the mass-farming, killing, and harvesting of thousands of silkworm cocoons to produce a silk dress are cruel, unethical, and harmful to the environment.



Sustainability Goals
Emilia George loves stylish and sustainable high-quality fabrics. It's committed to ensuring the integrity of each piece with respect to our planet.

But it doesn't reveal any measurements of its pollution, greenhouse gas emission, waste, water, and energy consumption across its supply chain.

Emilia George doesn't have any clear goal or timeline to become more sustainable in the future either.


Buy Here
Discover Emilia George's sustainable maternity and nursing wear at emiliageorgeofficial.com.


Reviews And Experiences With Emilia George
Have you had (good) experiences with shopping at or the products of Emilia George? Then leave us your rating below.