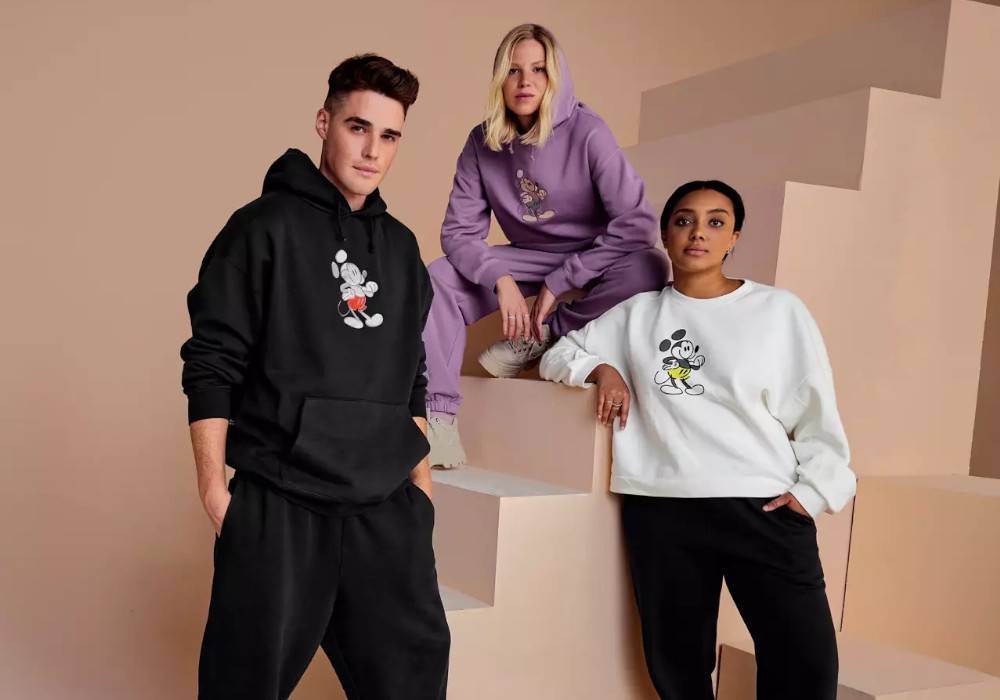 The Walt Disney Company, also known as Disney, is an American multinational mass media and entertainment conglomerate founded in 1923 in Los Angeles, California, United States.

Disney aims to be the world's premier entertainment company. It also creates apparel for men, women, and children. The company makes clothing, accessories, shoes, swimwear, eyewear, watches, and jewelry.

The Walt Disney Company owns the Disney brand and its amusement parks, as well as other franchises such as Pixar, Star Wars, Marvel, and National Geographic.

Disney is committed to creating a better world through its stories, experiences, operations, and philanthropy. It helps change the planet's story, creating a healthier home for people and wildlife. It also inspires hope, especially for children.


Panaprium is proud to be 100% independent, free of any influence, and not sponsored. We carefully handpick products from brands we trust. Thank you so much for buying something through our link, as we may earn a commission that supports us.

Sustainability Rating: 3/10
Rating FAQ

Category: Clothing, accessories, shoes, bags, jewelry

For: Women, men, children

Type: Basics, denim, dresses, knitwear, activewear, underwear, loungewear, swimwear, outerwear, nightwear, flats, slippers, slides

Style: Casual

Quality: Low

Prices: $

Sizes: 2XS-4XL, 0-30 (US), 2-32 (UK), 32-58 (EU), 2-32 (AU), plus

Fabrics: Cotton, linen, lyocell, modal, viscose, acetate, polyester, nylon, spandex, polyethylene, polypropylene, acrylic, neoprene, polyurethane, rubber, leather, wool, silk

100% Organic: No

100% Vegan: No

Ethical & Fair: No

Recycling: Yes

Producing countries: Argentina, Australia, Austria, Belgium, Bulgaria, Brazil, Canada, Cambodia, China, Chile, Colombia, Croatia, Czech Republic, Denmark, Estonia, France, Germany, Guatemala, Peru, Poland, Portugal, Hong Kong, Hungary, India, Indonesia, Israel, Italy, Ireland, Japan, Latvia, Luxembourg, Malaysia, Macedonia, Mexico, New Zealand, Philippines, Russia, Sri Lanka, Singapore, South Korea, Spain, Sweden, Taiwan, Thailand, Turkey, United Kingdom, UAE, United States, Ukraine, Uruguay, Vietnam

Certifications: FSC, SMETA, BSCI, WRAP



Sustainability Practices
Disney takes wide-ranging measures to protect biodiversity, reduce its consumption of water, energy, and other resources, avoid waste, and combat climate change.

It wants to be better and more efficient by looking at every aspect of its value chain to ensure the healthy functioning of our planet. However, the majority of its business remains detrimental to the environment.

Disney only uses a tiny proportion of organic materials such as organic cotton or recycled materials such as recycled polyester, and regenerated nylon.

Most of the fabrics it uses are either natural without relevant certifications, such as regular cotton or linen, or synthetic petroleum-based fibers such as polyester, nylon, acrylic, and more.

Disney also uses a small proportion of semi-synthetic fibers or regenerated cellulosic fabrics such as Tencel lyocell, modal, acetate, and viscose.

Tencel is an eco-friendly fiber made with wood pulp from certified sustainable forests. But only a tiny proportion of the materials used by Disney are environmentally friendly and sustainable.

Disney publishes a list of all its manufacturers and processing facilities on the supply chain mapping platform Open Supply Hub. It has committed to respecting human rights and promoting supplier diversity.

Disney's products available in stores are made in sweatshops. Disney breaches local labor laws, oppresses workers, and forces staff to do three times the amount of work they should. Modern slavery, child labor, and suicide cases involving Disney in Chinese factories were previously reported.

Disney cares more about its suppliers now with higher transparency and worker empowerment initiatives. But the brand still doesn't pay a living wage across its supply chain.

The 2022 Fashion Transparency Index gave Disney a score of 17% based on how much the group discloses about its social and environmental policies, practices, and impacts.

Disney manufactures some of its clothes in Turkey and many other East Asian countries, where human rights and labor law violations happen every day.

The American clothing retailer does show some labor certification standards that could ensure good working conditions, health, safety, and other crucial rights for workers in parts of its supply chain.

Disney has a code of conduct that applies to all its suppliers and subcontractors. It takes seriously claims of labor standards violations and works to investigate and address these allegations promptly and responsibly.

Disney assesses compliance with its Code of Conduct by informal visits or third-party audits with or without notice. It encourages and relies on facility owners, licensees, vendors, and governments in its ongoing efforts to foster safe, inclusive, and respectful workplaces.

Disney doesn't use exotic animal skin, hair, fur, or angora. But it uses leather, wool, and silk to manufacture many of its clothing pieces.

These animal-derived materials are cruel and unethical. They also harm the environment by producing greenhouse gases and waste. More sustainable alternatives exist.



Sustainability Goals
Disney has committed to reducing the environmental impact of its operations, products, services, suppliers, licensees, and value chains. It works with others to create a cleaner, safer, healthier world for future generations.

Disney plans to reduce its absolute GHG emissions by 46.2% in Scope 1 and 2 by 2030 compared to 2019 to achieve net-zero emissions for direct operations in 2030.

Disney will reduce Scope 3 emissions in line with a "well below 2°C" scenario by 2030. It plans to purchase or produce 100% zero-carbon electricity by 2030.

Disney aims to achieve zero waste to landfill for wholly owned and operated parks, resorts, and cruise lines by 2030. It will eliminate single-use plastics on cruise ships by 2025.

Disney will use recycled, certified, or verified sustainable paper and wood by 2030. It will use plastic that contains at least 30% recycled content or a lower-impact alternative material by 2030.
Reviews And Experiences With Disney
Have you had (good) experiences with shopping at or the products of Disney? Then leave us your rating below.