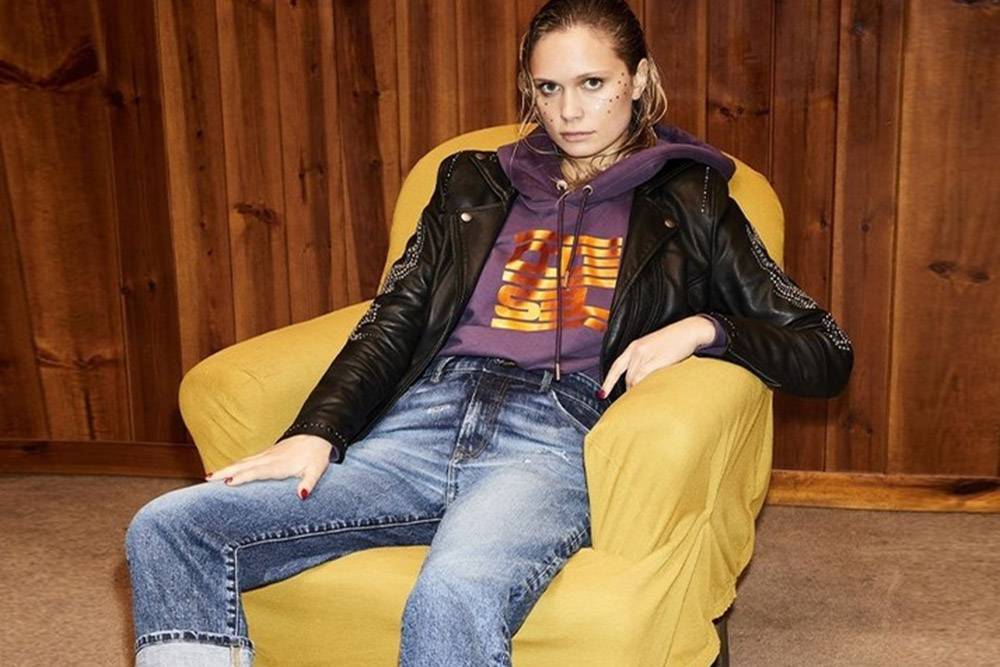 Diesel is an Italian retail company based in Breganze and founded in 1978 by Renzo Rosso and Adriano Goldschmied. It sells jeans and other clothing, shoes, and accessories.

Diesel is part of the international fashion group Only The Brave (OTB) together with other brands such as Maison Margiela, Viktor&Rolf, Marni, and Amiri.

The company is committed to taking on a bold new challenge and facing the social, economic, and environmental impact of the fashion industry. It doesn't aim to be the biggest but the most alternative fashion group.

As part of the OTB group, Diesel strives to give back to society and support its overall advancement. It wants to contribute to sustainable economic and social development.
Panaprium is proud to be 100% independent, free of any influence, and not sponsored. We carefully handpick products from brands we trust. Thank you so much for buying something through our link, as we may earn a commission that supports us.

Sustainability Rating: 5/10
Rating FAQ

Category: Clothing, shoes, bags, accessories

For: Women, men, children

Type: Denim, basics, dresses, sweaters, sneakers, loungewear, underwear, swimwear

Style: Rock, casual, hip hop

Quality: Medium

Price: $$

Sizes: 2XS-XL, 0-12 (US), 4-16 (UK), 32-44 (EU), 6-18 (AU)

Fabrics: Cotton, linen, lyocell, modal, viscose, acetate, polyester, nylon, spandex, acrylic, leather, wool, silk, down, steel

100% Organic: No

100% Vegan: No

Ethical & Fair: No

Recycling: Yes

Producing country: not transparent enough

Certifications: GRS

Sustainability Practices



"We are committed to taking concrete measures for today's and all future generations. Only in this way is the sustainable success of Diesel possible in a changing world - based on four pillars. Be The Alternative. Stand For The Planet. Celebrate Individuality. Promote Integrity."


Diesel wants to stand up for the planet and make strong commitments. It's constantly looking for less harmful solutions for its products and packaging.

It invests in environmentally friendly materials, innovative techniques, and research and development to incorporate more sustainable solutions in its supply chain.

Diesel only uses a very small proportion of organic materials such as organic cotton and linen, or recycled materials such as recycled cotton and recycled polyester.

Most of the fabrics it uses are either natural without relevant certifications, such as cotton or linen, or synthetic petroleum-based fibers such as polyester, nylon, and acrylic.

Diesel also uses a little amount of semi-synthetic fibers or man-made regenerated cellulosic fabrics such as lyocell, modal, acetate, and viscose.

The denim brand has a code of conduct that applies to all its suppliers and subcontractors based on the regulations set by the International Labor Organization (ILO).

However, Diesel doesn't provide any information regarding how it chooses its network of suppliers, or how often audits are conducted to ensure social standards, living wages, good working conditions, and identify potential risk areas.

Diesel doesn't use any exotic animal skin, fur, or angora but it uses wool, leather, silk, and down feathers to make its clothes.

These materials are obtained from animals that suffer immense pain. The fashion industry is responsible for the mass killing of animals for materialistic reasons.

No animal should have to suffer or die to make beautiful and affordable fashion. More ethical and sustainable alternatives exist.

Sustainability Goals
Diesel aims to reduce its greenhouse gas emissions, plastic, water, and energy consumption in all its operations.

The Italian label has joined the Fashion Pact in early 2020. It's a global coalition of companies in the fashion and textile industry committed to stopping global warming, restoring biodiversity, and protecting the oceans.

However, Diesel doesn't show any measurement of its greenhouse gas emissions, water, land, and energy use, pollution, and waste across its supply chain. It doesn't have any clear sustainability goal or timeline to improve in the future either.

Buy Here
Discover Diesel sustainable collections at diesel.com.


Reviews And Experiences With Diesel
Have you had (good) experiences with shopping at or the products of Diesel? Then leave us your rating below.