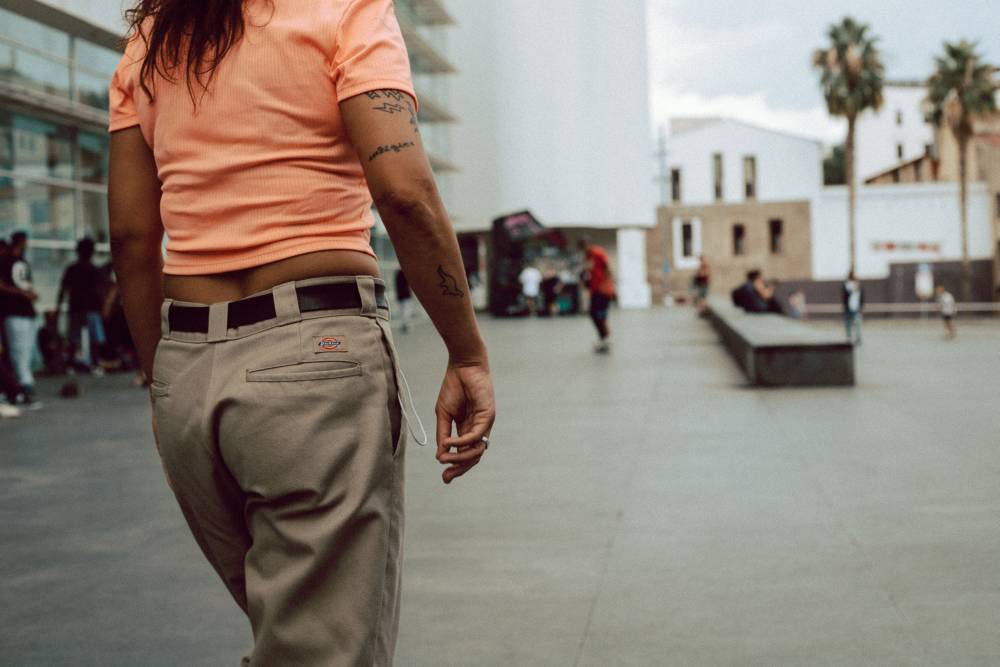 Dickies is a leading performance workwear brand founded in 1922 and headquartered in Fort Worth, Texas. It creates workwear and apparel, including streetwear, skate clothing, safety clothing, and accessories for women, men, and kids.

VF Corporation owns Dickies along with The North Face, Timberland, JanSport, Vans, Eastpak, Eagle Creek, among others (more than 30 outdoor, activity-based lifestyle, and workwear brands in total).

Dickies specializes in overalls, pants, shirts, and jackets for relaxing or working. It also creates denim jeans, outerwear, work uniforms, and accessories.

Dickies is committed to improving its performance and responsibility in the supply chain. Together with its parent company and other corporate siblings, it innovates to have a lower impact and build communities.
Panaprium is proud to be 100% independent, free of any influence, and not sponsored. We carefully handpick products from brands we trust. Thank you so much for buying something through our link, as we may earn a commission that supports us.

Sustainability Rating: 4/10
Rating FAQ

Category: Clothing, bags, accessories

For: Women, men, children

Type: Basics, denim, dresses, outerwear

Style: Casual

Quality: Medium

Price: $$

Sizes: XS-2XL, 4-14 (US), 6-16 (UK), 34-46 (EU), 6-16 (AU)

Fabrics: Cotton, linen, lyocell, viscose, polyester, nylon, spandex, acrylic, polyethylene, polypropylene, polyurethane, rubber, leather, wool

100% Organic: No

100% Vegan: No

Ethical & Fair: Yes

Recycling: Yes

Producing country: Albania, Bangladesh, Bulgaria, Cambodia, Canada, China, Colombia, Costa Rica, Dominican Republic, El Salvador, France, Georgia, Greece, Guatemala, Haiti, Honduras, India, Indonesia, Italy, Japan, Jordan, Keny, Mauritius, Mexico, Republic Of Moldova, Morocco, Nicaragua, North Macedonia, Pakistan, Philippines, Poland, Portugal, Romania, Slovenia, Taiwan, Thailand, Turkey, Ukraine, United States, Vietnam

Certifications: no certification

Sustainability Practices
Dickies uses a tiny proportion of sustainable materials such as recycled polyester and regenerated nylon.

Most of the fabrics it uses are highly polluting, synthetic, petroleum-based fibers, such as polyester, nylon, spandex, acrylic, polyethylene, polypropylene, and polyurethane.

The workwear brand also creates some garments with semi-synthetic fibers or regenerated cellulosic fabrics such as lyocell and viscose.

As part of VF Corporation, Dickies uses the same supply chain as its parent company. It publishes a list of its manufacturing and processing facilities and makes it available publicly on its corporate website.

It also monitors most of its supply chain and all its main production sites to ensure compliance with social and labor standards.

The company is expanding its traceability and transparency efforts as well as collaborating with human rights experts, governments, international organizations, and non-profits to conduct ongoing human rights due diligence.

The 2020 Fashion Transparency Index gave VF Corporation a score of 59% based on how much the group discloses about its social and environmental policies, practices, and impacts. VF Corporation earned 7th place in the top 10 most transparent brands.

Dickies doesn't use any exotic animal skin, or hair, fur, angora. But it uses leather and wool to manufacture many of its clothes.

These animal-derived materials are cruel and unethical. They also harm the environment by producing greenhouse gases and wastes. More sustainable alternatives exist.

Sustainability Goals
Together with VF Corporation, Dickies commits to being a leader in the large-scale commercialization of circular business models by 2030.

It wants to contribute to local communities and empower consumers to live more active and sustainable lifestyles.

Dickies has reduction targets for its greenhouse gas emissions in line with meeting the goals of the Paris Agreement.

It partners with global consultancy the Carbon Trust to gather data from its suppliers and plans an absolute reduction of Scope 1 and 2 greenhouse gas emissions by 55% by 2030 (2017 baseline).

Dickies also plans an absolute reduction of Scope 3 greenhouse gas emissions by 30% by 2030 (2017 baseline) through a focus on farm-to-retail materials, sourcing operations, and logistics.

Dickies aims to halve its upstream environmental impact, farm-to-front door by 2050. It has a system in place to improve the lives of 2 million workers and their communities by 2025.

Buy Here
Discover Dickies' collections at Dickies.com.


Reviews And Experiences With Dickies
Have you had (good) experiences with shopping at or the products of Dickies? Then leave us your rating below.