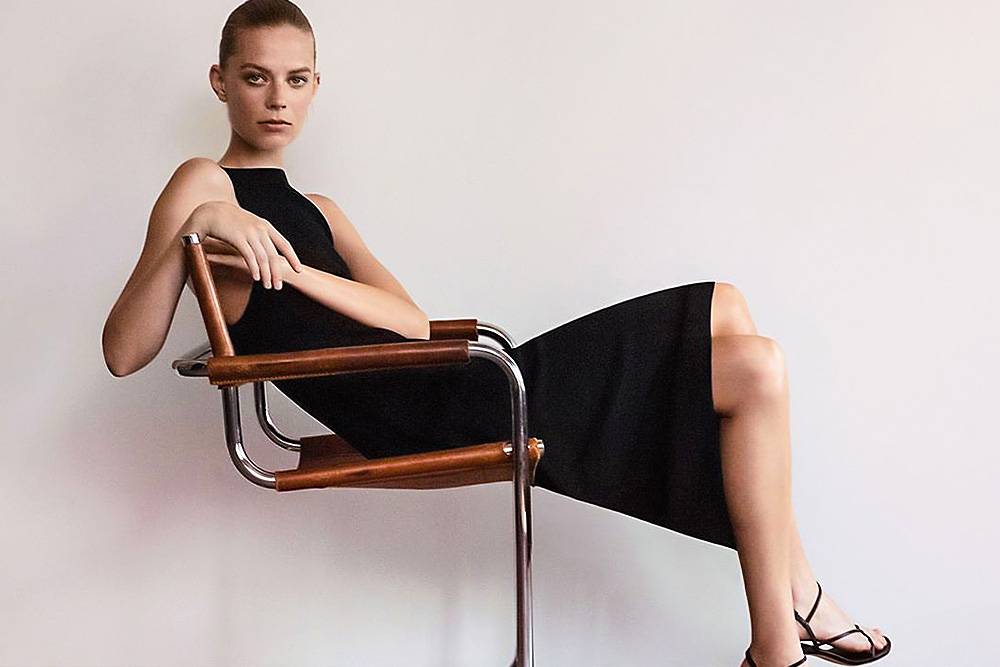 COS is a Swedish apparel brand created in 2007 and now owned by retail giant Hennes & Mauritz (H&M). It creates leisurewear, workwear, swimwear, underwear, footwear, and accessories for men, women, and kids.

The brand designs every piece to last beyond the season. It sells classic and timeless essentials for the modern wardrobe.

Its fashion philosophy mixes innovative design with enduring style. Its clothing pieces are made under the motto "Buy better. Keep forever". They are simple, yet beautiful, and very functional.

COS recently launched a new sportswear line called COS Active, mostly made of eco-friendly materials, such as organic cotton, recycled polyester, and recycled nylon.


Panaprium is proud to be 100% independent, free of any influence, and not sponsored. We carefully handpick products from brands we trust. Thank you so much for buying something through our link, as we may earn a commission that supports us.

Sustainability Rating: 5/10
Rating FAQ

Category: Clothing, accessories, shoes, bags, jewelry

For: Men, women, children

Type: Denim, dresses, sweaters, basics, loungewear, sportswear, swimwear, underwear

Style: Casual, formal, chic, classic

Quality: Medium

Price: $$

Sizes: 5-14 (US), 6-18 (UK), 32-44 (EU)

Fabrics: Cotton, linen, lyocell, cupro, polyester, nylon, spandex, leather, silk, wool, rubber

100% Organic: No

100% Vegan: No

Ethical & Fair: No

Recycling: Yes

Producing country: Turkey, India, Bangladesh, China, Myanmar, Cambodia, Indonesia

Certifications: FSC, RDS, RWS



Sustainability Practices
"We're continuously pushing boundaries here at COS. From innovating new materials to our repurposed projects where we turn production waste into new garments for our customers to enjoy."

 - Nopor Stuart, COS's Global Head of Sustainability


COS is a modern, stylish, minimalist brand going in the right direction toward sustainability. Its design ethos has always put longevity first. The brand wants its customer to wear its clothes 10 years from now.

COS creates new pieces with a focus on sustainable fabrics and material innovation. It admits that there isn't one solution to the issues facing our industry and our planet. It has a sustainability team working hard every day to solve them.

COS uses a fair amount of organic or recycled materials, including organic cotton, recycled polyester, and regenerated nylon. It also uses semi-synthetic fabrics such as Tencel lyocell and cupro.

But not all materials used by COS are environmentally friendly and sustainable. The brand considers a garment sustainable when it's made from at least 50% sustainable fibers.

COS uses the same supply chains as its parent company, the Swedish H&M Group. H&M publishes a list of all its manufacturers and many of its processing facilities.

The 2020 Fashion Transparency Index gave H&M a score of 73% based on how much the group discloses about its social and environmental policies, practices, and impacts.

Like H&M, COS manufactures its clothes in Turkey and many other East Asian countries where human rights and labor law violations still happen every day.

The brand doesn't show any labor certification standard that would ensure good working conditions, decent living wages, health, safety, and other important rights for workers in its supply chain.

COS doesn't use fur, angora, or exotic animal skin but uses wool, merino, cashmere, silk, down feathers, and leather to make its clothes, shoes, and accessories. Wool, silk, down, and leather are cruel and unethical materials that also harm the environment. More sustainable alternatives already exist.



Sustainability Goals
COS is working on innovative ways to bring a higher and higher proportion of recycled fibers into its compositions.

COS aims to source 100% sustainable cotton by 2020. Its central goal is to reach 100% recycled, repurposed, or more sustainably sourced materials by 2030, if not sooner. By 2040, COS aims to have a climate positive value chain.

H&M is aware that it's responsible for all of its 177,000 employees as well as the 1.6 million textile workers employed by its suppliers. It has a clear strategy to improve living wages and working conditions in the future.


Buy Here
Discover COS sustainable apparel collections at cosstores.com.


Reviews And Experiences With COS
Have you had (good) experiences with shopping at or the products of COS? Then leave us your rating below.