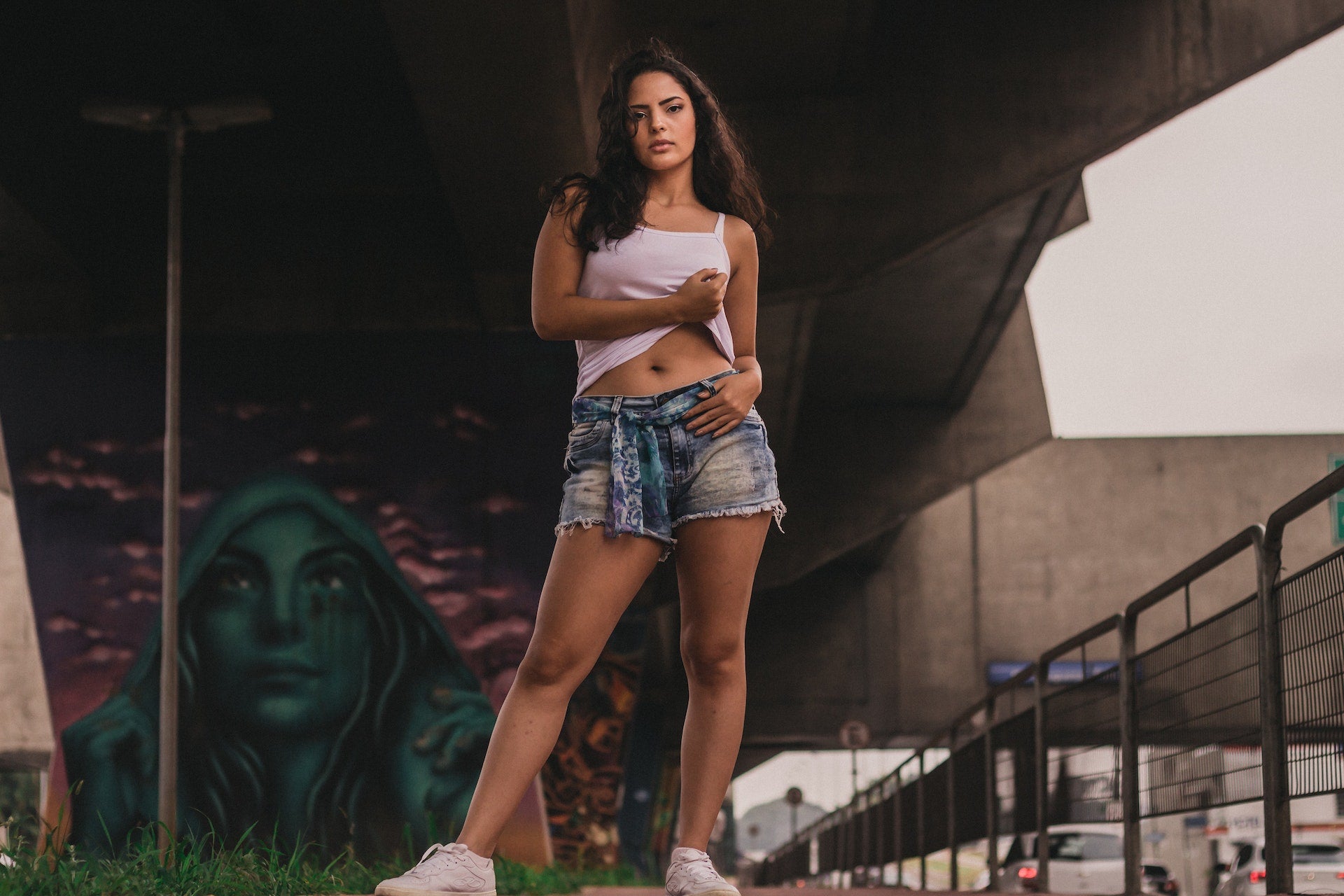 15 Amazing Outfit Ideas To Wear On Concert Date Night
Are you going to attend a concert on date night? The best outfit you can wear depends a lot on the type of concert - while some of them allow a lot of freedom when it comes to choosing your clothes, others are strict and may even have a dress code.
Nothing to worry about, we're here to help! Keep reading to discover the best concert date night outfits, no matter if your date is taking you to a music festival or the opera.
Panaprium is proud to be 100% independent, free of any influence, and not sponsored. We carefully handpick products from brands we trust. Thank you so much for buying something through our link, as we may earn a commission that supports us.

Jeans
Jeans are usually an awesome idea for concert date night, the exceptions being going to the opera or the philharmonic.

For all other concerts, wearing a beautiful pair of jeans and a nice top or T-shirt can be the perfect, cute, and comfortable outfit that will allow you to feel great!
Choose a flattering pair of jeans that highlights your best features.

Discover amazing sustainable jeans that are also affordable.


Denim shorts
Is it too hot for jeans?
Wear an attractive pair of denim shorts instead! They will allow unrestricted movement and your boyfriend will love your outfit!

Denim shorts, not unlike jeans, can be worn with T-shirts, tank tops, or blouses.

Take a look at our sustainable recommendations.


Denim skirts
If you love denim, but you also want a girly outfit, then the right choice for you is a beautiful denim skirt.
Always choose one in the right size for your body and wear it with a flattering top or T-shirt.

Check out our article about the best affordable and sustainable denim skirts.



Tank tops
Tank tops are amazing! You can wear them on a lot of occasions, and they are super flattering and stylish. You can also create many combinations - wear a skirt, jeans, trousers, or shorts, and add a cardigan or a hoodie if it is chilly.

Discover the most beautiful and ethically made tank tops.



Basic T-shirts
Basic T-shirts should be part of everyone's wardrobe. They are more than just items we wear when we don't know what to wear (although they help a lot in this way).

Pop, rock, indie, and hip-hop concerts are great occasions to wear one, and if you want to add a special touch to your versatile outfit you can always accessorize!

For sustainable T-shirt recommendations, check out our article here.

Band T-shirts
If you are a big fan of the band you are going to see on stage, you can wear a T-shirt or a tank top that shows your admiration for them.
Your boyfriend will certainly notice your passion!

The best way to buy sustainable band T-shirts is via online vintage shops and here are a few apps that sell vintage fashion that we recommend.


Crop tops
Crop tops showcase your upper body features in a very attractive way and guys love them.
Wear one with a pair of jeans or denim shorts on your concert date night.


Here are our best sustainable recommendations.

Cute dresses
Cute dresses are feminine and versatile. They make amazing concert date night outfits and allow you to feel beautiful and confident.

Wear a sustainable dress that will not go unnoticed!



Cargo pants
Cargo pants are stylish and celebrity-approved. They are amazing for carrying extra items while leaving your hands free.

Wear yours with a tank top or a T-shirt.

Here is our article about the top 15 best affordable and sustainable cargo pants.


Flannel shirts
Wear a beautiful flannel shirt for a relaxed, but super cool outfit!

Buy an ethically made, high-quality, and timeless flannel shirt that you can enjoy for many years.


Vegan leather jackets
Vegan leather jackets can help you put together an edgy look that both you and your boyfriend will love. You can wear such a jacket either with basic clothes or with something elegant - both ways are fantastic!

Discover the best vegan leather jackets you can buy in 2023.




Sweatpants
Create a beautiful and stylish look by mixing elegance and street style. Choose a cute and feminine top and wear it with a pair of comfortable sweatpants. You will look and feel gorgeous!

Take a look at our article about sustainable sweatpants if you need shopping inspiration.



Trousers
A pair of beautiful trousers is another great idea for your concert date night outfit.
You can choose either a tight pair that will showcase your body lines or a slightly oversized one that will feel more comfortable.

Check out our sustainable recommendations.


Fishnet tights
Choose a pair of fishnet tights if you are going to a rock or goth concert. They carry an erotic touch, which makes them highly attractive, and you can wear them with dresses, skirts, or shorts.

And they can now be sustainable!




Opera and philharmonic concerts
If you are going to the opera or a symphonic concert you should always dress elegant. Take the time to check the dress code of the place you are going to attend, and if there is none, follow our suggestions.

An elegant dress, in black or another dark color, is the best choice for such an occasion. Your dress should be midi or maxi, never mini! You can accessorize your outfit with beautiful jewelry.


One of the best tips for being well dressed when attending a symphonic concert is avoiding casual clothes (such as T-shirts, jeans, sweatpants, leggings, shorts, flip flops, or sports shoes). Always take inspiration from the performing artists' attire - classy, elegant, and sober. This way you can have a beautiful and appropriate outfit that will impress your boyfriend!

A lot of brands make affordable and sustainable formal dresses, so take a look at our article to learn more!


Summing up
Concert date night outfits are extremely easy to choose if you pay attention to the details.

Keep in mind the type of concert you are going to attend. This is the most relevant information that should help you decide what kind of outfit to wear.
If you are going to a relaxed and informal event, you should choose beautiful but relaxed clothes that will allow you to move unrestrictedly and feel great. In general, denim clothes are great in this context!

If, on the other hand, your attire needs to be elegant, choose a flattering dress that is not too revealing and wear beautiful jewelry to accessorize.

Always purchase clothes in the right size for your body - this way you can avoid unaesthetic outfits.
If you liked our tips, share this article with your friends!


Was this article helpful to you? Please tell us what you liked or didn't like in the comments below.
About the Author: Miruna Dulcea