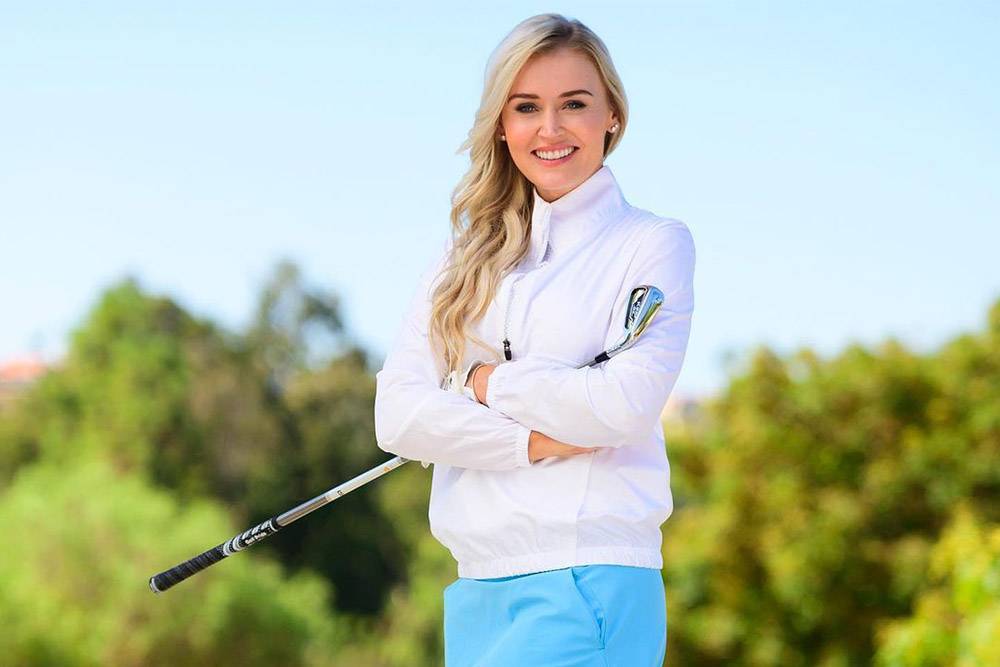 Cobra Golf is an American sports equipment manufacturer that creates golf clubs, bags, and accessories for women, men, and kids. It aims to get better in environmental, health, safety, and human rights matters towards a more circular business model.

Cobra Golf was founded in 1973 and headquartered in Carlsbad, California, United States. Today, German athleticwear and lifestyle brand PUMA owns Cobra Golf. It's the third-largest sportswear company in the world behind Nike and Adidas.

Cobra Golf strives to make a positive impact on communities where it's present. It's working on improving its environmental impact by reducing its carbon emissions, water usage, waste, and air pollution.

Cobra Golf is committed to providing superior-quality, high-performance, and sustainable products. It engages with suppliers, regulators, non-governmental organizations, international agencies, foundations, and academics to get valuable feedback and become better.
Panaprium is proud to be 100% independent, free of any influence, and not sponsored. We carefully handpick products from brands we trust. Thank you so much for buying something through our link, as we may earn a commission that supports us.

Sustainability Rating: 5/10
Rating FAQ

Category: Bags, accessories

For: Women, men, children

Type: Sportswear, basics

Style: Casual

Quality: Medium

Price: $$

Sizes: XS-2XL, 4-17 (US), 3-16 (UK), 35-52 (EU), 5-18 (AU)

Fabrics: Cotton, modal, acetate, viscose, polyester, nylon, spandex, acrylic, polypropylene, polyurethane, rubber, leather, wool

100% Organic: No

100% Vegan: No

Ethical & Fair: Yes

Recycling: Yes

Producing country: Bangladesh, Cambodia, China, India, Indonesia, Mexico, Pakistan, Philippines, South Korea, Taiwan, Thailand, Turkey, Vietnam

Certifications: Bluesign, Fair Trade, ISO 14001, ISO 50001

Sustainability Practices
Cobra Golf only uses a small proportion of sustainable materials such as organic cotton or recycled materials such as recycled nylon and recycled polyester.

Most of the fabrics used by Cobra Golf are highly polluting synthetic petroleum-based fibers such as polyester, nylon, spandex, acrylic, and polypropylene.

Cobra Golf also uses a small amount of semi-synthetic fibers or regenerated cellulosic fabrics such as modal, acetate, and viscose.

The brand has a code of conduct that applies to all its suppliers and subcontractors and sets a clear minimum standard for supply chain partners.

As part of PUMA, Cobra Golf publishes a list of its manufacturing and processing facilities and makes it available publicly on its corporate website. It monitors 100% of its supply chain to ensure compliance with labor standards.

The 2020 Fashion Transparency Index gave PUMA a score of 57% based on how much the group discloses about its social and environmental policies, practices, and impacts. PUMA earned 8th place in the top 10 most transparent brands.

The sports equipment retailer manufactures the large majority of its products in East Asian countries where human rights and labor law violations still happen every day.

However, Cobra Golf is a member of the Fair Labor Association (FLA), a non-profit collaborative effort making unannounced visits to factories, reporting findings, and delivering accreditation based on social compliance.

Cobra Golf also receives support from the Better Work Program of the International Labor Organization (ILO) when it comes to auditing in Vietnam, Cambodia, Indonesia, and Bangladesh.

Cobra Golf doesn't use any exotic animal skin, or hair, fur, angora. But it uses leather and wool to manufacture some of its products.

These animal-derived materials are cruel and unethical. They also harm the environment by producing greenhouse gases and wastes. More sustainable alternatives exist.

Sustainability Goals
Cobra Golf aims to create a maximum positive impact. It has set a science-based greenhouse gas emission target to reduce its carbon footprint.

Cobra Golf has signed the United Nations Fashion Industry Charter for Climate Action. It aims to reduce its emissions at its entities by 35% (absolute). It also plans to decrease the emissions of its supply chain by 60% relative to sales between 2017 and 2030.

The brand aims to achieve 100% sustainable input chemistry by adopting the ZDHC Manufacturing Restricted Substance List and phasing out hazardous chemicals by 2020.

Cobra Golf aims to increase the percentage of renewable energy used by its core suppliers to 25% by 2025. It will also move all its entities to renewable electricity.

Cobra Golf is also researching product take-back schemes in the USA and Europe. It plans to build, set up, or join product take-back schemes in major markets by 2025.

Cobra Golf has committed to developing more recycled material options and reducing production waste to landfill by 50% by 2025.

Cobra Golf aims to increase recycled polyester use in accessories to 75% by 2025. It's also researching biodegradable polyester options for products.

Cobra Golf strives to reduce water consumption at its core suppliers by an additional 15% (on 2020 baseline) by 2025.

It will source 100% of cotton, leather, and viscose from certified sources by 2025.

Cobra Golf commits to ensuring bank transfer payment (to workers) for all core suppliers by 2022 to help improve wage levels and practices. It will carry out Fair Wage Assessments, including mapping of specific wage ladder for the top 5 sourcing countries by 2025.

Buy Here
Discover Cobra Golf's sustainable collections at cobragolf.com.


Reviews And Experiences With Cobra Golf
Have you had (good) experiences with shopping at or the products of Cobra Golf? Then leave us your rating below.