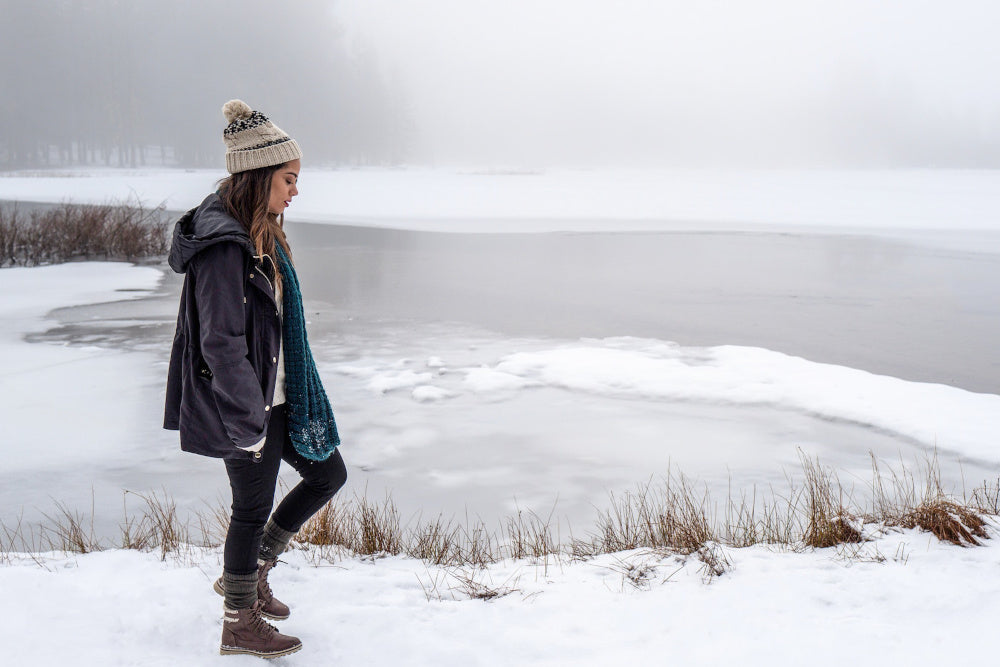 How to Rock 15+ Chic Outfits for A Stylish Snowy Mountain Escape
Are you heading to a snowy mountain for a winter getaway? Whether you are an avid skier, snowboarder, or simply looking to revel in the winter wonderland, choosing the right outfit is essential for both style and functionality.
From cozy layers to waterproof gear, we have compiled more than 15 outfit ideas for men and women to keep you warm, comfortable, and chic in the snowy mountains.
Panaprium is proud to be 100% independent, free of any influence, and not sponsored. We carefully handpick products from brands we trust. Thank you so much for buying something through our link, as we may earn a commission that supports us.
General Tips
Stick to the three-layer rule – a base layer for moisture-wicking, an insulating layer for warmth, and a waterproof outer layer. But be careful not to go overboard with too many bulky layers; instead, strike the ideal balance for comfort.
Wear bright colors for increased visibility on the slopes, and avoid dark and neutral tones.
Wear sunscreen to protect your face from harmful UV rays as the snow reflects sunlight, intensifying the exposure to the rays.
Ski Wear
If you are on a snowy mountain vacation, ski wear is the best outfit idea for men and women, regardless of whether you go skiing.

Many sustainable fashion brands produce stylish ski wear that strikes a balance between functionality and fashion, allowing you to enjoy the snowy mountains with confidence while maintaining a chic appearance.

Opt for slim-fit ski pants paired with a vibrant, insulated jacket. Top it off with a sleek beanie and goggles for a sporty-chic look.
Cozy Sweater
Create a cozy and stylish look for a snowy mountain setting with a warm sweater and waterproof pants.
Layer a cozy knit sweater over your thermal base. Opt for a chunky knit in a complementary color to your pants. 
Buy beautiful sweaters
from ethical and affordable vegan brands and make conscious purchasing decisions.
Mountain Elegance
Merge comfort with elegance with a well-fitted turtleneck and jeans. This outfit idea is ideal for men and women and is tailored for those moments after hitting the slopes when you want to unwind, socialize, and enjoy the apres-ski atmosphere.

Choose a luxurious turtleneck sweater in a neutral or winter-inspired color. This choice provides both warmth and sophistication for a stylish apres-ski look.

Women can pair it with skinny jeans for a sleek appearance. Men can go for straight-fit or relaxed-fit jeans for a casual look.
Base Layer
A base layer is essential when packing for a snowy mountain vacation. A good base layer provides additional insulation. It traps a thin layer of warm air close to your skin, preventing heat loss and helping regulate your body temperature. Base layers are usually made of moisture-wicking and breathable fabric for extra comfort.

Choose a snug but not overly tight fit. The base layer should conform to your body without restricting movement.
Check out our selection of the best affordable, comfortable, 100% organic cotton base layers for women and men made in Canada.
Warm Leggings
The key to styling leggings in a snowy mountain is to undertake functionality while adding personality. Look for thermal or insulated leggings that provide an extra layer of warmth. These leggings often have a brushed or fleece lining for added insulation.

Layer the leggings under your salopettes for more intense activities like skiing or snowboarding. Otherwise, incorporate fashion-forward elements into your outfit to enhance your overall winter look for leisurely walks in nature.
Winter Hiking Boots
Choosing suitable boots for a winter vacation is crucial for staying warm, comfortable, and safe in cold and snowy conditions.

Hiking winter boots are a practical and convenient idea for a snowy mountain vacation. They are insulating and keep your feet dry while exploring winter nature. They have a sturdy construction for ankle support and a durable outsole with aggressive treads for traction.
Find cozy, warm, cheap, and durable winter hiking boots here.
Layer A Hoodie
Layer a hoodie as part of your winter outfit for a snowy mountain vacation to add warmth and a casual vibe to your outfit. Use it as a mid-layer between your base layer and your jacket.

If you intend to participate in winter sports, wear your hoodie with insulated snow pants; otherwise, wear jeans or leggings to relax, hang out and enjoy the après-ski atmosphere.
Check out our selection of the best hoodies and sweatshirts made from recycled materials under high standards.
Add Style With A Coat
For evening settings, walks, or dining out in a snowy mountain town, you will want an outfit that strikes a balance between style and functionality. Wear a coat with a tailored fit that flatters your silhouette. A well-fitted coat adds a polished and put-together touch to your evening ensemble.

Opt for a knee-length or long coat and make sure it provides adequate warmth for the chilly evening temperatures. Craft this outfit with a beautiful, ethical, and sustainable winter coat.
Knee Socks
Knee socks create a barrier that helps prevent cold air from infiltrating your boots or pants. They provide an additional layer of insulation and help minimize the entry of snow into your boots.
Here is our selection of the best affordable and organic sock brands. Check it out.
Casual Cool In The Cold
Opt for a versatile puffer jacket paired with dark denim and stylish snow boots. This outfit combines functionality and style, making it suitable for various occasions during your winter getaway.

Wear this ensemble for casual strolls through a snowy mountain town. The puffer jacket keeps you warm, while the dark denim and stylish snow boots contribute to a polished and put-together look, suitable for exploring local shops and cafes or enjoying the winter scenery.
Remember to adapt the layers underneath the puffer jacket based on the specific weather conditions and activities you have planned.
Cozy Cardigan
Choose a cozy chunky or cable knit cardigan for a relaxed and fashionable look. Opt for a classic button-up cardigan for a casual-smart look with a bit of a retro flair.

Cardigans are versatile and stylish. If you are planning to transition from day outdoor activities to evening settings, consider adding a belt to cinch the waist and create a more defined silhouette.
Après-Ski Boots
Après-ski boots are water-resistant to provide protection against snow and slush and keep your feet dry during casual activities.
These boots focus on style and come in various colors, designs, and materials, allowing you to express your personal style. They are perfect for relaxing indoors, whether in a cabin, chalet, or hut, or for casual walks through snowy mountain towns.
Reflective Sunglasses
Reflective sunglasses play a crucial role in enhancing vision and safeguarding eye health in snowy mountain environments.
First and foremost, their glare reduction feature is pivotal for mitigating the intense brightness caused by sunlight reflecting off the snow, ensuring clear visibility and preventing discomfort. Additionally, these sunglasses offer essential UV protection, safeguarding eyes from the heightened levels of ultraviolet radiation in high-altitude settings.
Protect your eyes and add a stylish element to your outfit with reflective sunglasses. Find your favorite pair here.
Winter Pantyhose
Wear winter pantyhose under skirts or dresses to keep your legs warm while maintaining a stylish look. Choose opaque or thermal options to provide both coverage and insulation.

Also, choose winter pantyhose with subtle textures or patterns to add visual interest and personality to your outfit. Textured or patterned pantyhose are a stylish and practical addition to your winter wardrobe.
Essential Winter Accessories
A winter hat or beanie, paired with gloves or mittens, are indispensable accessories for a snowy mountain escape. They add a stylish touch to your outfit and make you stay cozy and comfortable during your experience in the winter wonderland of the mountains.
Choose multifunctional, versatile, and eco-friendly hats or beanies designed with organic or recycled materials.
Wear a scarf to keep your neck warm. Opt for a long and cozy scarf that you can wrap around multiple times for additional warmth.
And remember, by combining style with functionality and adhering to this guideline, you will be ready to conquer the slopes and embrace the winter wonderland. Stay warm, stay stylish, and most importantly, enjoy the snowy adventure ahead!
Was this article helpful to you? Please tell us what you liked or didn't like in the comments below.
About the Author: Iana Jekova