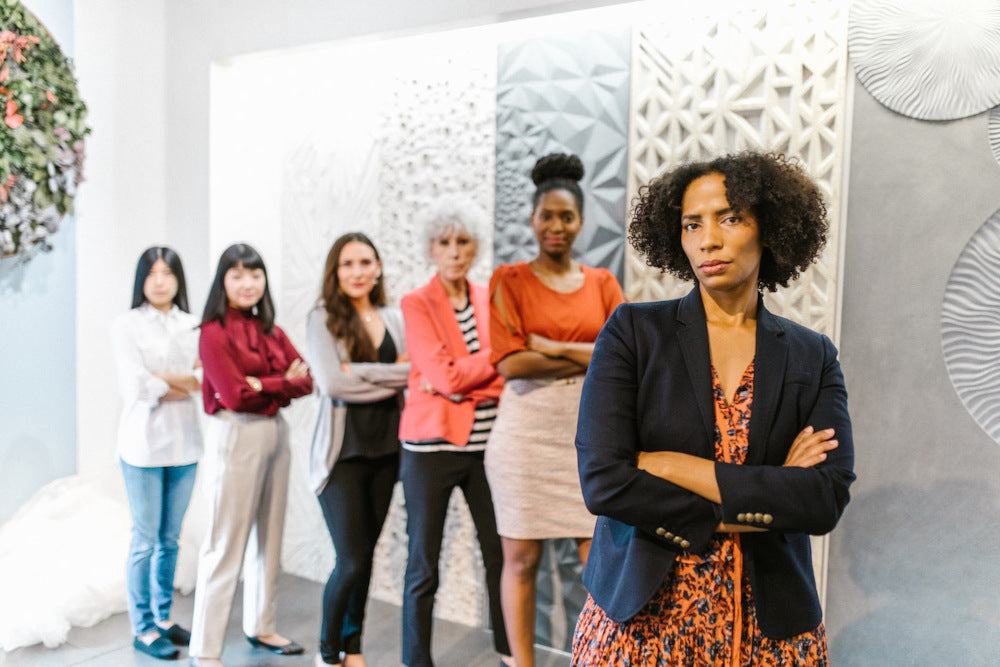 Top 15 Stylish Casual Outfits for Social Workers
Social workers play a vital role in society, regularly working to support individuals, families, and communities. Often social workers do home visitations, ranging from structured family visits to relaxed or intermittent supervision, in which a social worker is only present for part of a visitation.

In both cases, it is essential to dress in a manner that is respectful and appropriate for the setting and the people you will be interacting with. The key is to choose smart and casual outfits that reflect your confidence and professionalism.

Finding the perfect balance can be a challenge. In this article, we present 15 stylish and casual outfit ideas that are both practical and fashionable for social workers.
Panaprium is proud to be 100% independent, free of any influence, and not sponsored. We carefully handpick products from brands we trust. Thank you so much for buying something through our link, as we may earn a commission that supports us.
1. Blazer and Jeans
Pair a lightweight blazer straight leg jeans for a polished yet comfortable look. Do not be afraid to choose a bright color blazer. Survey data shows that we tend to associate bright colors with positive emotions, so when we wear these colors, we embody these emotions, which subsequently makes us feel better.
Complete the look with sneakers or fancy loafers for a more sophisticated look.
Here is our selection of the best sustainable brands that make recycled blazers for women and men.
2. Bow Blouse and Trousers
Whether you are looking for a sassy secretarial look or vintage grown-up glam, an elegant bow blouse will do the job for you. Choose a blouse from soft fabrics that allows free movement and pair it with tailored or swing trousers. Tuck the blouse into your pants and define the waistline with a thin belt.
This combination allows you to express your style while maintaining professionalism.
Here are the best organic cotton women's trousers to look fashionable and feel comfortable.
3. Midi Skirt with a Blouse
Spread style and professionalism by wearing a midi skirt with a blouse. Midi skirts are versatile and can be styled in various ways to create a polished and sophisticated look. When paired with a blouse, it creates a balance between professionalism and femininity.
Choose a well-fitted midi skirt - A-line or pencil skirts are classic options that offer a polished silhouette. Pair the midi skirt with a blouse that complements its color and style.
Discover our selection of the best midi skirts for women made from sustainable and eco-friendly materials.
4. Classic Button-Down and Jeans
Pair a crisp button-down shirt with well-fitted jeans for a casual yet put-together look. This ensemble strikes the perfect balance between comfort and professionalism.
Here is our selection of the best Australian-made denim jeans for women and men.
5. Blazer and Chino Pants 
A well-fitted blazer paired with chino pants is a timeless combination. This versatile outfit can easily transition from work to social events without compromising style or comfort.
Opt for a blazer in neutral colors like navy, black, or gray for a classic and versatile option. Pair it with chinos in a slim or straight fit that flatters your body shape. Complete the outfit with loafers, oxfords, or low-heeled pumps.
Check our list of the best affordable chinos and khakis for women and men made in the USA under high social and environmental standards.
6. Ribbed Midi Dress
Midi dresses are perfect for workwear. Go for something different and add a flattering touch to your casual outfit by wearing a bodycon ribbed midi dress.

Ribbed midi dresses look smart and casual and offer numerous styling possibilities.

Wear a blazer or a trench coat over a short sleeve bodycon ribbed midi dress if you need an extra layer.
Here are the best affordable and sustainable bodycon dresses that every woman needs to own to look fashionable and feel comfortable.
7. Tailored Jumpsuit
A jumpsuit can be a stylish and comfortable choice for busy social workers. However, it is essential to consider the appropriateness of the jumpsuit in terms of its fit, style, and level of professionalism. Opt for a well-fitting jumpsuit made from appropriate fabrics and avoid overly revealing or flashy designs.
Add a chic and polished touch to your outfit by cinching the waist with a stylish statement belt.
Buy sustainable jumpsuits made under high social and environmental standards. Check our selection of original and functional, cheap, and eco-friendly jumpsuits here.
8. Pleated Skirt for a Retro-Chic Look
Add a touch of sophistication to your casual workwear with a pleated skirt. Choose a skirt that features delicate pleats that add texture and movement to your look and create a flattering and feminine silhouette.
It is vital that the skirt length is modest and appropriate for a professional setting. Knee or midi length will be your best choice.
Match it with a tucked-in blouse, a fitted sweater, or a tailored shirt.
Discover our selection of the best midi skirts for women made from sustainable and eco-friendly materials.
9. Knit Turtleneck and Tailored Pants
A knit turtleneck paired with tailored pants offers both comfort and sophistication. Choose a neutral color palette and accessorize with a delicate necklace or a statement bracelet.
Buy adorable, comfortable, and affordable organic cotton turtlenecks made under high standards.
10. Tailored Work Dress
Achieve a smart casual look by wearing a work dress that fits close to your body. A smart-fitted dress is not formal, but it is not quite casual, either. It's the perfect balance between looking put together and feeling comfortable.
Match with modest accessories - a delicate necklace or bracelet will add glam to the outfit without distracting it. Finally, wear comfortable heels or loafers to complete the look.
If you are looking for a timeless, affordable, and sustainable black dress, check out our list of black dresses here.
11. Cardigan and Wide-Leg Pants
Choose a slim button-up cardigan in pastel color and match it with wide-leg pants for a trendy and casual outfit.

Wear a well-fitted cardigan over an oxford shirt and wide-leg flowy pants to achieve a perfect casual business look. Opt for loafers or sneakers as footwear to prevent the attire from becoming too formal. This combination offers both comfort and style.
Here are some of the most affordable and sustainable cardigans made under high social and environmental standards.
12. Polo Shirt and Chino Pants
Achieve a perfect balance between professionalism and casualness with the combination of a polo t-shirt and chino pants. It allows you to appear approachable and comfortable while maintaining a level of professionalism in your attire.
Remember to button at least one of the buttons. Having all the buttons undone looks floppy and sloppy. One is usually good. Having all of them buttoned-up changes the look of the shirt considerably and is ironically a little more of an "anti-establishment" look, if that's what you're going for.
Complete the look with flat shoes or sneakers.
13. Trench coat
A trench coat is one of the pieces that you cannot miss in your closet. It is one of the few outerwear pieces that you can wear formally or casually. Pair it with jeans in classic blue denim or a more casual wash like black or gray. This combination creates a casual base for your outfit.

Pair your jeans with a casual top, such as a basic t-shirt, a comfortable sweater, or a button-up shirt. Stick to relaxed fits and fabrics to maintain the casual vibe.

The surefire way to dress down a trench coat is to pair it with trainers.
Check out our selection below of the best affordable and sustainable trench coats made under high standards.
14. Tonal dressing
Dress in multiple shades of the same color or wear the same hue from top to bottom to achieve a perfect tonal outfit. There is something incredibly cool about donning various pieces of the same shade. The look emanates a subtle luxurious, elegant, and refined taste.

Tonal dressing can be particularly suitable in jobs as a social worker because this style choice can create a soothing and gentle appearance. Tonal dressing in soft and muted colors like pastel shades or light blues and greens can evoke a sense of tranquility, calmness, and serenity.  
15. Footwear 
Footwear choice for social workers strictly depends on how much walking they will be doing. Social workers in hospitals and who often perform foster home visits will feel best in sneakers or flat shoes, such as loafers. Oxford shoes are also a good choice. They are classic and timeless, suitable for a more formal casual look.

Wear medium square heels or kitten heels if you want to elongate your legs while still feeling comfortable. Additionally, you can wear Chelsea boots in mild temperatures.
If you are looking for cheap, eco-friendly, and ethically-made flat shoes, check out our best selection here.
Was this article helpful to you? Please tell us what you liked or didn't like in the comments below.
About the Author: Iana Jekova