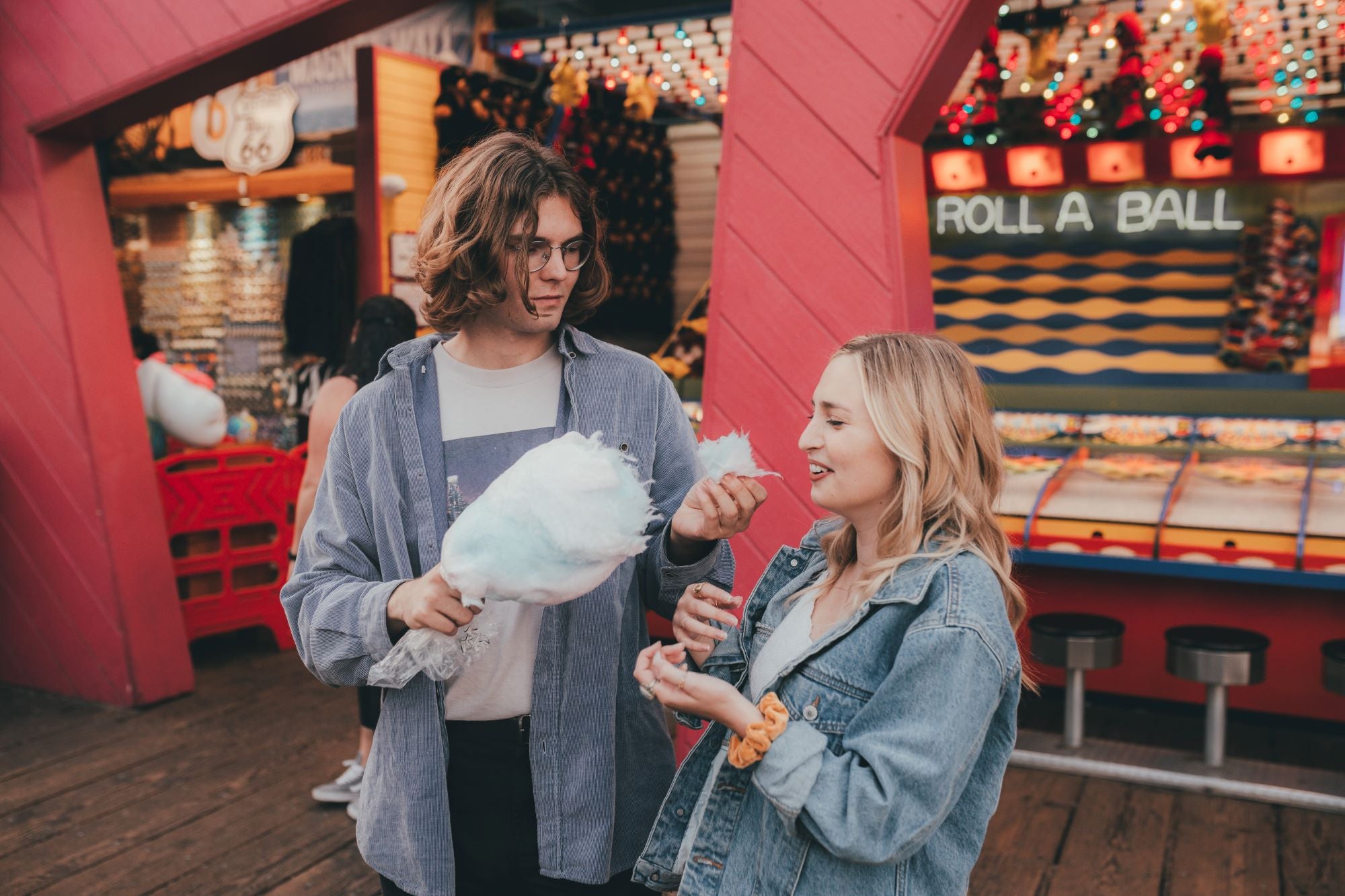 Steal The Spotlight: How To Look Your Best At A Carnival Date
Excited about your carnival date but not sure what to wear to look your best and impress your date? Do not worry! You are in the right place. We have selected over 15 amazing outfit items to help you steal the spotlight and impress your date.
A carnival date is the perfect occasion to show off your unique style. Whether you are going for a casual and carefree vibe or a more polished and sophisticated look, finding the perfect outfit can make you feel confident and ready to shine.
In this article, we will provide tips and ideas on how to create an unforgettable carnival date outfit that reflects your personality and ensures you shine brightly amidst the festivities. So, get ready to turn heads, capture hearts, and make lasting memories with your impeccable sense of style at your carnival date!
Panaprium is proud to be 100% independent, free of any influence, and not sponsored. We carefully handpick products from brands we trust. Thank you so much for buying something through our link, as we may earn a commission that supports us.
Lovely Denim Shorts
These classic denim shorts are a must-have for a casual and relaxed look on your date. The light wash and distressed details give them a trendy and effortless vibe. Pair them with a colorful tank top or a loose-fitting blouse for a cool and comfortable outfit. Check out the 20 best affordable and sustainable denim shorts.
Floral Sundress
Embrace the playful and feminine side with a floral sundress. The vibrant and blooming patterns evoke a cheerful mood, perfect for a carnival date. Opt for a lightweight fabric, and pair it with sandals or wedges for a sweet and romantic ensemble. Here are the 15 best affordable sundresses made in the USA.
Striped Top
A timeless striped top is a versatile piece. Choose a soft and breathable fabric for maximum comfort. Combine it with high-waisted shorts or jeans and add a statement belt for a chic and effortless look.
Stunning High-waisted Skirt
Add a touch of elegance to your carnival date outfit with a high-waisted skirt. Look for a skirt with vibrant colors or interesting patterns to match the festive atmosphere. Pair it with a tucked-in blouse or a crop top for a flattering and fashionable ensemble. Our wide selection of the most affordable and sustainable miniskirts is here to inspire and guide you. 
Crop Top
Show off a hint of skin with a trendy crop top. Whether it is a simple solid-colored top or one with unique details like ruffles or lace, it adds a playful and flirtatious touch to your outfit. Pair it with high-waisted jeans or a skirt to strike the perfect balance between casual and chic. Do not forget to check out the 15 best affordable and sustainable crop tops. 
Maxi Dress
For a more sophisticated and romantic look, opt for a flowy maxi dress. Choose a dress with a flattering silhouette and a vibrant color or eye-catching print. The long length and billowing fabric create an elegant and ethereal effect that is sure to turn heads at the carnival. Here are the 15 best affordable American-made maxi dresses that you will love. 
Cool Graphic T-shirt
Let your personality shine through with a cool graphic t-shirt. Pair it with jeans, shorts, or a skirt for a casual and expressive look. Make sure to check out our selection of the 15 best affordable and sustainable graphic Tees. 
Lovely Romper
Stay comfortable and stylish in a playful romper. This one-piece garment combines the ease of shorts with the feminine charm of a dress. Look for a romper with vibrant colors or fun patterns and accessorize with a belt and sandals for a trendy and carefree carnival outfit.
Off-the-shoulder Top
Exude femininity with an off-the-shoulder top that shows off your shoulders and collarbones. Choose a style with ruffles or delicate embroidery for a romantic touch. Pair it with jeans, a skirt, or shorts for a flirty and fashionable ensemble. Speaking of tops, discover the 12 best modern and classy kitenge tops. 
Cool Jumpsuit
Make a bold statement with a chic jumpsuit that offers a sleek and sophisticated look. Opt for a style that flatters your body shape and choose a vibrant color or a bold pattern to stand out. Complete the look with heels and statement accessories for an effortlessly glamorous outfit. For inspiring looks, check out our selection of the best affordable and sustainable jumpsuits. 
Hawaiian Shirt
Embrace a laid-back and tropical vibe with a vibrant Hawaiian shirt. The colorful floral patterns instantly create a festive and vacation-ready look. Pair it with shorts or jeans, and add some flip-flops or canvas sneakers for a casual and fun carnival outfit.
Ruffled Blouse
Add a touch of elegance to your outfit with a romantic ruffled blouse. Look for one with delicate ruffles on the neckline or sleeves for a feminine touch. Pair it with jeans, a skirt, or tailored pants for a versatile and polished ensemble. For more inspiration, check out our selection of affordable and sustainable blouses. 
Boho Maxi Skirt
Embrace bohemian vibes with a flowy maxi skirt. Look for one with intricate patterns, such as paisley or tribal prints, to create a carefree and whimsical look. Pair it with a fitted tank top or a breezy blouse, and complete the boho aesthetic with sandals or ankle boots and some bohemian accessories. Here are the 15 best sustainable and affordable maxi skirts for you. 
Polka Dot Dress
Channel retro charm with a classic polka dot dress. The timeless print adds a playful and vintage-inspired touch to your outfit. Choose a dress with a flattering silhouette, such as a fit-and-flare style or a wrap dress. Pair it with heels or ballet flats for a nostalgic and stylish carnival ensemble. Check out the best affordable and ethical fair-trade dresses. 
Button-down Shirt
Opt for a versatile button-down shirt that can be dressed up or down for the carnival date. Choose a lightweight fabric like linen or cotton for breathability. Roll up the sleeves and tie a knot at the front for a more casual and relaxed look. Discover the best affordable Italian-made shirts for more inspiration. 
Faux Leather Jacket
Add an edgy touch to your carnival date outfit with a stylish faux leather jacket. Choose one in a classic black or experiment with bold colors like red or metallic finishes. The jacket adds a layer of coolness and can be paired with dresses, jeans, or skirts for an effortlessly chic look. Discover the 12 best affordable vegan leather jackets in 2023. 
Was this article helpful to you? Please tell us what you liked or didn't like in the comments below.
About the Author: Gohar Davtyan