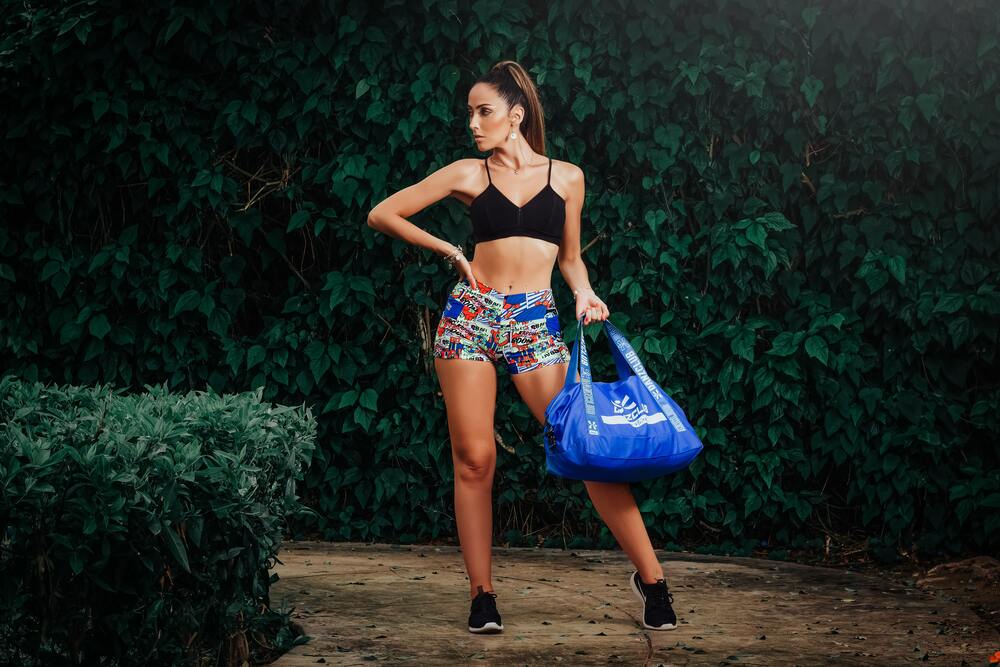 Can You Wear Shorts In Turkey? Find Out Here!
Wearing shorts in Turkey is acceptable, especially during the summer when the weather is hot. However, remember that Turkey is a predominantly Muslim country, and locals expect you to dress well and observe their culture. For instance, when going to mosques, cover your legs and shoulders.
Also, out of respect for the local culture and customs, it's advisable to dress modestly when exploring historical or religious sites. Furthermore, some high-end restaurants and clubs may have dress codes prohibiting shorts. Make sure you familiarize yourself with your visiting places' cultural norms and expectations and dress accordingly. Here you will learn what to wear in different parts of Turkey.
Panaprium is proud to be 100% independent, free of any influence, and not sponsored. We carefully handpick products from brands we trust. Thank you so much for buying something through our link, as we may earn a commission that supports us.
What to wear in Istanbul
Istanbul is one of the largest cities in Turkey, and many people visit the old city all year round. Most men and women in Istanbul dress elegantly to express their style. Despite Turkey being a Muslim country, no one is forced to dress in a certain way, but there are unwritten rules of how people should dress.
Most local women wear headscarves and abayas, but travelers don't have to wear them this way. However, ladies should not wear very short skirts, top tanks, or clothes that show cleavage.  Men can wear any outfit, but shorts are not suitable. Dresses and skirts with tights or leggings are ideal to wear in winter and autumn.
What to wear in Northern and Central Turkey
Suppose you want to explore central Turkey, such as Cappadocia, Ankara, or the north coast. In that case, there are no specific clothing restrictions, and you can wear almost anything comfortable. However, it's good to note that this region is generally more conservative than the major cities.
Therefore, it's advisable to dress conservatively and modestly. For women, choose long, flowing dresses instead of revealing denim shorts. Also, avoid low-cut or short tank tops. Men can comfortably wear regular clothing without offending the locals.
What to wear in Southern and Eastern Turkey
When traveling to the southeastern part of Turkey, paying attention to your packing choices is essential, as the region is known for its traditional values. Dressing modestly and respectfully is crucial, following local customs and norms.
Men should wear long pants or jeans paired with T-shirts and avoid wearing vest tops. Skirts and dresses below the knee are excellent options for women, and avoid wearing any tank tops. T-shirts with sleeves below the elbow are generally acceptable in the summer months. Cotton clothing is ideal for its breathability, and it's a good idea to choose flowing cotton shirts or poly-cotton sundresses.
Check out our selection of the best plus-size organic cotton clothing brands here.
What to wear in Turkey: resorts, beaches, and cruises
When going to Turkey's beaches, people dress how they feel comfortable. Tourists wear swimsuits, bikinis, shorts, flip-flops, and tank tops. There are no specific dress codes for going out at night in Turkey; you can wear whatever you wish.
 However, if you opt for more revealing clothing, you may attract attention, particularly if you're a woman. Make sure you dress modestly to avoid unwanted attention.
Have a look at the 15 best-recycled bikinis and swimsuits you'll love.
What to wear in mosques and religious places
Women must dress modestly and appropriately when visiting mosques or other religious sites in Turkey. This typically means wearing clothing that covers the shoulders, head, and ankles, such as maxi dresses or skirts, along with tops like these blouses with broad shoulders that cover the arms. You should also cover your hair and head as you enter the mosque; hence ensure you carry a scarf.
Wear slip-on shoes that are easy to take off since you have to remove shoes before entering religious places. Women should avoid wearing vest tops, shorts, leggings, tank tops, and short skirts when going to the mosques. Men should also wear appropriately and avoid shorts and vest tops. They can wear T-shirts or long-sleeved shirts paired with long pants.
What footwear to wear in Turkey
The footwear type you need to pack on your trip to Turkey depends on what you plan to do. Wear comfortable walking shoes or sneakers for sightseeing, especially if you walk on uneven surfaces. Sandals or flip-flops are a great option for hot summer days, although they may not offer enough support for long walks.
When visiting mosques or other religious sites, wear slip-on shoes that are easy to remove and put back on. If you are going to the beaches or pool areas, it's advisable to wear flip-flops or sandals.
Here is our selection of the best affordable and sustainable flip-flops and sandals.
What to wear in Turkey during summer
In Turkey, summer is scorching hot; thus, wear lightweight and breathable clothes to keep you cool. Women should wear loose-fitting cotton dresses, skirts, and jumpsuits, while men can wear organic cotton t-shirts and pants.
Accessorize your summer clothing with a scarf, sunglasses, and a hat or cap to provide extra protection from the sun. Comfortable sandals, flip-flops, or sneakers are suitable for summer in Turkey.
What to wear in Turkey during winter
Turkey can be extremely cold in winter, particularly in Istanbul and Cappadocia. Therefore, you must dress well to protect yourself from cold weather.
When visiting Turkey in winter, wear jackets, coats, sweaters, warm socks, and boots. Don't forget to pack gloves, scarves, and woolen hats to keep your hands, neck, and head warm.
What to Wear in Turkey during Spring and Autumn
Spring and autumn are the ideal time to visit Turkey since the weather can be more favorable. However, the weather can change from time to time. For instance, the afternoons can be warm and pleasant, but the evenings can be chilly.
It is advisable to wear comfortable clothing that can be easily layered and adjusted according to the weather. It is advisable to bring a light jacket or sweater to stay comfortable in case the temperature drops.
Bottom line
Shorts are acceptable to wear in Turkey, depending on where you are. In some regions in Turkey, shorts are entirely prohibited, while in other places, you can comfortably wear them without attracting much attention from locals.
 However, women should not wear short or low-cut shorts in Turkey. People are generally expected to dress modestly and conservatively, especially when visiting mosques and other religious areas.
Was this article helpful to you? Please tell us what you liked or didn't like in the comments below.
About the Author: Dinushka Breaker Gunasekara