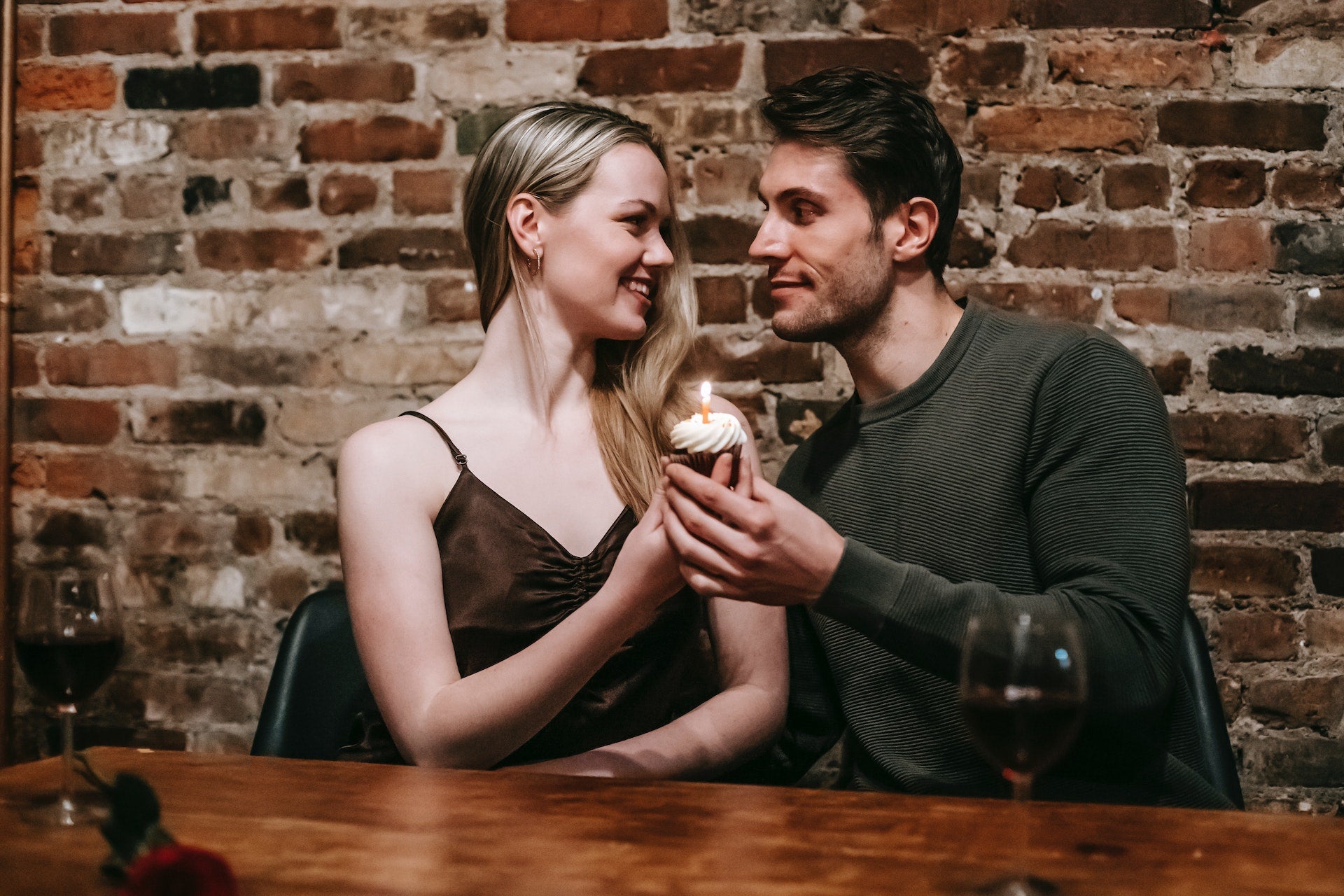 15 Amazing Outfits To Wear On Your Boyfriend's Birthday
The ideal outfit to impress your boyfriend on his birthday depends a lot on what you are going to do together - some people prefer a friends and family dinner, while others would rather go to the movies or attend a museum exhibition.

The best tip we can give you right from the beginning is to always choose clothes that have the right shape and size for you. In this way, you will have an awesome outfit and you will feel gorgeous!

We've got you covered with a lot of ideas for different ways to spend your boyfriend's birthday, so take inspiration from this article to create a stylish outfit that will impress him.
Panaprium is proud to be 100% independent, free of any influence, and not sponsored. We carefully handpick products from brands we trust. Thank you so much for buying something through our link, as we may earn a commission that supports us.

Denim skirts
Always trendy and easy to match with a large variety of tops, blouses, T-shirts, and shirts, denim skirts are the ideal item to wear for a walk in the park or brunch with his friends.

Our best recommendations to wear with a denim skirt are lace tops and camisoles. They look very pretty and your boyfriend will love them.

Buy your next skirt from a sustainable denim brand that works with environmentally friendly practices, such as this one.



Off-shoulder tops
Off-shoulder tops are very hot and reveal your shoulders' skin. Wear them with jeans or a mini skirt.

If you are going to a karaoke bar or just having some drinks in a pub, this kind of outfit is great because it is neither too elegant, nor too casual, and it showcases your best upper body features.

Buy yours from an affordable and ethical brand.



Jeans
Jeans are one of the most popular clothing items ever, and that's for a reason!
Wear them with your favorite top and a jacket and you have an outfit!

In case you are going to a restaurant or attending a more formal event, we do not recommend jeans. Otherwise, feel free to wear them for your boyfriend's birthday, especially for a walk in nature!

Here are 17 European sustainable jeans brands that we recommend.


Cute white dress
If it's summer and you are attending your boyfriend's birthday during the daytime, a white dress is the perfect choice!

They are very cute and feminine and your boyfriend will love your outfit!
Choose an organic cotton white dress, from a sustainable brand.



Denim shorts
Denim shorts are very comfortable and great for casual outfits. If you are spending the day at your boyfriend's house, maybe cooking together, then you can wear a beautiful T-shirt with your denim shorts.

Check out these sustainable brands that produce gorgeous denim shorts.

Contrast collar dress
If you are going to meet his family, you want an outfit that the whole family will love. A dress with a contrast collar is elegant, versatile, and looks fantastic on any body type.

Make your choice sustainable and buy your next dress from an ethical brand.



Camisoles
Movie night? Wear a camisole with jeans, denim shorts, or a mini skirt for a relaxed outfit.

You can always add a blazer or cardigan, just in case it gets a bit chilly.

Purchase a camisole made under high social and environmental standards from one of these brands.



Mini skirts
Mini skirts are great clothing items that guys find very attractive!

Wear yours with a tank top or a camisole. This outfit is perfect in case you are going shopping, taking a walk in the city center, or for a movie night.

Here is an article about the best affordable and sustainable mini skirts you can buy.

Crop tops
Crop tops are awesome modern clothes that will not go unnoticed.
You can wear them to show off your abs, or you can create outfits that do not show much stomach skin.
Either way, your boyfriend will love yours, so make sure you purchase a high-quality one, from a sustainable brand, that will last you a long time.



Leggings
Are you hanging at your house, or his house, maybe ordering a pizza and keeping things very casual? This is a very good idea to spend your boyfriend's birthday, saving money that you would spend going out, and getting to know each other even better.

Leggings are great for this occasion, they are a very popular and attractive choice and you will feel comfortable the whole time.

Take a look at our article about the best leggings that are both affordable and sustainable.

Party dresses
Is your boyfriend having a fancy party with his friends, family, and co-workers? In this case, you need a fancy dress. The color and fabric are your choices, but it should be glam!

Think of it as a long-term investment, that you can wear again, and choose something that feels great and you would love to wear more than once.
Check out these sustainable designer brands that are also affordable.



Long sleeve dresses
Long sleeve dresses are beautiful and feminine and they represent the best choice for eating out on your boyfriend's birthday.

Add a pair of heels and a clutch and your beautiful outfit is ready!

Choose a guilt-free dress from a slow fashion, ethical brand.



Cool jackets
Adding a cool jacket to your outfit will not only protect you from cold, but it will also provide a stylish final touch. Your attire will look complex and modern.
Perfect if you are going on a one-day city break!

Check out these adorable Australian-made jackets.



Midi dresses
Every woman should have a midi dress, perfect for day wear, in her wardrobe.
They are very versatile and you can wear them for a museum visit, a brunch, or an afternoon tearoom date.

Here is our article about the best dresses made in Italy.



Sexy underwear
Whatever outfit you choose, don't forget to put on sexy underwear for your boyfriend's birthday.

Choose the right size for you, so that you feel comfortable, make sure the fabric is very high quality and won't give you a rash, and be happy with how it fits - this way you will feel more confident, and your boyfriend will love it!
Great news! You can now buy affordable and sustainable underwear!

Additional tips
Plan a little bit, and check the weather conditions on your boyfriend's birthday. This way, you can make sure to pick proper clothes and feel great the whole day.

Always have the day's schedule in mind when choosing your outfit. Where you will go, who you will meet, and what you will do are very important factors in determining what to wear and what to avoid.
Remember that if you are happy with your attire, you feel great and exude confidence!

Have fun on your boyfriend's birthday and share this article with your friends who might also benefit from it!
Was this article helpful to you? Please tell us what you liked or didn't like in the comments below.
About the Author: Miruna Dulcea