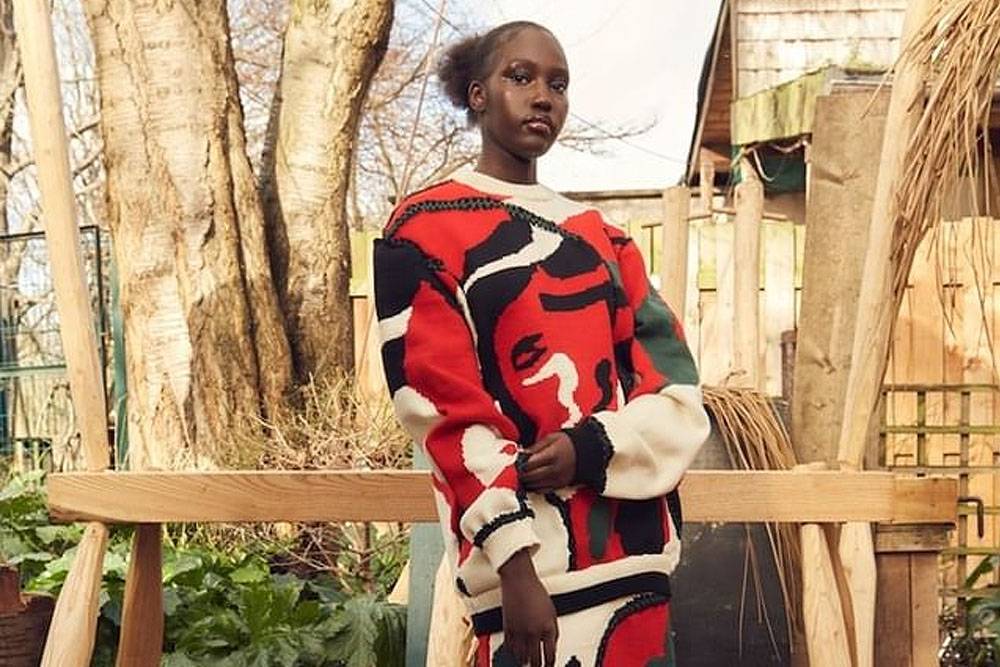 Bethany Williams is a British fashion designer from London, United Kingdom, who founded her eponymous label in 2017. She creates sustainable fashion for women and men.

Bethany Williams builds an ethical fashion business and donates a portion of profits to charities. She is committed to addressing social and environmental issues and effecting change.

Bethany Williams collaborates with new charities and local grassroots organizations each season. She uses social manufacturing and is on a mission to create positive social and environmental change.

Bethany Williams sets sustainability standards for the fashion industry and establishes herself as a leading figure. She uses organic, recycled, and deadstock materials to design her collections.


Panaprium is proud to be 100% independent, free of any influence, and not sponsored. We carefully handpick products from brands we trust. Thank you so much for buying something through our link, as we may earn a commission that supports us.

Sustainability Rating: 5/10
Rating FAQ

Category: Clothing, accessories

For: Women, men

Type: Basics, knitwear, activewear, loungewear, outerwear

Style: Chic

Quality: High

Price: $$$

Sizes: XS-XL, 0-12 (US), 2-14 (UK), 32-42 (EU), 4-16 (AU)

Fabrics: Cotton, polyester, nylon, spandex, leather, wool, silk

100% Organic: No

100% Vegan: No

Ethical & Fair: Yes

Recycling: Yes

Producing country: United Kingdom, Italy

Certifications: no certification


Sustainability Practices
Bethany Williams is committed to lowering its environmental footprint and making a bigger social impact. It focuses on setting a new industry-wide standard for ethical manufacturing.

Bethany Williams wants to foster sustainable growth and do things properly. She understands that sustainability is not just about materials and places people and relationships at the center of creating fashion.

Bethany Williams uses a high proportion of organic materials such as organic cotton and recycled materials such as recycled polyester and regenerated nylon.

Bethany Williams doesn't publish a list of all its manufacturers and partners. She partners with community organizations that train and employ imprisoned women in fashion manufacturing.

Bethany Williams doesn't show any labor certification standard that ensures good working conditions but uses local and social manufacturing in Europe, a low-risk region in the fashion industry.

Bethany Williams doesn't have a Code of Conduct that applies to all its suppliers and subcontractors. It doesn't disclose if it conducts any audits but is on a mission to improve social conditions for workers from disadvantaged communities.

Bethany Williams doesn't use exotic animal skin, hair, fur, or angora. But it uses leather, wool, and silk to manufacture many of its clothing pieces.

These animal-derived materials are cruel and unethical. They also harm the environment by producing greenhouse gases and waste. More sustainable alternatives exist.


Sustainability Goals
Bethany Williams doesn't measure its greenhouse gas emissions, water, land, energy use, pollution, and waste across the supply chain. It doesn't have any clear sustainability goals, science-based targets, or timelines to improve in the future.



Buy Here
Discover Bethany Williams' sustainable collections at Bethany-Williams.com.
Reviews And Experiences With Bethany Williams
Have you had (good) experiences with shopping at or the products of Bethany Williams? Then leave us your rating below.