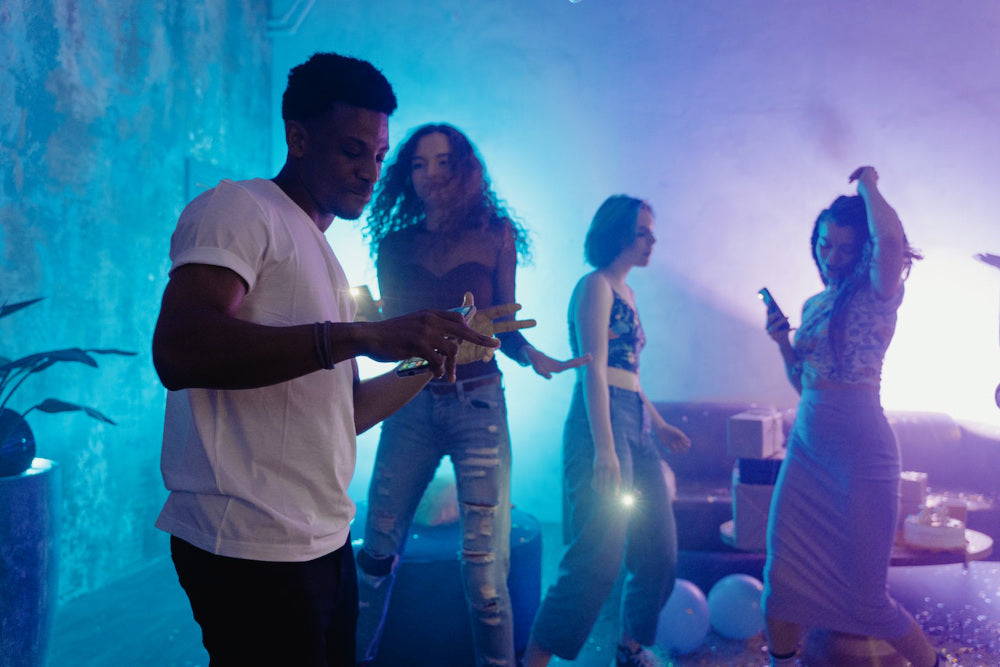 Get Inspired By Our Best Outfit Ideas For A Billy Joel Concert
Billy Joel is an extraordinary singer and songwriter with more than 150 million albums sold worldwide. He began piano lessons when he was only four and has never let go of his love for this instrument ever since. Billy Joel's career spanned many different musical genres, exploring blues, jazz, rock'n'roll, and eventually classical music. Attending one of his concerts will be an unforgettable experience.

Now that you finally have tickets for the Billy Joel concert, it is time to choose the proper attire. Deciding what to wear mostly depends on your style and the specific venue where the concert will be held.

Billy Joel concerts typically have a relaxed, casual vibe, so you can feel free to wear jeans, t-shirts, and sneakers. On the other hand, you can often see him on the stage mixing suit with sneakers, so you could also opt for a semi-casual look combining elegant and casual clothes.
Panaprium is proud to be 100% independent, free of any influence, and not sponsored. We carefully handpick products from brands we trust. Thank you so much for buying something through our link, as we may earn a commission that supports us.
1. Skinny jeans and faux leather jacket
Skinny jeans and a faux leather jacket give you a classic yet edgy casual look that is perfect for a Billy Joel concert. You can pair your skinny jeans with a simple T-shirt or blouse to keep it neat and smooth. Add color to your overall look with accessories like a scarf or sunglasses. Wear ankle boots to complete the outfit. Remember to choose a leather jacket that fits you well and complements your figure.
Buy affordable, sustainable, vegan leather jackets made under high social and environmental standards. Take a look at our list here.
2. Fishnet tights with shorts
Fishnet tights with shorts can be a perfect outfit idea for a rock concert and a popular and edgy style often associated with the music genre. Fishnet tights and shorts look best when worn with ankle boots or sneakers.
Because fishnet tights and shorts are already quite bold, we advise you to keep the rest of your outfit simple. A simple t-shirt or tank top can work well, or you can add a denim or leather jacket for a more edgy look.
Here is our selection of the best denim shorts for women and men.
3. Velvet dress
Wearing a velvet dress at a Billy Joel concert will give you a stylish and sophisticated look. Billy Joel has one of the best soft rock songs and features the piano prominently in his music. So, if you are looking for a more elegant casual outfit, a velvet dress will be a great choice.
Remember that you want to be able to move and dance comfortably, so make sure the dress is not too tight or restrictive.
Also, consider the weather. If it is a summer concert, you may better opt for a lighter and more breathable fabric.
4. Transparent blouse
Transparent blouse is a bold fashion choice that can look ultra-classy, sexy, or super-chill. Styling a transparent blouse can be a fun and creative way to add flair to your outfit. Show off your silhouette with a decorative bandeau bra underneath or a nude-colored bra. 
Wear it with high-waisted bottoms to balance out the sheer fabric and create a more cohesive look.
5. Backless jumpsuit
Backless jumpsuits make an effortless outfit and a fabulous ensemble for a pop and soft rock music concert.
If you are looking for a killer look, choose a slinky backless jumpsuit made of glitter fabric with narrow-legged pants. The design compliments the figure and is one of the perfect outfits for a concert night out.
Find beautiful and sustainable jumpsuits here.
6. High-waisted jeans with ankle boots
Match suede or leather ankle boots with mom-fit jeans. Roll the hem of your jeans a couple of times to create a thin cuff. This style will give you a flattering retro look.
To elongate your legs and add a bit of height, pick a pair of slightly taller ankle boots than an average pair of shoes or flats. The heels can be chunky, stacked, or even stiletto, as long as you can easily dance during the concert.
Complete the outfit with a crop top or a plain T-shirt. Remember to tuck the T-shirt into your jeans to define your waistline.
Here are some of the best affordable and sustainable vegan leather boots made under the highest social and environmental standards.
7. Vegan leather leggings or pants
Wearing leather leggings or pants is one of the best outfits for a rock concert. Leather pants or leggings are often associated with the edgy and rebellious rock music style and can help you create a bold and confident look.
Match them with a band T-shirt, a tank top, or a sheer blouse to create a unique and stylish outfit. Add a plaid shirt if you need an extra layer and if a grunge aesthetic is your thing.
Check out our selection for the best affordable and luxurious faux leather pants for women and men here.
8. Glossy vegan leather dress
If you want to stand out from the crowd, wear a vegan leather dress to a Billy Joel concert to achieve a bold and daring fashion statement. Choose a vegan leather dress from a glossier material to reflect the lights of the concert and pair it with high-knee boots, ankle boots, or a pair of sneakers for a more relaxed look.

Finally, add statement jewelry like large and chunky earrings or a dramatic pendant to create a striking contrast against the leather.
Make a conscious choice and buy vegan leather clothes. If you want to learn more about the difference between polyurethane leather and real leather, read here.
9. Ripped jeans and a shirt
Wear straight-cut ripped jeans if you want to achieve an original 1950s greaser look. Add a printed shirt to express your style and show your love for rock music.

To add a unique and vintage-inspired touch to your outfit, look for shirts with retro designs, distressed details, or a faded look. 
Check our selection of the best affordable shirts for women and men made in the USA under high social and environmental standards.
10. Off-the-shoulder look
The off-the-shoulder look is pretty and girly, and it is also really flattering on every body shape and size.
Off-the-shoulder tops look great with high-waisted skinny jeans. This pairing creates a flattering silhouette by highlighting the body shape and the waistline while also showing off your shoulders.
Check out our selection of the best affordable and sustainable black denim jeans made under high standards.
11. Sequin mini dress
A sequin dress can be a glamorous and eye-catching outfit option for a Billy Joel concert. Wear it with minimal accessories and neutral shoes to allow the dress to stand out. Alternatively, you could also dress it down with a denim jacket or leather moto jacket to create a more casual look.
12. Wear a statement blazer
Wearing a statement blazer can be a great way to add personality and edge to your concert outfit. Let the blazer be the focal point of your look by keeping the rest of your clothes simple.

Pair a statement blazer with a basic tee or tank top. Finally, wear it with black jeans, a skirt, or leather pants to create a chic and effortless look. 
Choose multifunctional, versatile, and durable blazers made from eco-responsible materials.
13. Merchandise T-shirt
If you have a rock and roll t-shirt that looks cool on you, or maybe you have a Billy Joel merchandise T-shirt, then go ahead and wear it.
Wearing a merchandise t-shirt at a Billy Joel concert is the best way to show your support for his music. Wear a merchandise T-shirt to connect with other fans and to show your love and appreciation for Billy Joel's music.
14. Denim jacket or shirt
Nothing says rock music quite like a denim shirt does. Denim shirts were very popular in the 70s, but they are still absolutely timeless. You can wear a T-shirt underneath, or if you only wear your denim shirt buttoned, do not button it all the way up.
You can replace the denim shirt with a denim jacket if you prefer. A black denim jacket paired with blue ripped jeans works great for a rock music concert. 
Take a look at our list of the 50 best affordable and sustainable denim brands and choose your favorite piece.
15. Wear a bandana
Bandanas are the staple accessory in rock music. Musicians have used them for decades in many different ways to add character and uniqueness to their style.
Wear a bandana around your neck to achieve an outlaw biker or rugged cowboy look. You can also wear a bandana as a belt loop on your jeans or wrap it around your wrist and wear it as a bracelet. 
Was this article helpful to you? Please tell us what you liked or didn't like in the comments below.
About the Author: Iana Jekova