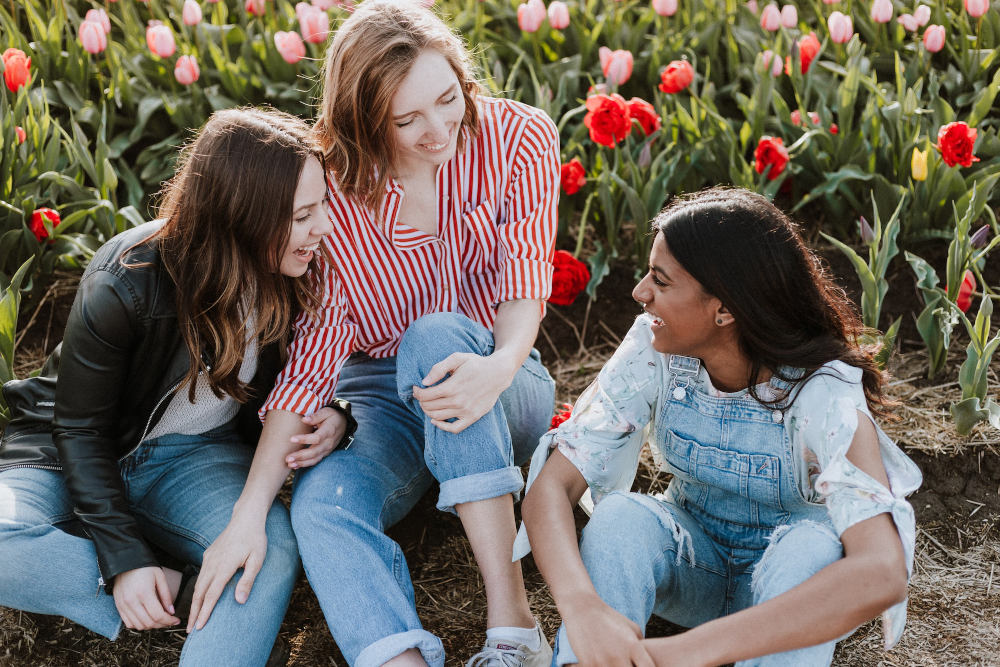 15 Best Outfit Ideas For Temperatures of 25 Degrees Celsius
Temperatures of 25 degrees Celsius are typical for mid-seasons and are usually considered warm. However, you may feel these temperatures differently depending on the humidity or the presence of cold wind. 
For this reason, taking a jacket "just in case" when going out is always advisable. Honestly, you will be able to use almost all of your clothes during the mid-season and temperatures of 25 degrees. Look for versatile clothing that give you the possibility to mix and match for multiple different looks. Layer your clothes when leaving the house in the morning and experiment with different textures, fabrics, weights, patterns, and colors.
Keep scrolling because we have selected the 15 best outfit ideas for temperatures of 25 degrees C.
Panaprium is proud to be 100% independent, free of any influence, and not sponsored. We carefully handpick products from brands we trust. Thank you so much for buying something through our link, as we may earn a commission that supports us.
1. Tie-front shirt with jeans
Wearing blue jeans and a white shirt is a timeless combination that makes you look stylish and spontaneous at once. Only this time, we will add an extra chic touch to this outfit with a tie-front shirt. You can easily knot a regular shirt or go for specifically made ones. Either way, the tie-front shirt is super stylish and adds personality to your look.
2. Mini skirt with white top and denim jacket
Leopard prints are usually worn during winter, but as 25 degrees C are temperatures typical for the transition seasons, we can certainly list them in this outfit selection. Style it with a simple monochrome top and an oversized denim jacket.
 Check our listing of 15 Best Affordable And Sustainable Mini Skirts.
3. Long sleeve crop top
Summer heats up, and you are impatient to put on your favorite crop tops and go out to gather some warmth.
We recommend you long sleeve crop tops. They are practical and classy and appropriate for formal occasions. These types of crop tops can give you a vintage and mesmerizing look.
4. ¾ Sleeve Jumpsuit
Jumpsuits have become a favorite outfit for many women because they are stylish and comfortable. Jumpsuits come in plenty of models and styles, but for temperatures around 25 degrees C, your best choice will be a long jumpsuit with ¾ sleeves.
To look great in a jumpsuit, remember to find your perfect fit. Wear a blazer-type jumpsuit, boiler suit, or shirt jumpsuit for a semi-formal look. Palazzo jumpsuits, rompers, or culotte jumpsuits are a good choice for a casual appearance.
5. Wear wide-leg pants
Wide-leg pants are comfortable and very flattering. Besides, they're versatile and can make a perfect casual look when paired with a simple white tee. Style them with a shirt or satin blouse and get an impeccable outfit for elegant occasions. Add a belt or wear some accessories to accentuate the whole look.
Check out our selection of the best sustainable wide-leg pants and jeans made under high standards.
6. Add a blazer to your overall look
Ah, blazers, who doesn't have at least one in the wardrobe? Blazers are so versatile that there are endless ideas for how to style them. You can wear them to balance a fancy dress or dress up your favorite leggings.
No matter how you style them, they will be your essential clothing for days with temperatures of 25 degrees Celsius.
7. Faux leather shorts are always chic
Temperatures of 25 degrees Celsius is just the best climate for faux leather shorts.
Wear them with fancy tights if you still feel chilly. We recommend stockings with 15 DEN or less. They are often called lucent because of their "invisible" appearance. This denier range is ideal for warm to hot weather and glamorous evening translucency. Just keep in mind that they are super fragile.
Wear a pair of black leather shorts with a white button-up crop shirt to create a casual and sophisticated style.
8. Oversized cardigan with midi skirt
An oversized cardigan will look great over a midi dress or skirt. You can wear it open or assemble it with a belt to look more elegant.
These three simple pieces seem to flawlessly match each other to create this uniquely beautiful and minimal outfit.
Check out our selection of the best sustainable chunky knit cardigans.
9. Wear long cotton trench coat over a mini dress
Cold winter days are far from the horizon, and you can't wait to wear that mini dress you like so much! The downside is that 25 degrees may seem warm, but certainly not warm enough for your mini-dress. But don't get upset because there is a solution – only add a long cotton trench coat.
Trench coats have stood the test of time and have reached fashion staple status. They will be an indispensable part of your clothing during this period.
10. Wear a midi dress
Midi dresses will never get old-fashioned and are a great outfit idea for the weather with temperatures of 25 degrees C. You can wear them bare-legged and feel comfortably warm.
Match a midi dress with ballerinas or loafers. However, if you wish to add a bit of length to your figure, wear it with high heels.
11. Wear a shoulder shrug
Shoulder shrugs and boleros are great for mid-season layering when it's not cold enough for a coat but not warm enough to go out without a jacket.
Wear a shoulder shrug over a tube or a choli top. A turtleneck shoulder shrug is an ideal alternative for those days you usually wear a scarf. If you are a trendsetter, you will love this outfit.
12. Wear shorts with a crew-neck loose sweater
A crew-neck cotton sweater and denim shorts are the kind of fail-safe casual combination you badly need when you have zero time to think of an outfit.
Cotton sweaters will keep your body temperature regular while not overheating you.
Wear it with white low-top sneakers, or choose ankle boots to add a sophisticated flair to your overall look.
Here is our selection of 15 Best Organic Cotton Jumpers And Sweaters.
13. Get an off shoulder sweater
Sweater weather and temperatures of 25 degrees C are the best to start showing some skin to the sun. Do it with an oversized off-shoulder sweater in a combination of skinny jeans or faux leather leggings. We are sure you will love this cute and playful outfit for your daily outings.
14. Wear trendy socks and knee socks
Socks – we always tend to hide them. But that's not the case when it comes to trendy socks. Trendy socks are meant to be seen. Think styling knee-high socks peeking out of ankle boots or sheer ankle-length styles paired with ballerinas or mules.
15. Finish your look with a bucket hat
A bucket hat is a practical accessory and looks good on almost everyone. A cotton bucket hat is perfect for mid-seasons and temperatures of 25 degrees C.
Elevate your look for the day by adding a bucket hat to your casual outfits. Or add a pop-up color to your look by wearing a contrasting bucket hat.
Was this article helpful to you? Please tell us what you liked or didn't like in the comments below.
About the Author: Iana Jekova