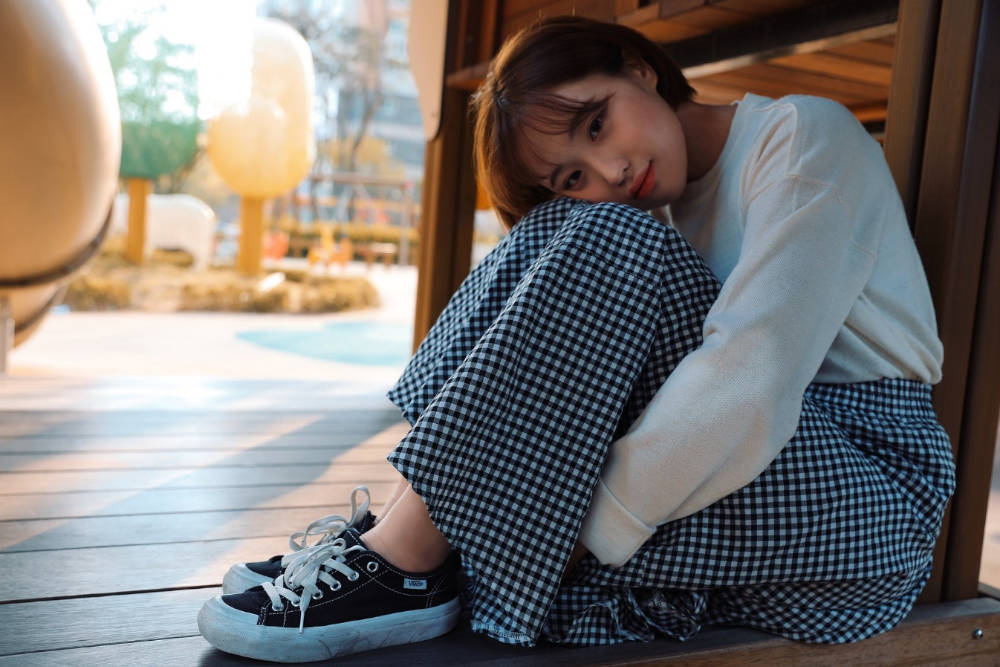 The Best Clothing For Your Trip To South Korea
Pack comfortable yet stylish clothes to look your best while exploring South Korea.

Korean people pay special attention to their appearance. They put a lot of thinking into their outfits, hair, and make-up. They are masters at looking well-groomed and effortlessly stylish.

To blend in with the locals, wear neat clothes that are versatile and easy to layer. The Korean fashion scene is creative and eclectic, so do not be afraid to experiment.

But keep in mind that Koreans are a little conservative about revealing clothes. As a general rule of thumb, showing your legs is okay. But the chest area is off-limits. Avoid low-cut tops, strapless dresses, and backless apparel.

Here is our selection of the trendiest fashion items in South Korea to help you look fabulous walking around the streets of Seoul.
Panaprium is proud to be 100% independent, free of any influence, and not sponsored. We carefully handpick products from brands we trust. Thank you so much for buying something through our link, as we may earn a commission that supports us.
Loose t-shirts
Korean women love to wear t-shirts that are one or two sizes above their own. When tucked in high-waist mom jeans or tailored loose pants, they give off a modern and casual vibe. 
Choose a lightweight natural fabric for summertime. Layer with a hoodie for the cold days of winter.
Take your pick from our selection of high-quality sustainable t-shirts.
Romantic blouses
Add a feminine touch to your outfit with a romantic blouse. You can go all out on frills, prints, and bright colors. But remember to pick a design that covers your chest and shoulders.
Here is our top selection of affordable and ethical blouses for a cute Korean look.
Long sleeves
Long sleeve tops are a staple of Korean fashion. Koreans make a point of protecting their skin from sunlight even in hot weather. Choose a natural fabric like cotton to regulate your body temperature. You can wear your top tucked in your waistline or layered under a pretty dress. 
Take inspiration from these sustainable Korean clothing brands you'll love.
Crop tops
Crop tops have been a huge hit these past few years in South Korea, especially in youthful neighborhoods like Hongdae. As long as you cover your shoulder and chest area, there will be no problem showing a little belly skin. Pull off a fantastic look by combining your crop top with jeans, stylish sneakers, and a unique blazer.
Discover our selection of affordable and sustainable crop tops.
Oversized hoodies
Oversized hoodies are very popular with Koreans. They love to mix sportswear with their everyday outfits. You can layer them on a dress, on fitted shorts, or tuck them in the waistline of your skirt. Style them with a shirt, a pair of jeans, and colorful sneakers to achieve a comfortable and effortless look. 
Choose your design from this ethical selection of organic cotton hoodies.
Dresses layered with tops
Korean women rarely show cleavage. But they love wearing cute low-cut dresses with thin straps. How do they combine both? They craft a 90's style outfit by layering their dresses with a top underneath. Create a unique look with a t-shirt, a long sleeve top, or a ruffle blouse. Mix and match your wardrobe items to find your favorite combination.
Check out our selection of cute fair-trade dresses to create this look. 
Mini-skirts and mini-shorts
Enjoy showing off your legs as much as you want in South Korea. Mini-bottoms are very common. They balance long sleeve shirts or loose-fitting tops for a casual and trendy outfit. If you are going to a restaurant, bring a scarf to put on your knees as the locals do. 
Here is our selection of stylish skirts and shorts from sustainable brands.
High-waisted loose pants
High-waisted pants with a loose cut are very popular in South Korea. Craft a modern and comfortable outfit with wide-legged dress pants, boyfriend jeans, or pleated trousers.
Find your favorite design from our sustainable selection of loose pants here.
Ripped Jeans
Koreans are always well-groomed and never wear worn-out clothing. Yet ripped jeans may be the only exception to that rule. They are everywhere in the streets of Seoul. Keep it casual with a tucked-in simple t-shirt, or wear a loose dress shirt for a more polished look.
Discover our selection of ethical denim brands here.
Stylish sneakers
Koreans have adopted sneakers as a statement piece to elevate their outfits. Select a stylish pair that will look good with any outfit. You can style them with feminine dresses, boyfriend jeans, or tailored pants. They will be perfect for walking around during your trip.
Here is our ethical selection of stylish sneakers from eco-friendly brands.
Low heels
Low heels add the perfect feminine touch to an outfit while still being comfortable. Korean women love heels, especially slingbacks and platform shoes. If you are tall or expect to walk a lot, flats will also look fantastic as long as you choose a trendy design. 
Pick your favorite pair from our affordable, vegan, and sustainable selection.
Cute hats
Take your outfit to the next level with a beanie, a beret, a baseball cap, or a bucket hat. A cute hat will add a little extra to your look and protect you from the sun.
Here is our affordable selection of hats and beanies.
Neutral and pastel colors
Consider packing neutral and pastel colors for your trip. They make a versatile and easy-to-wear wardrobe.
Koreans love wearing pastel colors on warm days. They give off a youthful and casual summer vibe and they are a perfect fit for the Korean aesthetic.
Prefer neutral colors like white, black, brown, or grey during the fall and winter seasons.
Check out our selection of the best ethical Korean clothing brands to get more inspiration. 
Seasonal clothing
Summer is very hot in South Korea, especially in large cities like Seoul. Prefer lightweight natural fabrics, loose tops, short bottoms, and hats. Remember to avoid low-cut tops even in high temperatures. 
Winter can be very cold and dry. Pack a warm jacket, thick layers, scarves, and beanies. 
During spring and autumn, the weather is very unpredictable. Layered outfits are the best way to look fabulous and adapt to changing temperatures.

Was this article helpful to you? Please tell us what you liked or didn't like in the comments below.
About the Author: Pauline Assoune