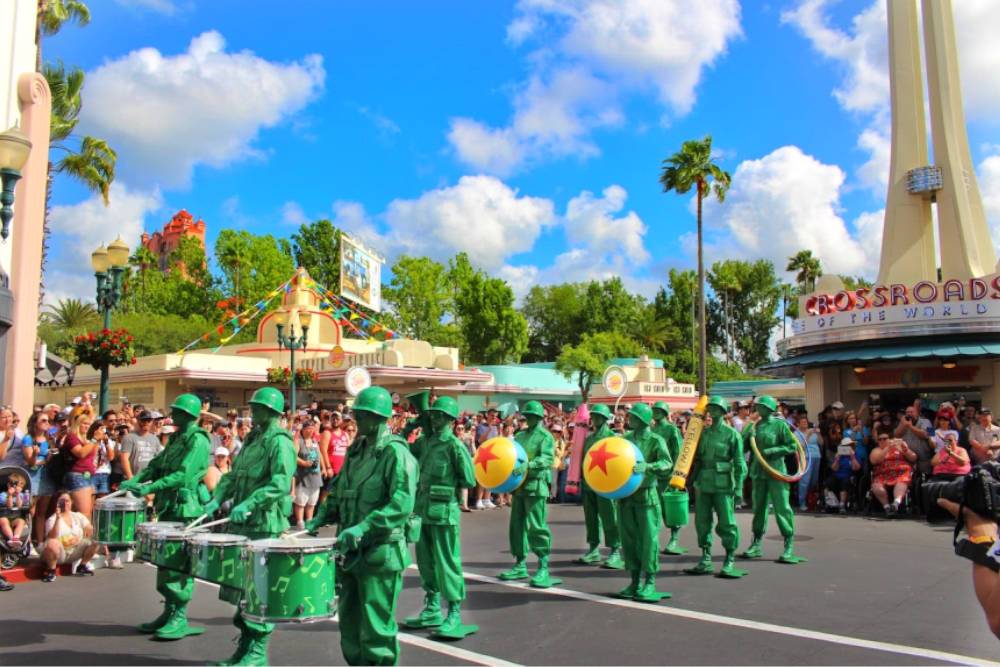 The Best And Easiest Outfits To Wear To Epcot Ever
You are planning a trip to Epcot and wondering what to wear, I am here to help!
Foremost, make sure to dress in something comfy but still sporty. It will help you through sweat, water attractions, or rain.
It is best to wear light comfortable clothing suitable for the weather, making you relaxed but still fashionable.
Here are a few tips on what to wear to Epcot and a list of budget-friendly outfit ideas that will help you look your best and enjoy your trip.
Panaprium is proud to be 100% independent, free of any influence, and not sponsored. We carefully handpick products from brands we trust. Thank you so much for buying something through our link, as we may earn a commission that supports us.
Comfortable Shoes 
Epcot involves lots of walking and running. It is a journey to feed the eyes, and fun activities.
You want to make sure you are wearing comfortable: sandals, shoes, and sneakers.
Other than foot pain, wearing heels, and tight shoes makes you distressed and exhausted. This can make you linger to catch up with others if you didn't go there by yourself.
It is better to wear comfortable shoes than intolerable ones. The activities involve walking around, climbing, and jumping.
Here is a collection of comfortable shoes and sandals to keep you going through the park.
Lightweight Clothing 
When visiting Epcot, it is crucial to dress lightweight. You may want to wear light-colored clothing. They are soft, light, and a good reflector of heat thereby keeping you cool. 
You don't want to wear winter outfits in this serenity. It would help if you went for breathable fabrics; such as cotton and linen, they are ideal for the hot and humid climate. Don't mistake this for wearing bikinis, you don't want to violate the dress code.
Moving through sweat and rays of the sun, lightweight clothing will keep you cool. This makes it easy for air ventilation across your body. You can go for neutral colors that don't retain heat. They help your body feel vibrant; white, orange, blue, purple, green, and red.
A lightweight rain jacket or poncho you can walk with can be helpful in case of unexpected rain. It will keep you dry in sustained rain. You may need a sweater for chilly evenings.
 Here are a variety of lightweight clothing options. 
Sundresses 
Sundresses are a great choice due to their versatile nature. They're great where it's cool in the morning, but the temperature can climb by the afternoon.
The effortless flow of a sundress exudes the casual charm of the girl next door. A major point of wearing a sundress is that you have the flexibility to dress it up or down with your shoes and sandals. 
Wearing a sundress can be so comfy! You can move your legs when you're sitting or walking in the park.
Here is a collection of sundresses to choose from.
T-Shirts 
T-shirts are simple and stylish, easy to put on and off, and an idle option for adults and kids. Both men and women can pair a t-shirt with shorts, skirts, or jeans and make a good fashion statement. It is comfortable for the park.
T-shirts are one of the best, neutral, comfortable outfits. They are a must in anyone's closet, so you don't have to break your bank trying to get them.
If you are unsure which type to wear, pick a V-neck or polo t-shirt. It can give off a diverse look, improving your attractiveness and complementing your pants.
Here are cozy and appealing t-shirts.
Shorts 
Shorts are appropriate attire and can make you look and feel great. Opt for stylish, comfortable, and attractive shorts to enhance your appearance. A pair of shorts is a good choice for dressing uniquely, highlighting your best features.
Shorts are for warm weather. They are great fits for Epcot where comfort and zephyr are more crucial than covering up all your legs. By choosing shorts, you can guarantee yourself a cool and comfortable aura.
 Shorts have become the commodity of a popular style. Wearing shorts won't leave you feeling odd or clammy.
Here is a range of cute sweat shorts for you.
Skirts 
There is no dress policy at Disney World. But they prohibit dressing in not family-setting outfits. You may consider wearing a skirt but a longer skirt.
Particularly, a long, soft, flowing skirt paired with your favorite t-shirt.
Consider a longer skirt because if your skirt is too short, it may brawl with the wind causing your skirt to blow up.
Here are skirts that get attention and make you feel more cross-body.
Cross-body Bag / Small Backpack 
If you're traveling with or without young kids, it is a good idea to bring a bag along. For personal items like phone chargers, cameras, keys, cookies, and cross-body.
You can use them in carrying your accessories to avoid them being stolen or misplaced. A cross-body of style to your outfit while serving its purpose.
Here are petite bag options.
Sunglasses / Sunscreen

They are important, this is your buddy at the experience, and you don't want sunburns. You may want to protect your body from the sun and steamy rays from penetrating your eyes.
Need to use sunglasses to protect your eyes. Sunglasses are as important as sunscreen. Rub enough sunscreen on your body. 
These accessories can add elegance to your outfit, and still serve their purpose. It is recommendable.
Feeling timid? You can put on your sunglasses to build up some courage to approach people and make new friends. It's a trick, and yeah it works.
Here are bold statement sunglasses to choose from.
Hat 
Besides clothing, few accessories that can be helpful when visiting Epcot. A hat or visor can help protect you from the sun.
The hat provides sun shielding and keeps the sweat from dripping down to your face. Wearing a visor is a great way to protect your hair, and eyes, from the sun's rays.
Flashy hat options for you.
Was this article helpful to you? Please tell us what you liked or didn't like in the comments below.
About the Author: Oura Gold